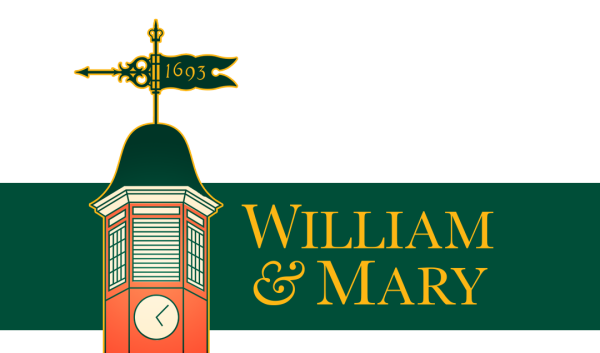 After being in Vienna for a month already, I would say that I'm settled into my new home for the semester. A pre-semester orientation and cultural program took up most of my time in September and gave me the opportunity to learn more about Austrian culture and Vienna. Think of it as a version of freshman orientation without lectures about plagiarism and our group leaders didn't wear neon or drive golf carts. While College of William and Mary students were tackling their midterms before fall break, I was sitting through my first Vienna University of Economics and Business class, which lasted eight hours. Yes, I actually had a class scheduled from 9 a.m. to 5 p.m. And yes, I am somehow still alive.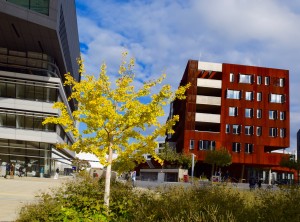 Differences in class lengths aside, my exchange experience has also given me the opportunity to interact with other cultures. I have approximately 600 fellow exchange students, with a little more than half of them hailing from Canada or the United States. That leaves 45 percent of them as natives of New Zealand, South Korea, Peru and everywhere in between. Another striking similarity to freshman orientation at the College is the list of questions that I'm now used to answering: "What's your name? Where are you from?" The only difference this time is that after that second question inevitably comes some variation of a third: "So this election that you're having is really wild, huh?"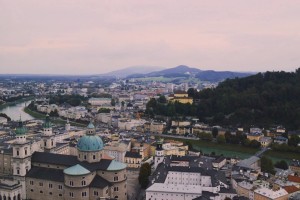 Fielding questions about Donald Trump and Hillary Clinton has given me a new understanding about how non-Americans are seeing the 2016 presidential election. Nationalism that feeds the idea of the United States as a modern-day superpower does not contradict the perspectives of my non-American peers, who wonder about Trump as commander-in-chief.
Interest in this election has to do with more than just foreign policy. People who have asked me about the election have a tendency to compare it to reality television. In the same way that I might watch the Real Housewives throw wine glasses in each other's faces while I'm on the elliptical, people living outside of the United States follow coverage of the election because of a certain element of something that the Germans (and Austrians!) call schadenfreude, or pleasure derived from someone else's misfortune. I wasn't the only one in Vienna watching clips of Trump's first debate performance when I woke up the following morning.
What exactly about the election interests these outsiders? When discussing Clinton, they bring up various scandals, but the conversation usually lacks the same detail as when the conversation swerves to her opponent. To all of the non-Americans I've spoken to about the election, Clinton's defining feature is that she is not Trump. Surprisingly rare are comments about her gender, serving as a reminder to myself that the United States is behind the curve in having a woman holding the highest office.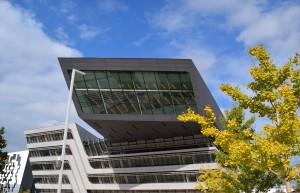 As for Trump, there's the racism and anti-Semitism! The comments about women (and this is before the latest October surprise, mind you)! The hair! If this election is like a reality show to those watching from the outside, then Trump is the star, once again picking up the same identity he held when The Apprentice was on air. The overwhelming tone of the conversation usually turns to incredulity and outrage that Trump earned a major party nomination on his platform and lack of qualifications.
Follow-up questions about the two third-party candidates resemble their presence at the televised debates: nonexistent.
The interest in American politics from my international peers stands in stark contrast to some of my American peers' apathy. Media organizations routinely report on the voter apathy of the so-called millennial generation, which also bears responsibility for NBC's low ratings for the 2016 Olympic Games, rising prices for diamonds, and the decline of sales for bars of soap. My own anecdotal experience contradicts this idea, as many of my William and Mary friends plan to cast ballots Nov. 8 and my fellow American exchange students have kept up with election coverage.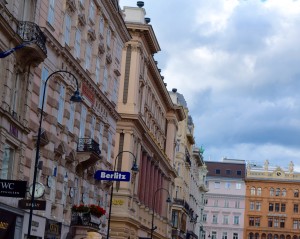 Being in Austria during election season also gives me a taste of schadenfreude. After all, Austrians are dealing with their own problems with their presidential election and do not currently have a president in office. In May, the results of their presidential election were declared unconstitutional based on a problem counting the absentee ballots. The election was initially re-scheduled for October, until an Austrian citizen realized the glue of the ballot envelopes was not sticky enough. The election is now postponed until Dec. 4.
Of course, following such a rousing conversation about U.S. politics, the follow-up question: Are fraternities and sororities exactly what they look like in the movies? What about those red cups?