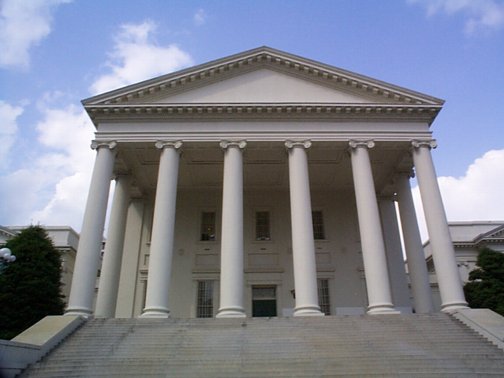 Students registered to vote in the City of Williamsburg will be voting in multiple down-ballot races, including a special election for a seat in the Virginia Senate. District 93, which covers the City of Williamsburg and part of Newport News, was represented by Democrat Monty Mason '89 until he resigned in November 2015 to run for the Virginia Senate.
Democrat Mike Mullin and Republican Heather Cordasco are now running for Mason's empty seat.
Of the four organizations, which include the Young Democrats, the College Republicans, the College Socialists and the College Libertarians, only the Young Democrats and the College Republicans have officially endorsed a candidate for the delegate election.
Young Democrats Vice President Sahil Mehrotra '17 said that the Young Democrats endorsed Mullin, and that many members have campaigned in Williamsburg on Mullin's behalf.
Mike ran for [Newport News] City Council last year, we got to know him a little and heard him speak about once or twice," Mehrotra said.
"Mike ran for [Newport News] City Council last year, we got to know him a little and heard him speak about once or twice," Mehrotra said. "We really got to work with Mike, he's such a great, passionate candidate. He just knows his stuff and he's done a lot of great work in the Newport News prosecutor's office."
President of the College Republicans Phoebe Brannock '18 said that the club has campaigned with Cordasco this election cycle and helped increase her presence in the area.
"A lot of members of our club have been working with Heather Cordasco and her campaign this semester and so that's been a good experience for the club," Brannock said. "We've been doing door to door, phone-calls, postcards, all that good stuff. Probably a very similar thing to what [Young Democrats] have been doing."
(Disclosure: Brannock is a contributor to The Flat Hat's food blog).
President of the College Libertarians Skip Estes '17 said that, while the club did not endorse either of the delegate candidates, the College Libertarians were approached by a Constitution Party Virginia Senate candidate, John Bloom.
Similar to Mehrotra, General Secretary of the College Socialists Nico Villarreal '19 said that while his club did not officially endorse any candidates, he believes Mullin holds support among many members.
"We haven't been doing much campaigning [for District 93], but I know there's quite a bit of support in our group for Mike Mullin," Villarreal said. "Of course, that is not the official organization's viewpoint."
For the leaders of these political organizations, issues like women's health, education, transportation and town-gown relations influence their decisions to support and endorse specific candidates.
Mehrotra said that while the Young Democrats as an organization does not officially promote specific policies, many members advocate for common progressive issues.
"I know our president, Kathleen [Bryant], is really passionate about women's health issues," Mehrotra said. "We as students are more passionate about things such as higher education funding and how we best reduce college debt and make college more affordable for all families."
According to Brannock, issues like education and transportation have impacted her personal decision to support Cordasco. Cordasco has identified education and transportation as two of her priority issues.
She is very much about expanding vocational education training, which I think is very important," Brannock said.
"She is very much about expanding vocational education training, which I think is very important," Brannock said. "You can, with the appropriate training, come out of high school and go into a stable manufacturing job that does have some upward mobility, because there's so much technology involved with manufacturing today."
In terms of regulations and town-gown relations, Estes said that he feels the criminalized noise regulations in the City of Williamsburg are unfair to students.
Another issue that he feels should be addressed is the relationship he sees between the Williamsburg Police Department, the William and Mary Police Department and the students.
"They [the police] treat us differently, when in reality they should be treating us as adults because that's what we are," Estes said. "What brings this to mind is the propensity for illegal searches, the propensity for illegal lines of questioning or coercing students to self-incriminate. That's not just an issue for Williamsburg, that's an issue for police departments all across America."
Villarreal said that the College Socialists have been advocating for cooperatives in the Williamsburg area as well as general changes in higher education.
"We've been advocating and pushing the local government towards adopting more pro-cooperative positions, making it easier to start cooperatives in Williamsburg," Villarreal said. "We have long-term plans of trying to get together a worker's cooperative in Tribe Square for a restaurant as well as a host of progressive causes, like making the cost of tuition and higher education lower."
Leading up to Nov. 8, students campaigning for Mullin and Cordasco plan to continue educating students on the issues that the two candidates have identified as priority issues.