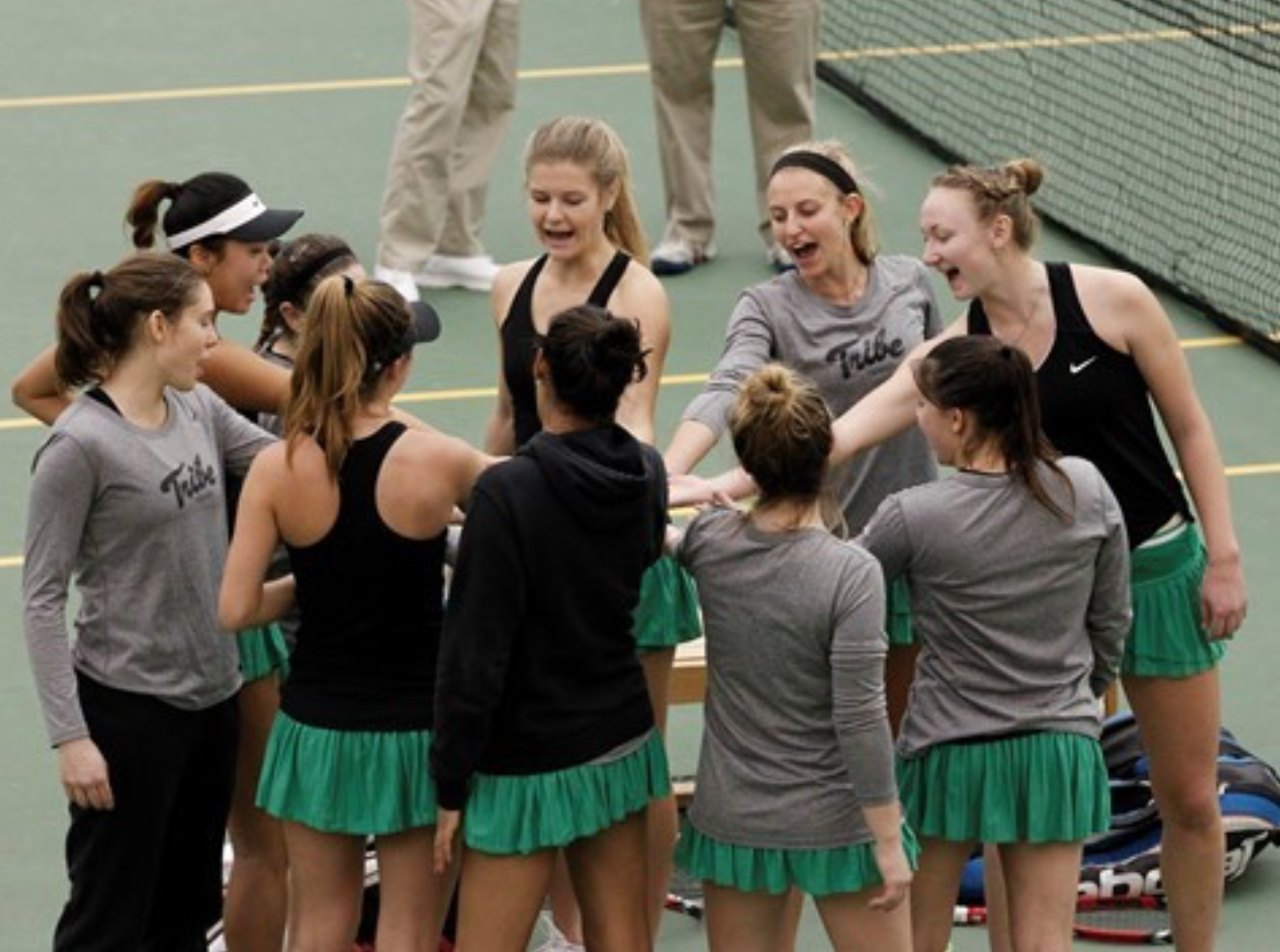 William and Mary locked down its third straight win and first win at home for the season with a 6-1 victory against Navy. The Tribe win marks the men's 10th consecutive home opener victory.
The Tribe won all three doubles matches: the No. 1 and No. 3 spots with 6-1 triumphs, and the No. 2 spot with a 6-4 victory. After a pair of landslide matches at home this past weekend against Elon and Richmond, the women fell 4-0 to No. 10 Duke and 4-1 to Tulsa, the reigning American Athletic Conference champion.
"Everyone came out for doubles and there was a lot of energy, and we have been working on that a lot, especially with doubles," senior Addison Appleby said. "We really picked it up this match."
Senior Aidan Talcott held down the No. 1 spot in singles with 6-0 and 6-4 wins over his Navy opponent, as well as the No. 1 spot in doubles with partner redshirt junior Ryan Newman. The pair accomplished a 6-1 victory over Navy rivals. Appleby dominated the No. 2 spot by annihilating Navy singles opponent 6-1 and 6-2 in addition to a 6-4 doubles victory with partner sophomore Tristan Bautil.
"We've been playing some very good doubles the past few matches, which hasn't always been the case," head coach Jeff Kader said. "It's certainly gotten better since last year and even from the fall. It always ends up being such a crucial part in close matches; it's going to come down to that doubles point. Now we just need to continue that momentum into singles."
Senior Damon Niquet and junior Lars de Boer finished off the Tribe win in two nerve-wracking tiebreakers. Niquet beat Navy opponent at the No. 5 spot after three high scoring sets: 6-4, 6-7 and 10-8.
"Today we had really good doubles performance, and in singles we have one, two and three cleaned up pretty well. Four, five and six are three guys that are really solid," Talcott said. "Everyone is kind of working the rust off; we're starting to find our form now."
The women fell to Duke Saturday in a 4-0 shutout in the opening match of the Intercollegiate Tennis Association Kick-Off Weekend. Junior Ekateriana Stepanova came out strong after a 6-2 loss in the first set of her singles match, but ultimately lost a close second set 7-6. Sophomore Lauren Goodman and juniors Olivia Thaler and Maria Groener all started third set tiebreakers that went unfinished as the Blue Devils captured No. 1, No. 2 and No. 5 wins.
Everyone came out for doubles and there was a lot of energy, and we have been working on that a lot."
Goodman won the Tribe women's single point against Tulsa with a straight-set win in the No. 3 spot, upsetting a top-50 opponent in an exciting singles match. Goodman won both consecutive sets 6-4 and 6-3 to attain the sole point. Freshman Rosie Cheng's and Stepanova's singles matches both went into second-set tiebreakers after two close sets, but both tiebreakers went unfinished as the Golden Hurricane took the win.
The men head to Indiana to take on Notre Dame Feb. 4 and Valparaiso Feb. 5. The women return home this week to welcome West Virginia Feb. 4 at 1 p.m. and Kansas Feb. 5 at 11 a.m. to the McCormack-Nagelsen Tennis Center.