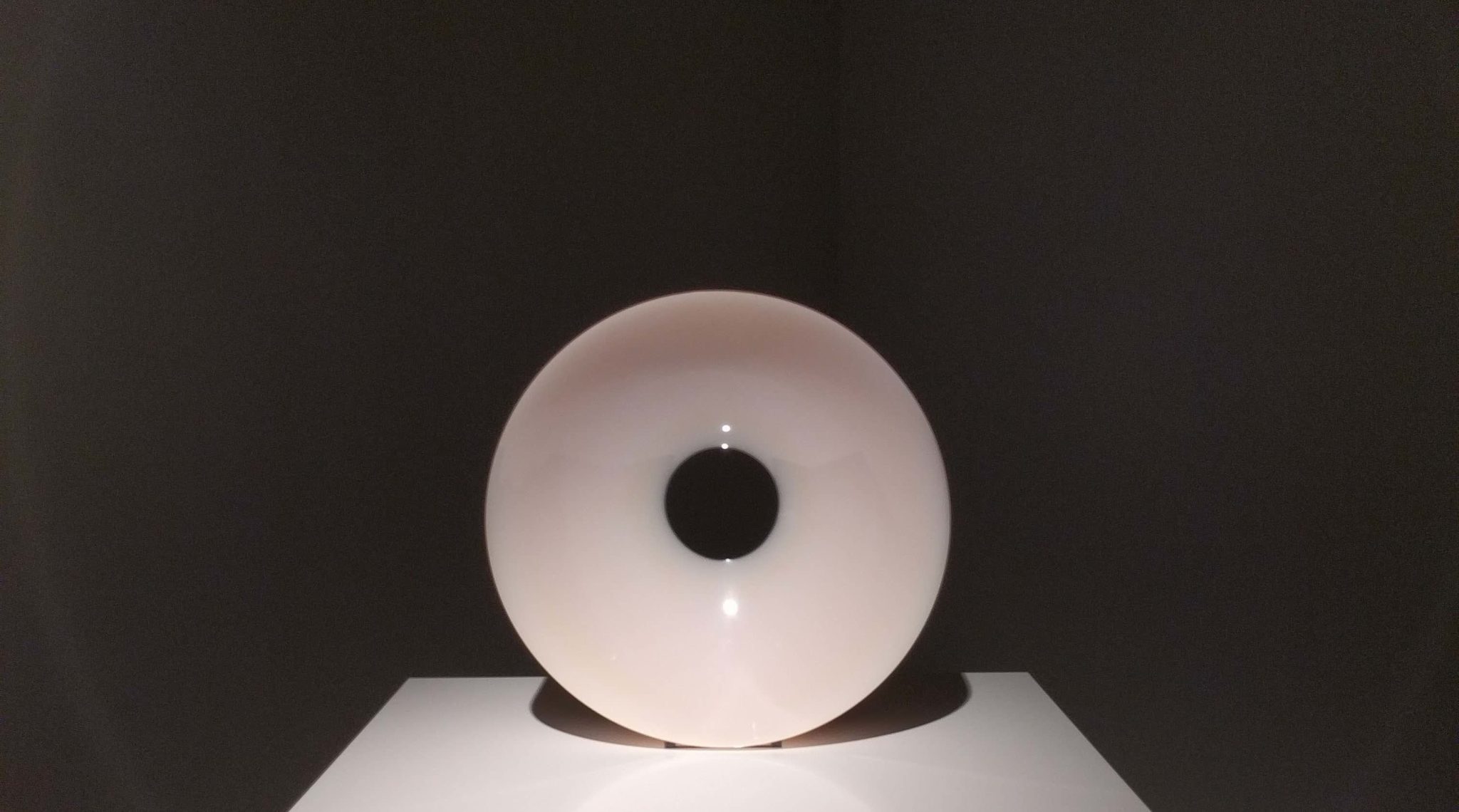 Light, space and energy are words a student might find on a physics syllabus. They are also words that can be found in the Muscarelle Museum of Art's latest exhibit, "Fred Eversley, 50 Years an Artist: Light & Space & Energy." Thursday, John Spike, the museum's assistant director and curator, gave a lecture on Eversley's work as part of the Muscarelle's Third Thursdays series.
The evening began with opening words from the museum's director, Aaron H. De Groft '88, who described Eversley's recent praise for  of the exhibit.
"Fred Eversley was here last week," De Groft said. "Fred is a major, major artist, and I'm going to go ahead and say this because John won't, but he told John that after 200 exhibitions over a 50 year career, and when you're first one-man show is at the Whitney, that's amazing, he said the installation here that John and the staff did is the best he's ever had."
According to De Groft, Spike's connection with Eversley can be traced back to 1949, just two years before Spike was born. That year, Eversley began attending Spike's father's church in Lower Manhattan. Spike and Eversley met again in 2002 and 2012.
Spike opened his lecture by giving a brief summary of Eversley's early life.
"Fred's life was so fascinating because he was born a scientific prodigy and graduated with a degree from Carnegie Mellon Institute with a degree in electrical engineering," Spike said.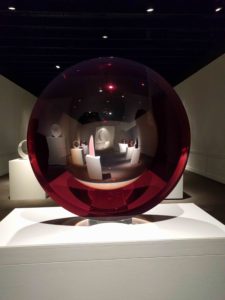 Eversley would later become the youngest engineer to work on projects for NASA's Gemini and Apollo missions. After several years of collaboration with NASA and the U.S. Air Force, Eversley decided to leave engineering behind and pursue art. He was 26 years old.
"After three non-stop years of daily work of racing to beat the Russians to the moon, he decided to follow his other passion and become an artist," Spike said. "So '67 is also his 50th anniversary as an artist."
Spike also discussed the beginnings of the minimalist movement in his lecture. According to Spike, one of the founders of the minimalist art movement was Carl Andre.
"He had a saying about it," Spike said. "He says, 'Matter matters,' and that is so catchy you cannot read an article about minimalism without that catchy quotation. What it means to me … is this is exalting matter over spirit."
In addition to describing the minimalist art movement, Spike also discussed how Eversley's work fit into the movement. Much of the art within the minimalist movement included an element of depersonalization, but this wasn't the case for Eversley, who lived in Venice Beach and belonged to a West Coast-specific movement called Light and Space.
"After three non-stop years of daily work of racing to beat the Russians to the moon, he decided to follow his other passion and become an artist," Spike said. "So '67 is also his 50th anniversary as an artist."
During the 1960s, Venice Beach was a hotbed for emerging and established artists ranging from Eversley to musicians Jim Morrison and Janis Joplin. Eversley befriended fellow minimalist John McCracken, and the pair would often assist each other with their respective works. Together, they created the concept of a sculpture called a"plank."
The Muscarelle began installing the exhibit Aug. 24. According to Spike, the design of Eversley's sculptures made the process of installing the exhibit a "harrowing" one. A few of the pieces that needed to be hung contained only a single hole for one nail to fit through.
"Similarly the round lenses and mirrors in the show, they are not anchored to those blocks," Spike said. "They sit narrowly between runners, and you know if touched we would be chasing it."
Spike's inspiration for the exhibit's design stems from several viewings of Eversley's work. While viewing some of Eversley's work at Brandeis University, Spike took a photo of one of Eversley's pieces, which was reflecting light from windows.
"What struck me was the beautiful reflections from the windows because they are all ground to optical high resolution crater than glass processes," Spike said. "They aren't optical instruments, Fred's because he was always measuring such things.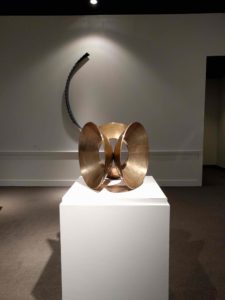 He was also struck by photos Eversley's wife sent him of Eversley's work that similarly captured the light. Spike said he felt it was important to create an exhibit that captures this light and energy.
"This is what the minimalist installations have not been capturing," Spike said.
For the past several weeks, students, faculty and local residents have visited the Muscarelle to admire Eversley's work and Spike's exhibit design.
"Usually when Eversley's work is exhibited, it's done so in a place with a lot of natural lighting, and the pieces are just surrounded by sunlight," Mariah Vaughn '19, an intern for the Muscarelle, said. "While that absolutely has its visual advantages, in our exhibit Dr. Spike carefully focused beams of light on the pieces, and so they have this incredible way of reflecting and melding with the light."
Eversley's work will be on display until Dec. 10.