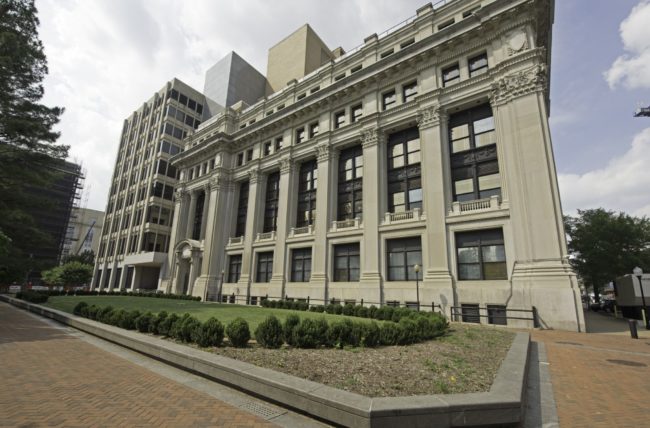 Delegate Mike Mullin and his Republican opponent Heather Cordasco will face off Nov. 7 in an election for the District 93 seat in the Virginia House of Delegates. Despite being members of different political parties, the platforms of Mullin and Cordasco have some overlap.
That overlap exists in their support for measures to improve transportation within District 93. Additionally, both candidates agree that the economies of Williamsburg and James City County rely too heavily on the tourism and service industries and need diversification. However, their platforms diverge on three issues with the potential to affect the Commonwealth during the next two years: health care, nonpartisan redistricting and developing a balanced budget.
Health care
Both Mullin and Cordasco said that they believe health care in Virginia can be improved. Their respective approaches set them apart.
Mullin favors expanding Medicaid to 450,000 Virginians who are currently without Medicaid but could qualify through an expansion. Gov. Terry McAuliffe tried to expand Medicaid in April, but the bid failed in the House of Delegates, with votes split along party divisions. According to Mullin, if Medicaid had been expanded eight years ago, the Commonwealth would have saved almost $10 billion.
"We need to make sure that we are increasing access to health care, particularly mental health care … It's a moral issue too," Mullin said. "We need to make sure that everyone who should have access to health care does."
Cordasco's primary focus for health care is streamlining its processes so patients can receive high-quality care. One such issue that greater efficiency could address is helping to match patients with physicians. Cordasco also said that she is interested in supporting measures that address mental health issues and the opioid crisis, but said that she sees no relationship between mental health and health care more generally.
"I'm not sure that that is really related to health care," Cordasco said.
Nonpartisan redistricting
Oct. 3, the U.S. Supreme Court heard arguments for Gill v. Whitford, a case dealing with partisan gerrymandering in Wisconsin. The case has the potential to revolutionize how state and county legislators draw district lines, but SCOTUS will not announce its decision until June 2018. Even without knowing that decision, redistricting remains a hot topic within the Commonwealth. In Jan. 2016, a Richmond federal appellate court changed Williamsburg's and part of James City County's congressional district because of allegations of racial gerrymandering.
Cordasco has experience dealing with redistricting, as she served on James City County's redistricting committee. Composed of six Republicans and four Democrats, the panel voted 8-2 on its final redistricting plan and received a commendation from the Department of Justice.
"[We] created very little problems with interrupting the pattern of voting for people, and we were still criticized," Cordasco said. "We have lots of data options available to us … and I support the fact that we have to have those kinds of redistricting, like the one I sat on."
Mullin said that he thinks that nonpartisan redistricting reform is the ethical issue in politics of the time and that support for it will gain a little more traction every year. Mullin acknowledged that both Democrats and Republicans have used partisan redistricting in the past, and he said it is a bipartisan issue that needs to be addressed.
"It's not going to be politicians picking the voters," he said. "It needs to be voters picking their politicians."

Developing a balanced budget
Virginia's two-year budget cycle means that the proposed budget bill is adopted in even years and amended in odd years. The Commonwealth's constitution also requires that the budget is balanced. With more than $100 billion up for grabs, the budget bill can mean funding for overlooked or underfunded areas.
One of Mullin's priorities for the upcoming budget cycle is continuing funding for ongoing transportation projects on the Peninsula, particularly completing the expansion of I-64 to Richmond. Expanding Medicaid would also significantly affect the budget.
Cordasco said priorities for the budget would include standing up for teachers, police and first responders, from their time as employees through their retirement. She also said that she wants to help new and small businesses by reducing taxes and regulations that may serve as barriers to entry.
"Quite honestly, I think that if we get a robust business environment, then the pie gets bigger and then there is more to go around for everybody," Cordasco said. "That's something that we all want."