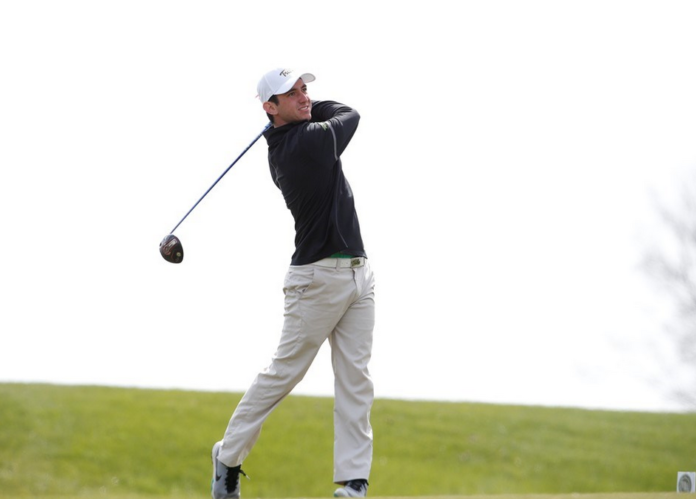 William and Mary played in its first tournament of the 2018 season last weekend in Savannah, Georgia, at the Invitational at Savannah Harbor. The Tribe competed in the three-round tournament against 15 other schools and came out on top in the team competition despite a final-round push by Austin Peay State. The College also had three individuals finish in the top 10 overall.
Friday, the College jumped out to a quick start after the first round. It finished at -8 after shooting a 280 as a team. The Tribe was led by sophomore Walker Campbell, who finished with a 7-under 65 in the first round, the lowest individual score in a round all weekend. After the first round, the College led USCB by two strokes and Fort Wayne by four strokes.
The Tribe also had a strong showing in the second round, finishing in a tie for first place to maintain its two-stroke advantage overall going into the final round. USCB and Tennessee Tech matched the College with 5-under 283's. Junior Gavin deFisser fired the low round for the College, a 5-under 67 that included six birdies and only one bogey. With one round remaining, the College was in first at -13, with USCB in second at -11, and APSU in third place at -4.
Sunday, the College had its worst performance of the tournament, but only one team finished with a score under par for the third round, allowing the Tribe to claim the team championship at the tournament. APSU capitalized on USCB's struggles to pass it for second place, shooting a 3-under 285 on the final day. APSU was the only team that was under par in all three rounds, but the Tribe shot a 3-over 291 to finish with a total score of 854 and grab a three-stroke victory over the Governors.
The Tribe also had a lot of individual successes over the weekend. Campbell's 65 was the low round of the weekend, and he finished in a tie for seventh place individually with a 2-under 214 for the weekend. His teammate, junior David Hicks, finished with an identical score. The highest finisher for the Tribe was deFisser, who finished with a 5-under 211, just two strokes off of first place. Butler's Logan Sabins was the individual champion at the invitational with a 7-under 209.
The College will have this weekend off; however, the women's team will compete in its first tournament of 2018 Feb. 25-27, when it will travel to South Carolina for the Kiawah Island Intercollegiate. The men's team will be back in action the following weekend when it goes to Aiken, Georgia for the Cleveland Golf Palmetto Invitational.