Several thousand people gathered together Friday Sept. 25 at the Newport News/Williamsburg International Airport to attend a rally headlined by President Donald Trump. In addition to Trump, the event featured guest speakers such as Vice President Mike Pence and former congressman Scott Taylor, who is currently vying to recapture his old congressional seat in a competitive race against Rep. Elaine Luria. The airport was full of an energetic crowd of supporters, signaling the president's enduring support in portions of Tidewater Virginia.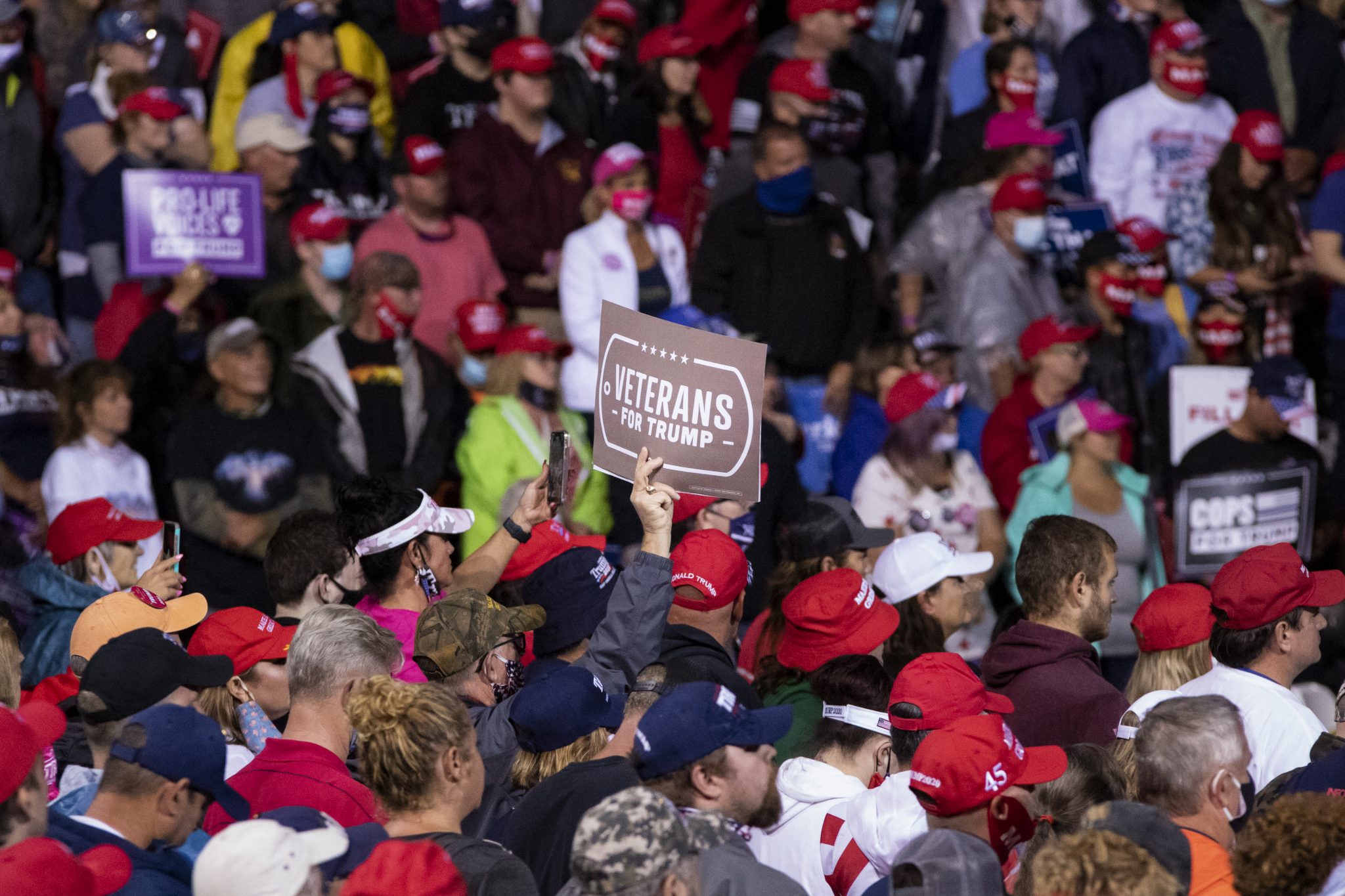 By the time the first speakers were introduced, the airport was packed, with Trump supporters filling the bleachers and crowding onto the tarmac. Some wore masks, but many did not, and the close quarters of the rally made social distancing impossible.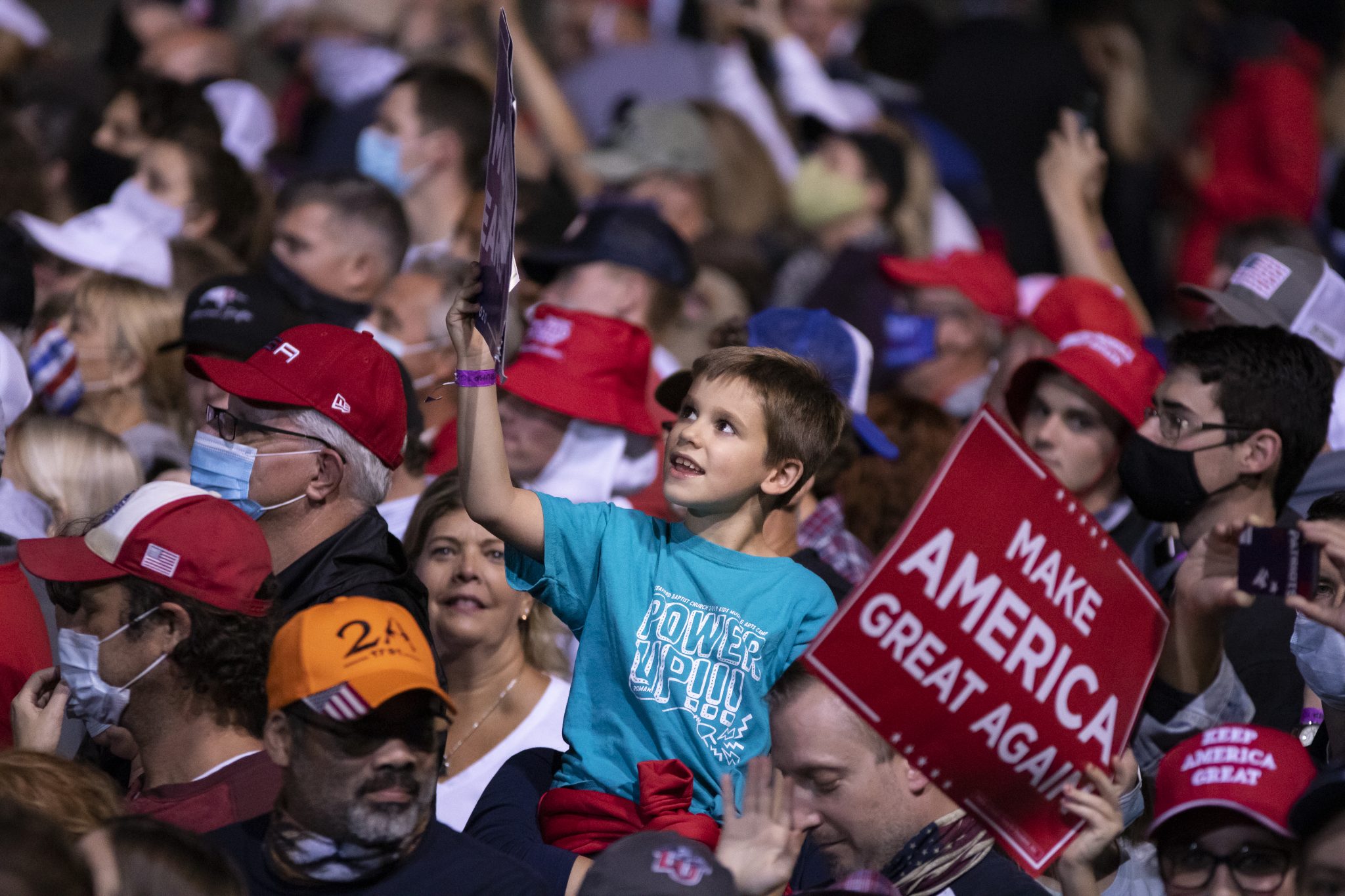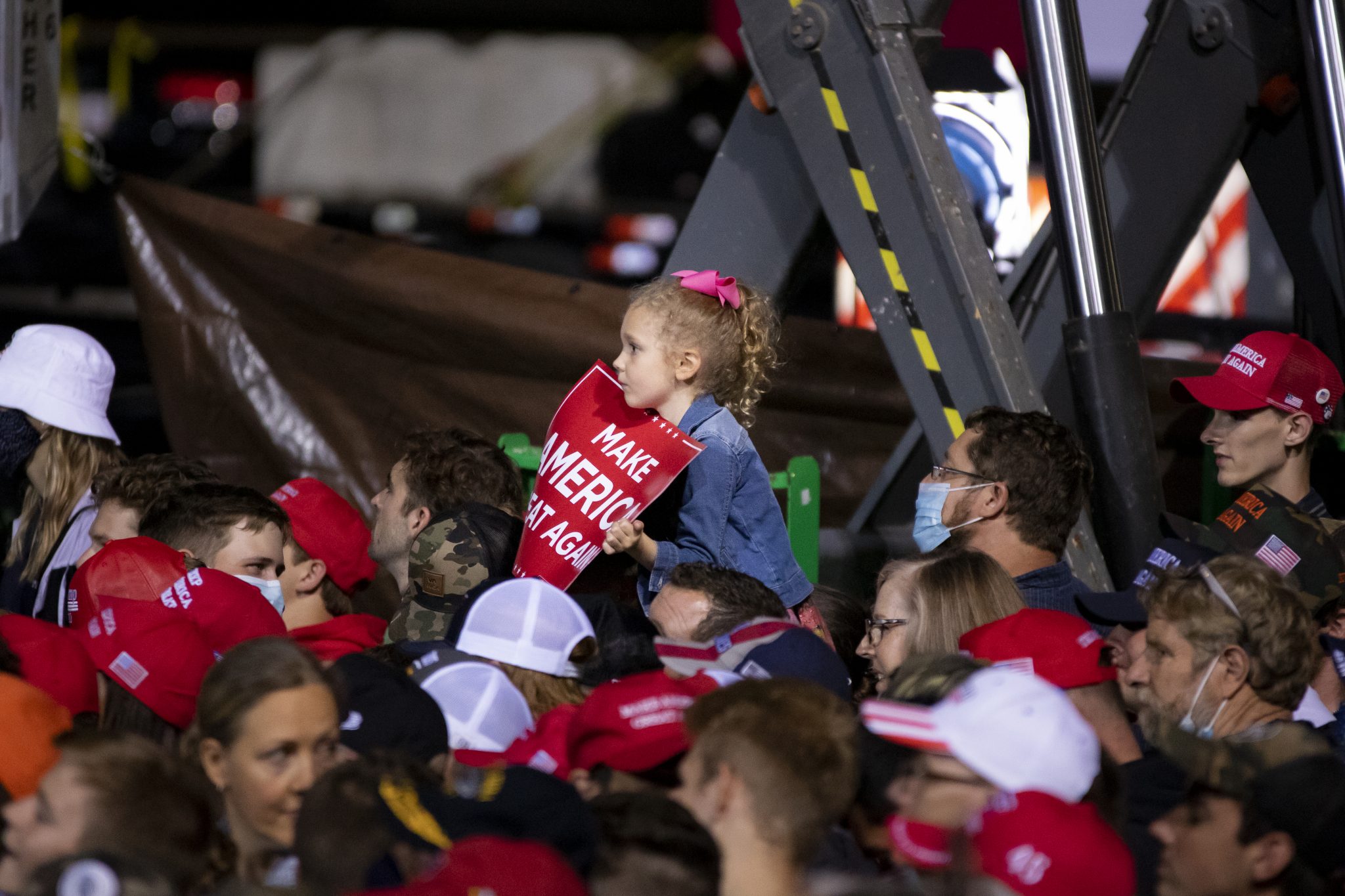 Public health officials in the Newport News area warned Trump's campaign staffers against the rally, citing its violation of Virginia's COVID-19 guidelines, which currently prohibit gatherings of over 250 people.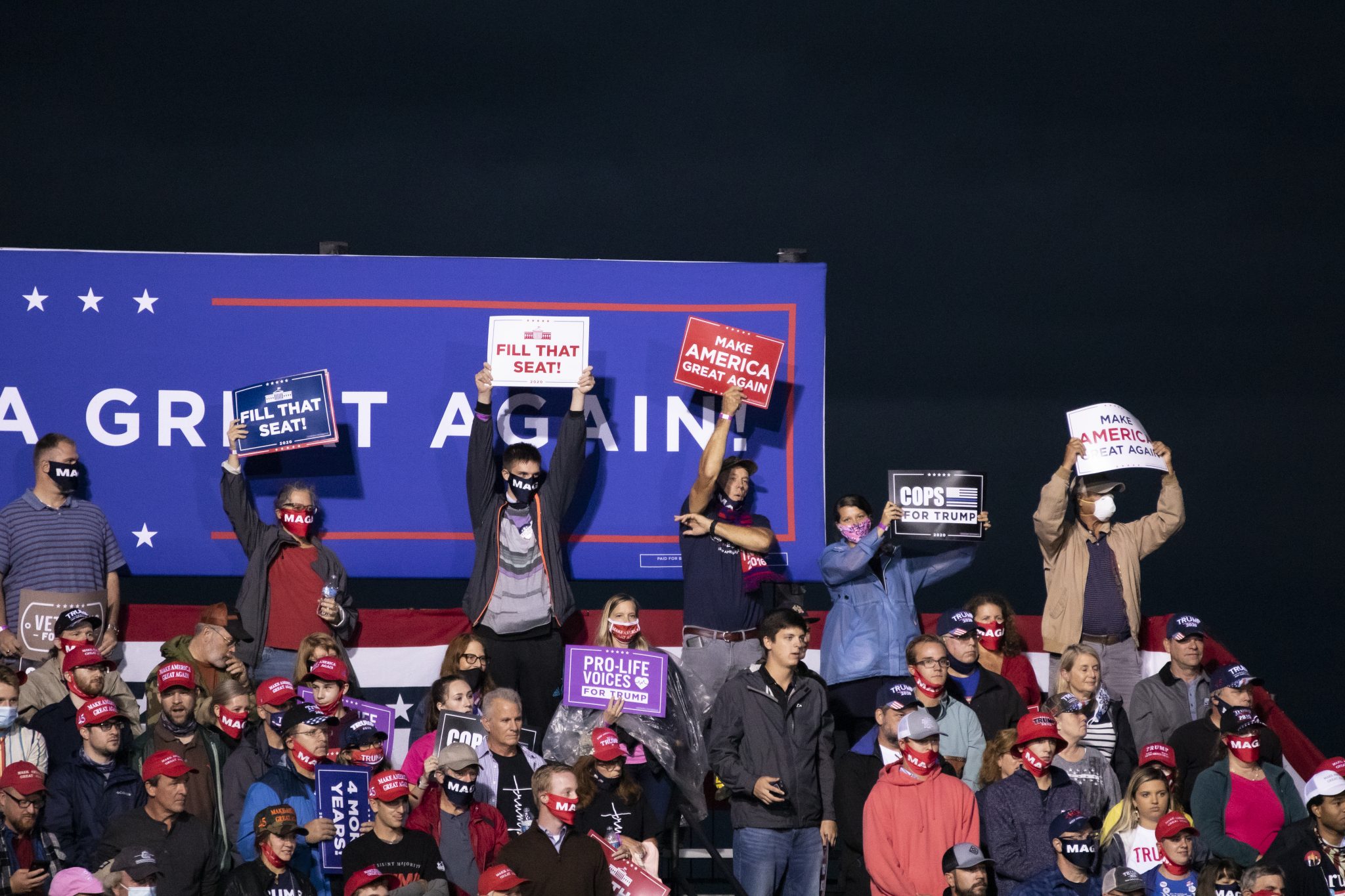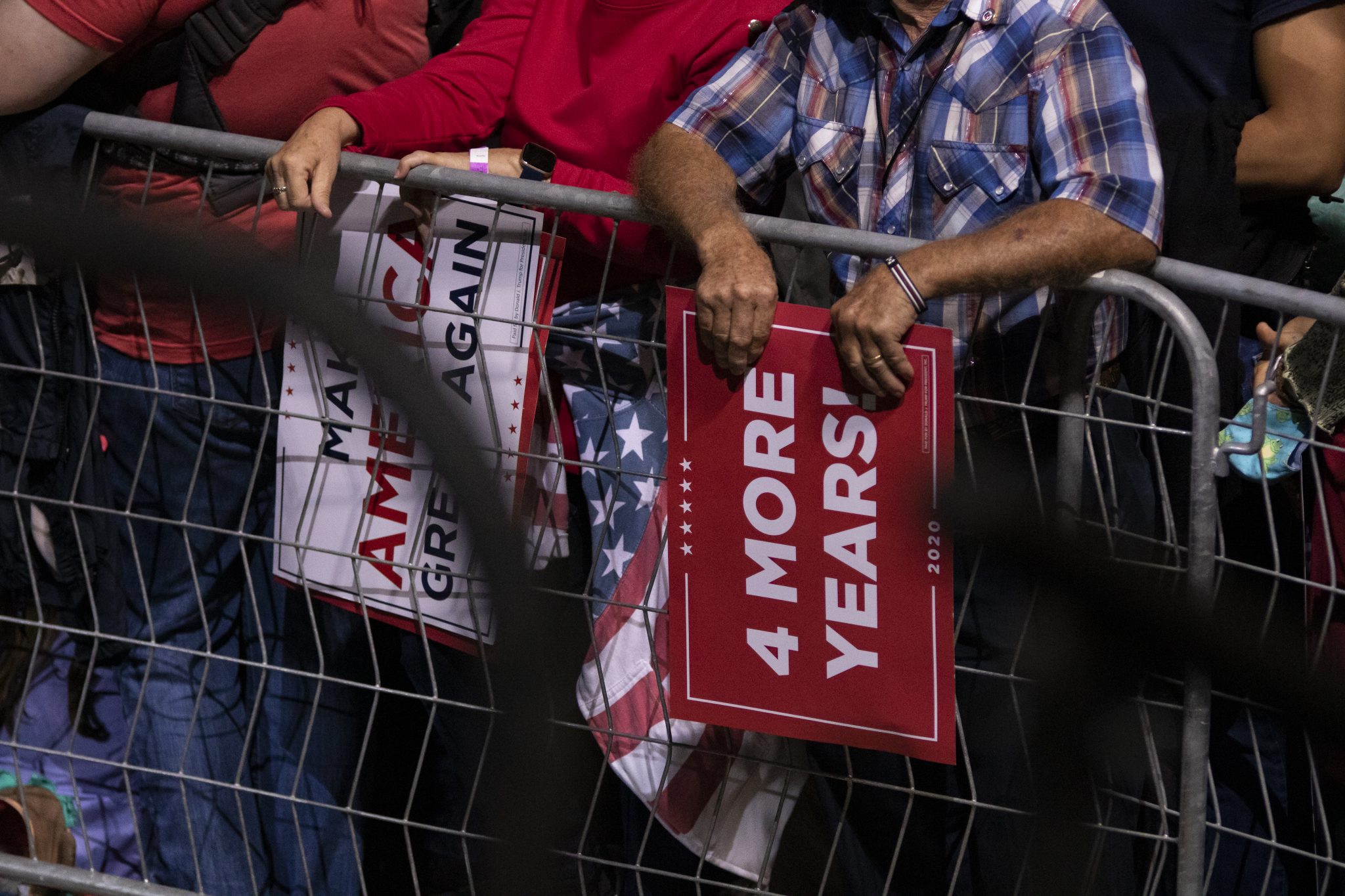 Many Trump supporters held signs, supplied by Trump campaign staffers, displaying slogans such as "Pro-Life Voices" and "Fill That Seat," a reference to Trump's plan to replace Justice Ruth Bader Ginsburg on the Supreme Court before Nov. 3.
Former US Representative Scott Taylor spoke early on in the rally and emphasized the importance of electing a Republican representative in Virginia's second congressional district. Taylor, who lost his reelection bid in a close race in 2018, is running against incumbent Luria. In his speech, Taylor criticized Luria's personal investments and her tax policies. "Take back the seat," Taylor said, and the crowd repeated the chant.
Music blared through the airport as the crowd waited for more speakers to arrive. Attendees danced to hits like "My Heart Will Go On" and "I Want It That Way."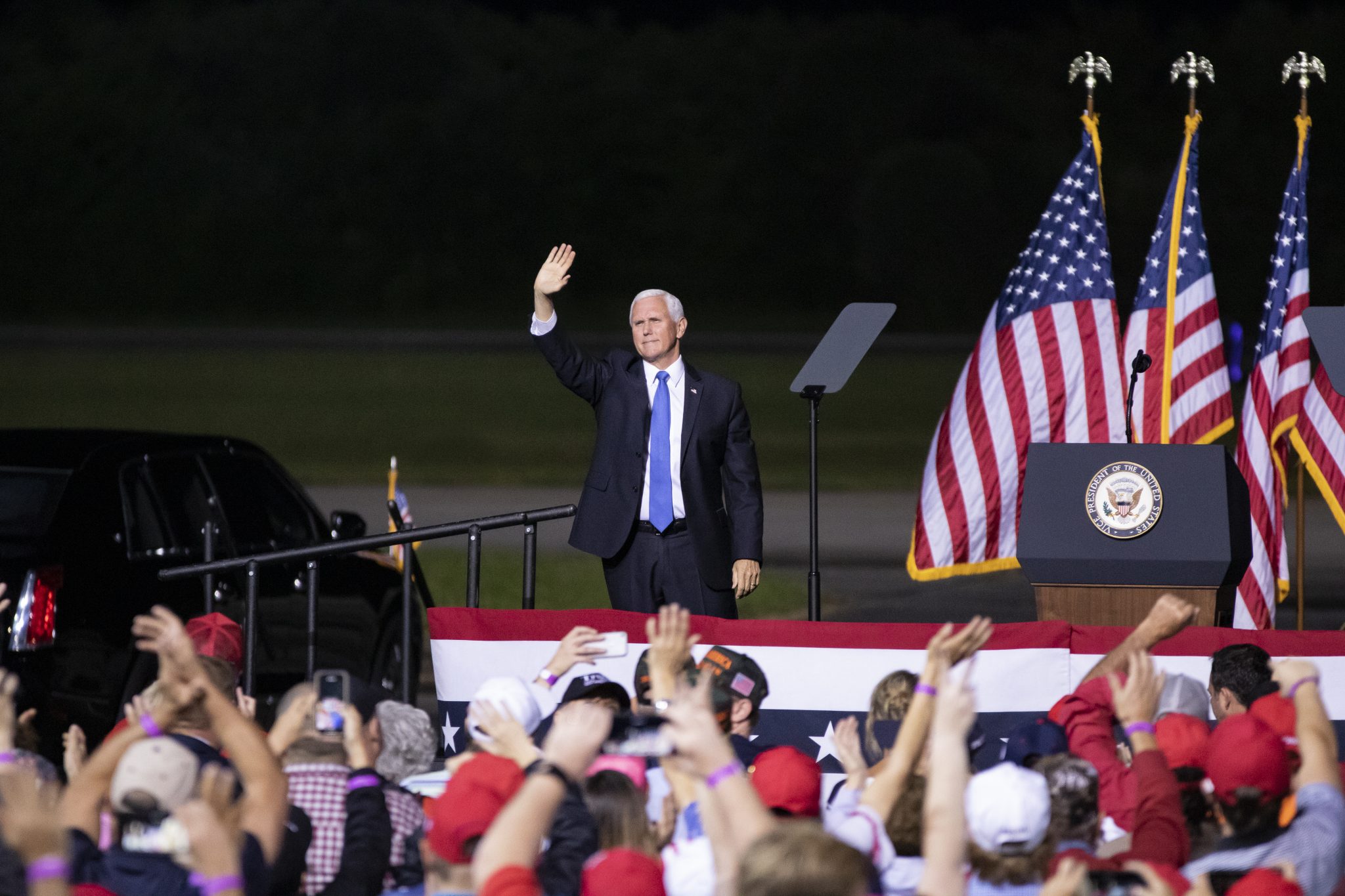 Vice President Mike Pence was a surprise speaker at the rally, arriving at the airport on Air Force Two before stepping onto the stage. Pence's speech, which lasted nearly half an hour, was punctuated with long pauses for cheers, chants and boos from the crowd. The largest boos of the night came with Pence's mentions of former Vice President and Democratic nominee Joe Biden, House Speaker Nancy Pelosi and COVID-19, which he linked to China.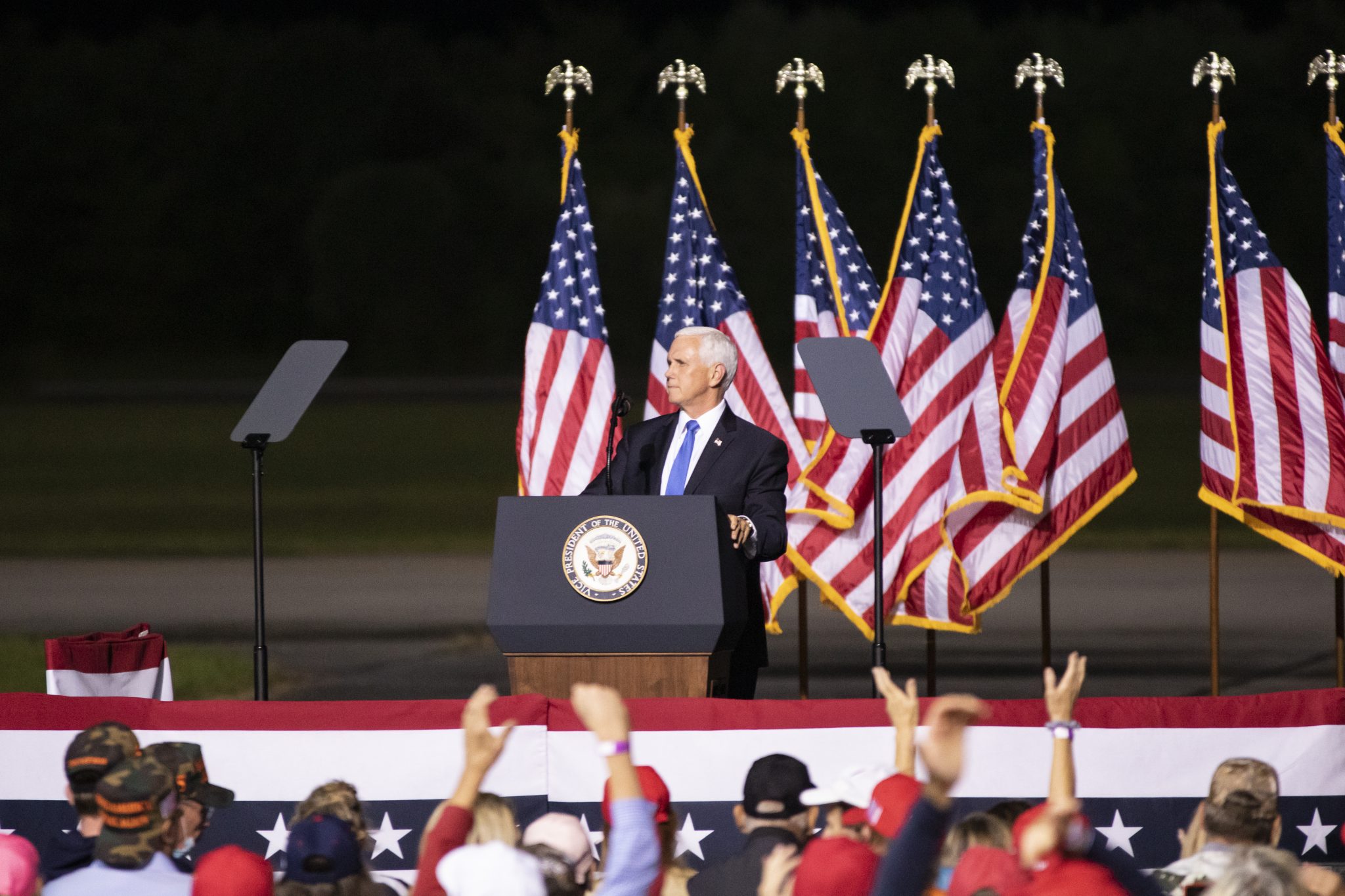 Pence spent much of the speech praising Trump's record on job creation, tax policies and the preservation of the Second Amendment. Pence also lauded Trump's response to the COVID-19 pandemic, while criticizing Biden's response to the Black Lives Matter movement.
"For months, all Joe Biden ever talked about was peaceful protestors, as the American people watched businesses in our communities literally burn," Pence said. "The truth is, Joe Biden will double down on the policies that have led to violence in American cities."
Pence contrasted Biden's support for protestors with Trump's backing of police officers.
"Under President Donald Trump, we're going to back the blue," Pence said. "We're going to have law and order in every city and every state in America."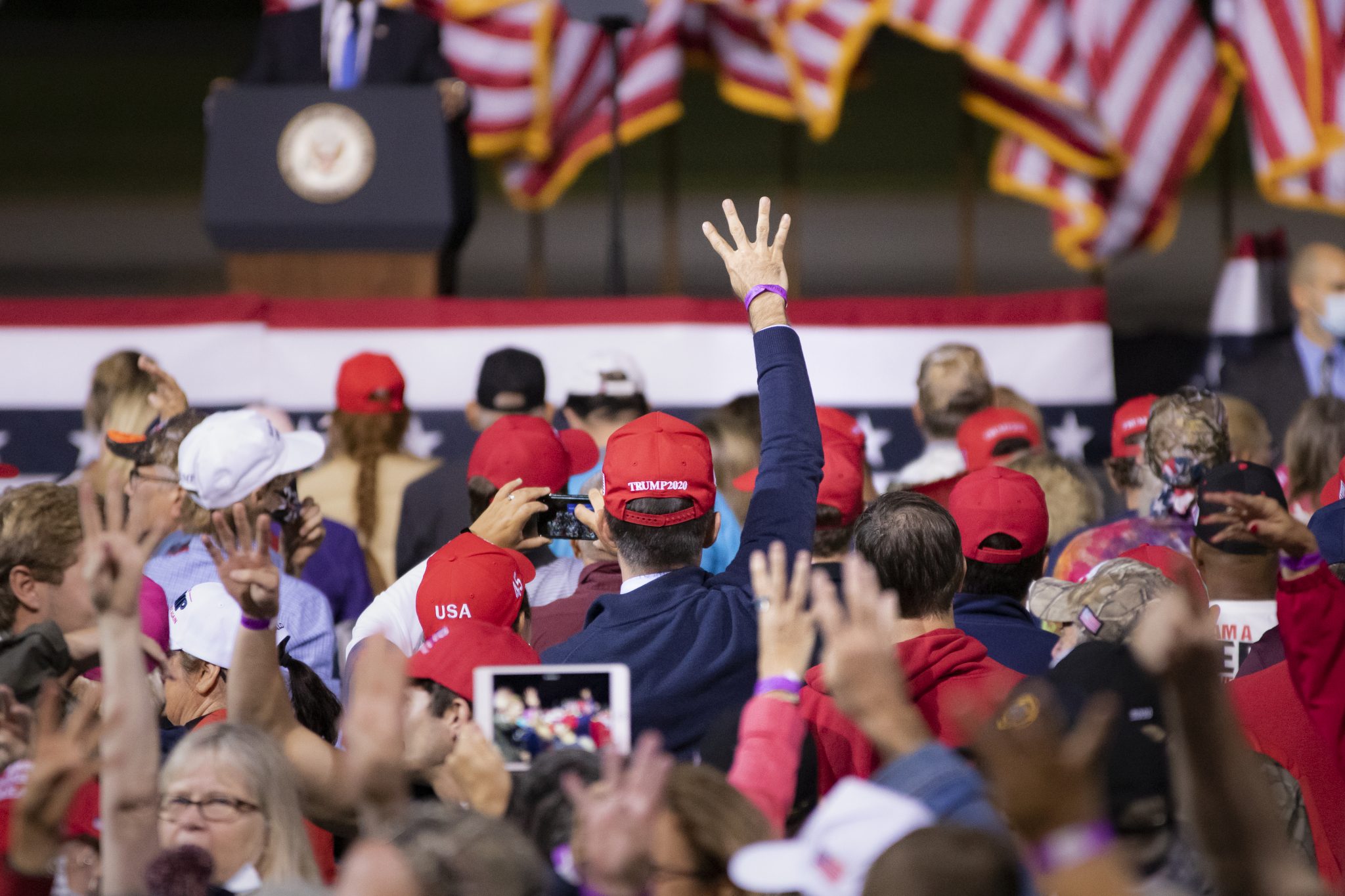 Pence ended his speech by urging attendees to vote Trump into office for a second term.
"President Donald Trump is the real deal," Pence said. "He's a man who says what he means and means what he says. He never quits. He never backs down. And he has never stopped fighting to keep the promises that he made to the American people. Now it's our turn to fight for him."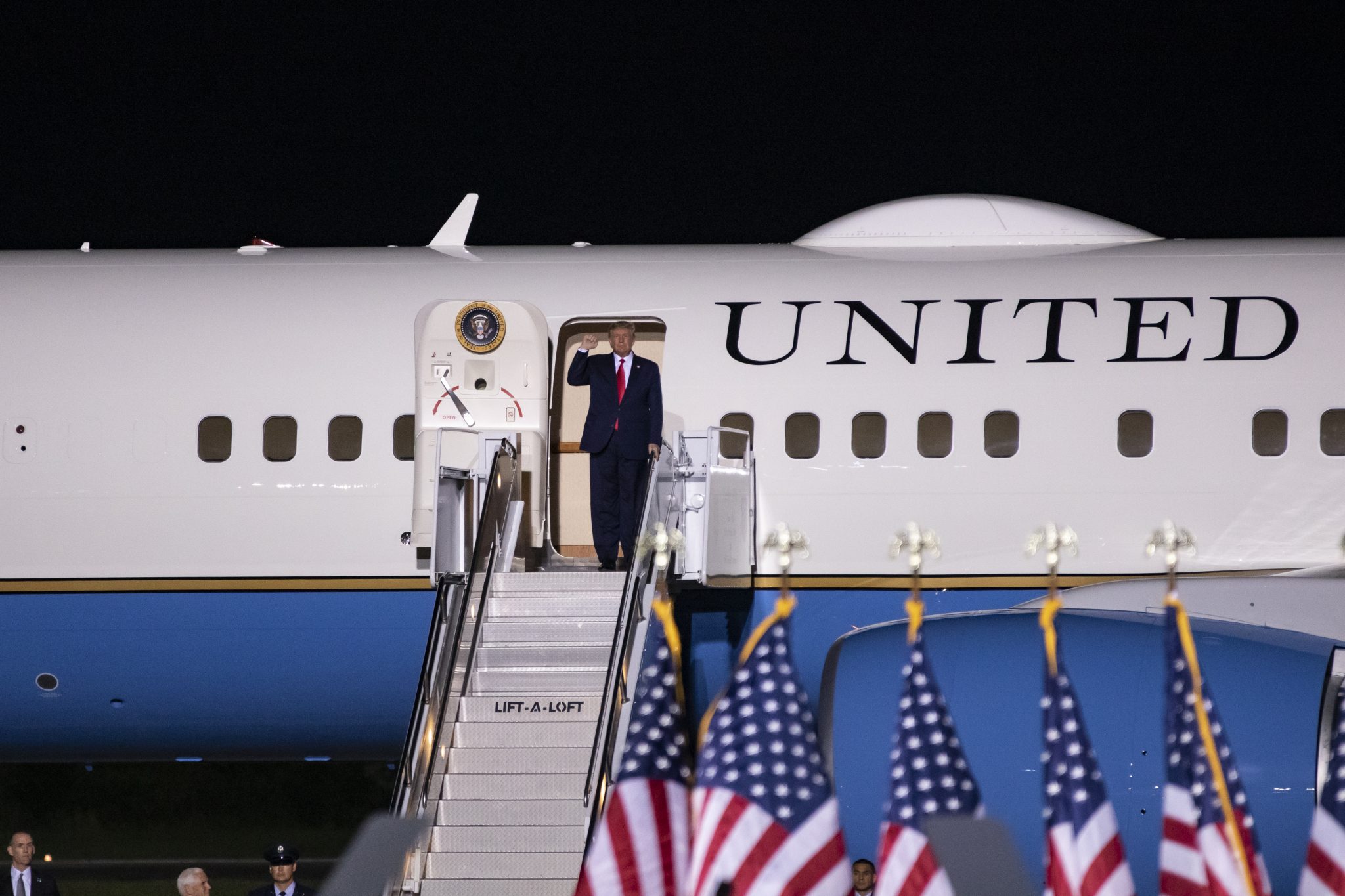 At last, the main event arrived, as Air Force One landed directly behind the stage. Trump stepped out to tumultuous applause and chants of, "Trump, Trump, Trump" and "Make America Great Again."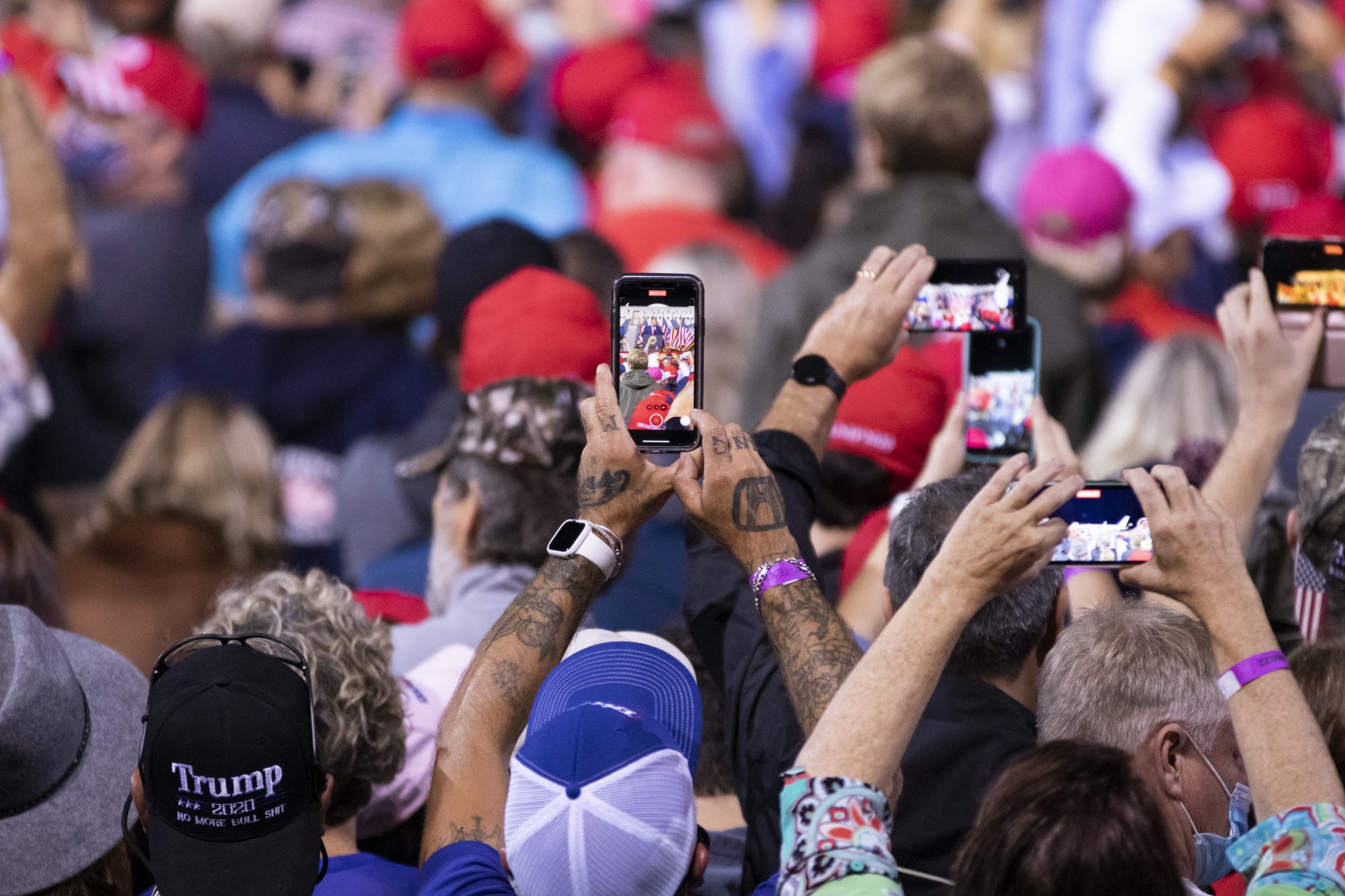 Trump spoke for over an hour, touching on a multitude of topics in his usual wide-ranging style. He praised the policy choices of his first term, often referring to himself in the third person. He also attacked political rivals Biden, Pelosi, and Sens. Kamala Harris and Bernie Sanders.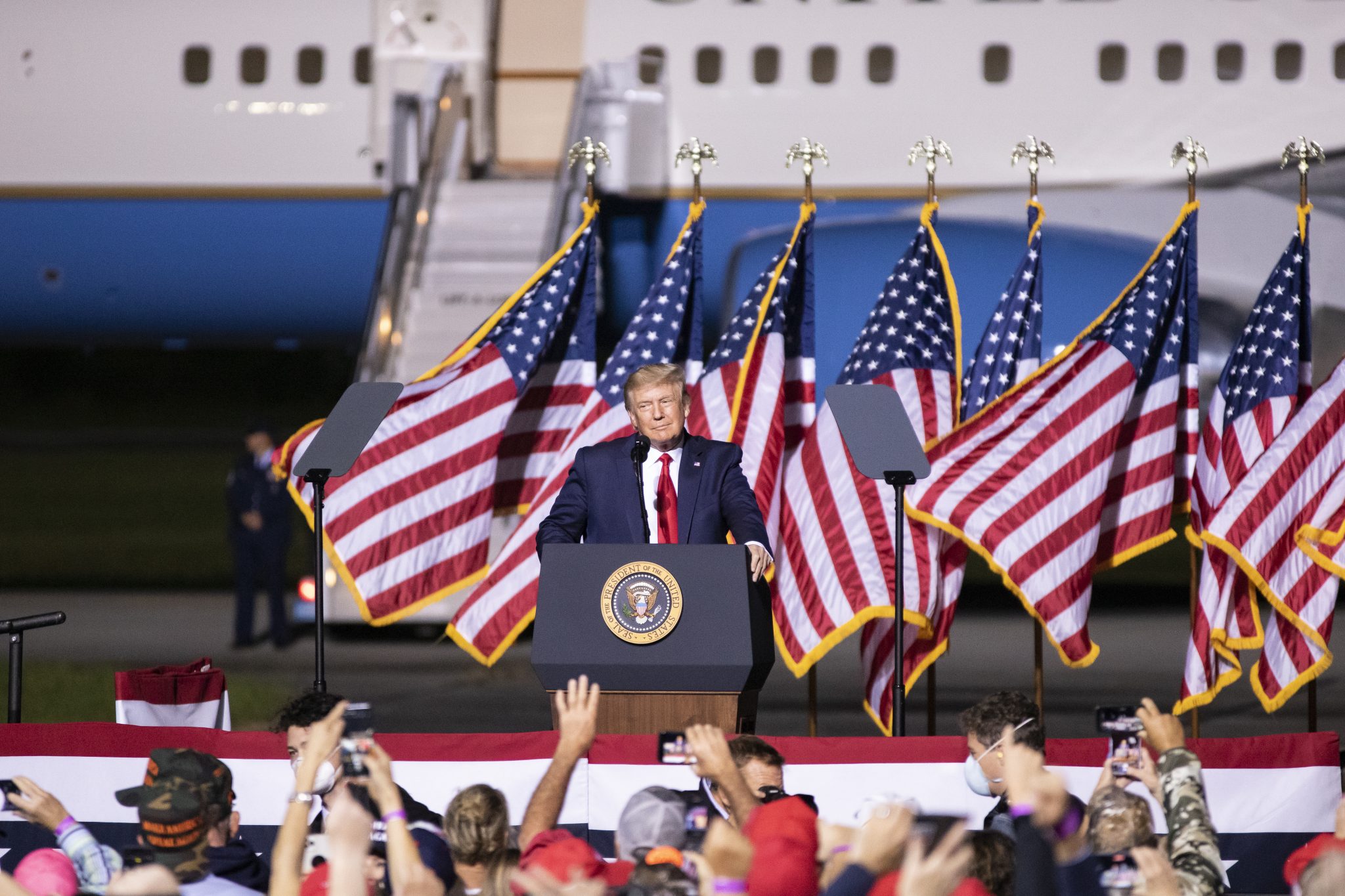 Though Virginia's electoral votes have fallen into the Democratic column since 2008, Trump seemed optimistic about his chances of victory in the Commonwealth.
"We're going to put a heavy play in for Virginia," Trump said. "We're going to win this state."
Throughout his speech, Trump repeatedly addressed attendees from both Virginia and North Carolina, aligning with earlier predictions from Politico that the Newport News rally was intended to garner support among North Carolina voters.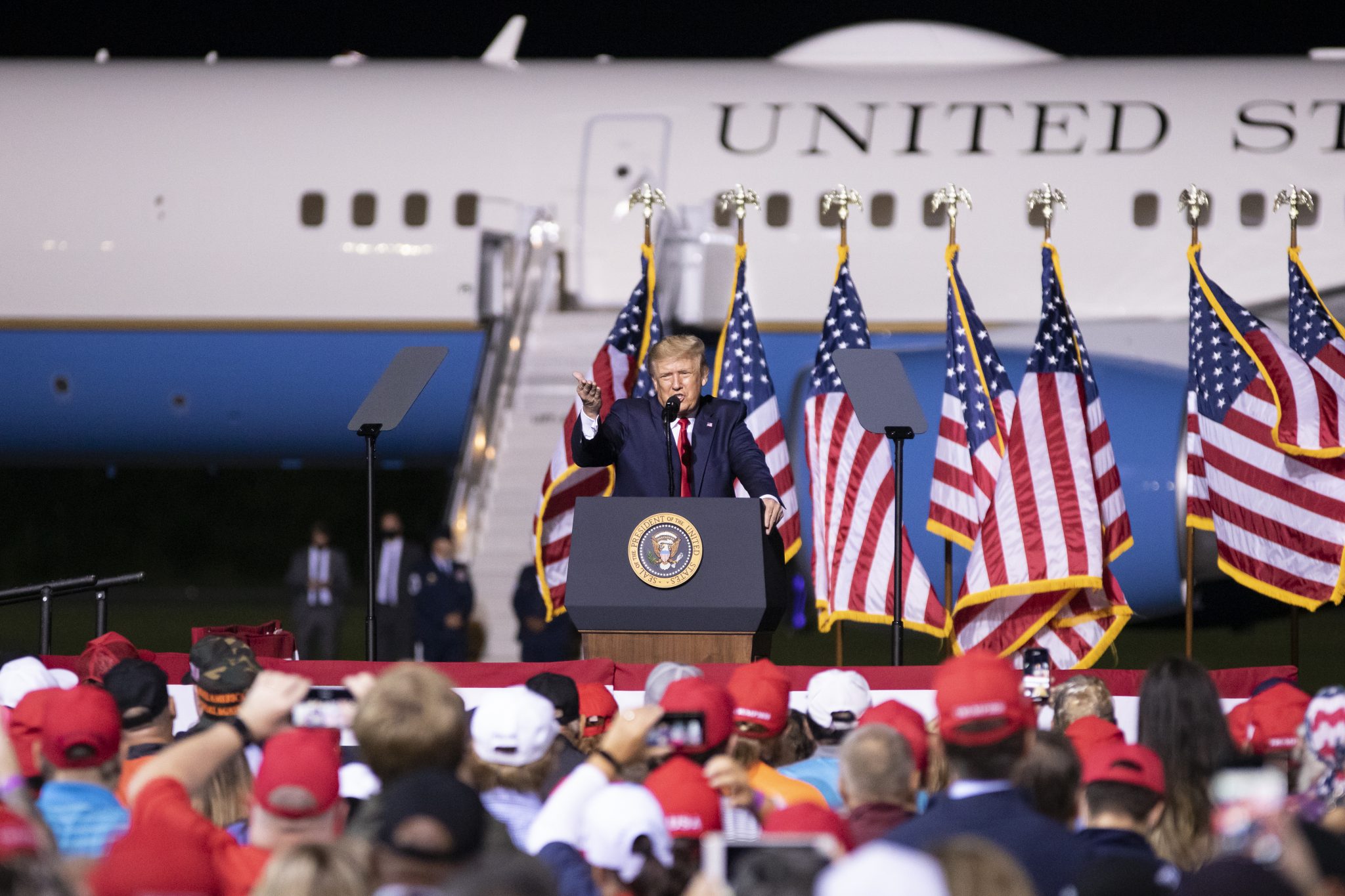 Trump repeatedly criticized Virginia Governor Ralph Northam regarding his policies on late-term abortions, COVID-19 restrictions and gun control.
"You've got a crazy governor," Trump said. "Every two weeks he's trying to take your guns."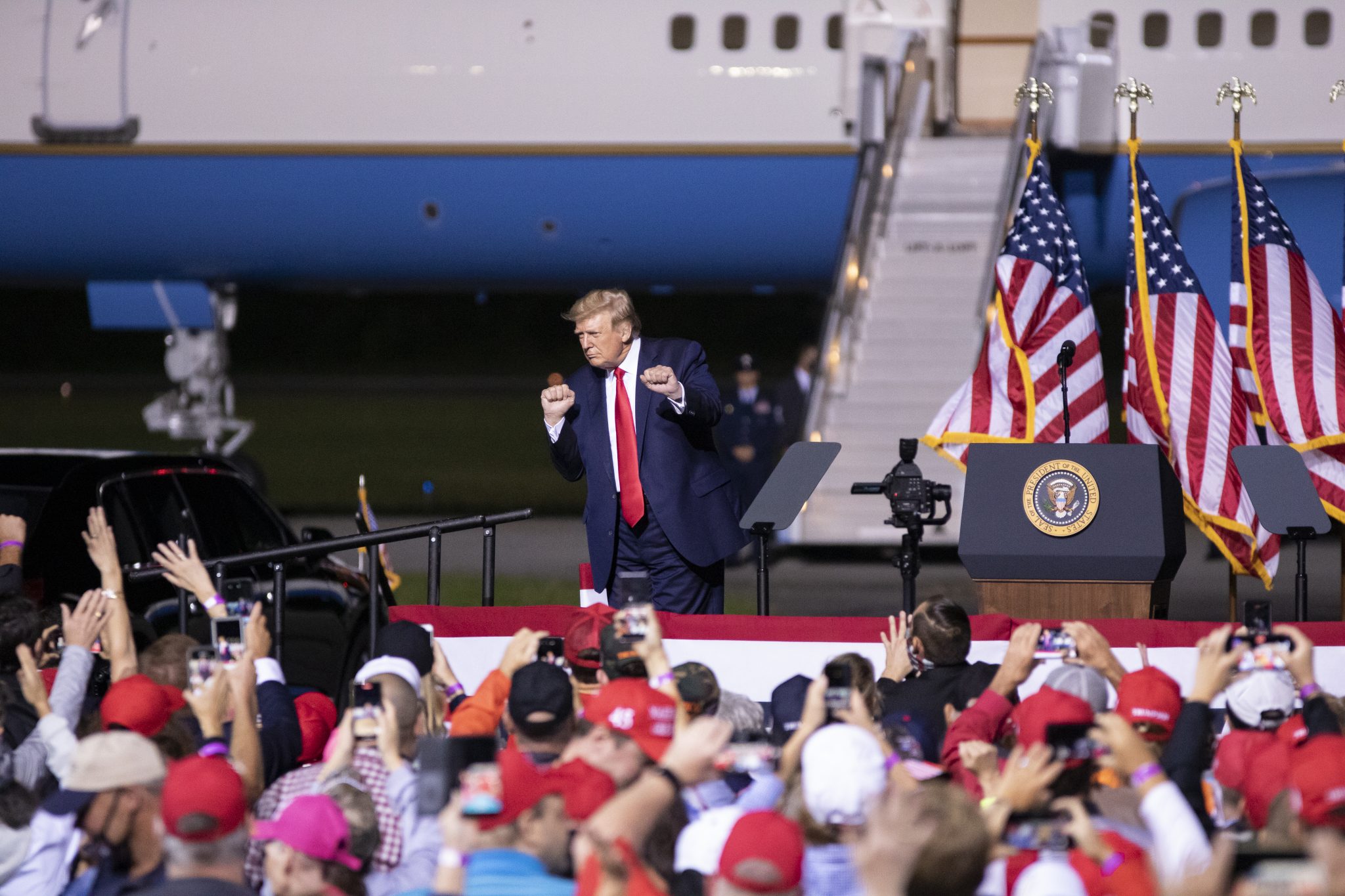 After his speech, Trump remained on stage for several minutes, dancing to "YMCA" and greeting supporters in the crowd before returning to his plane.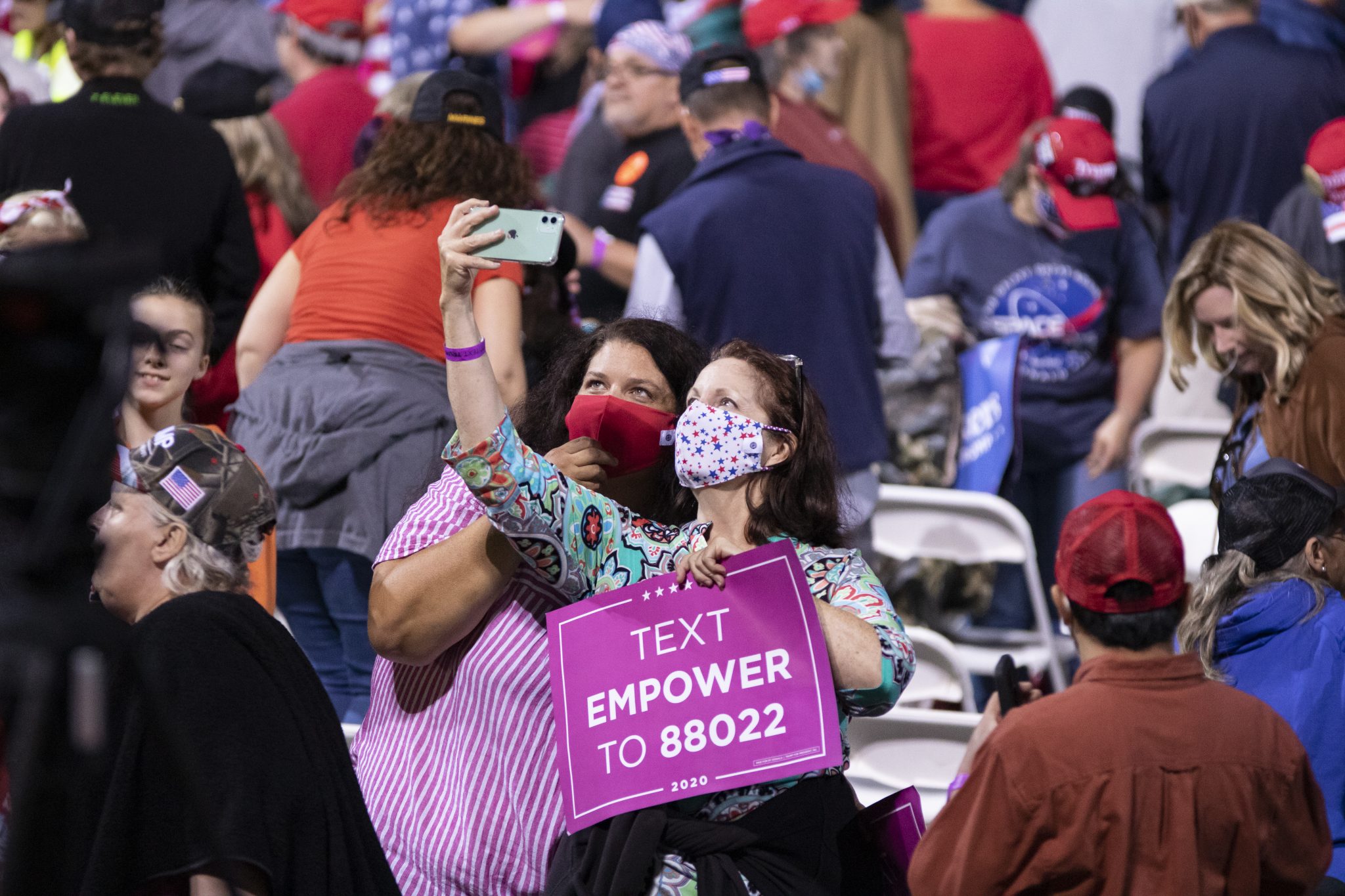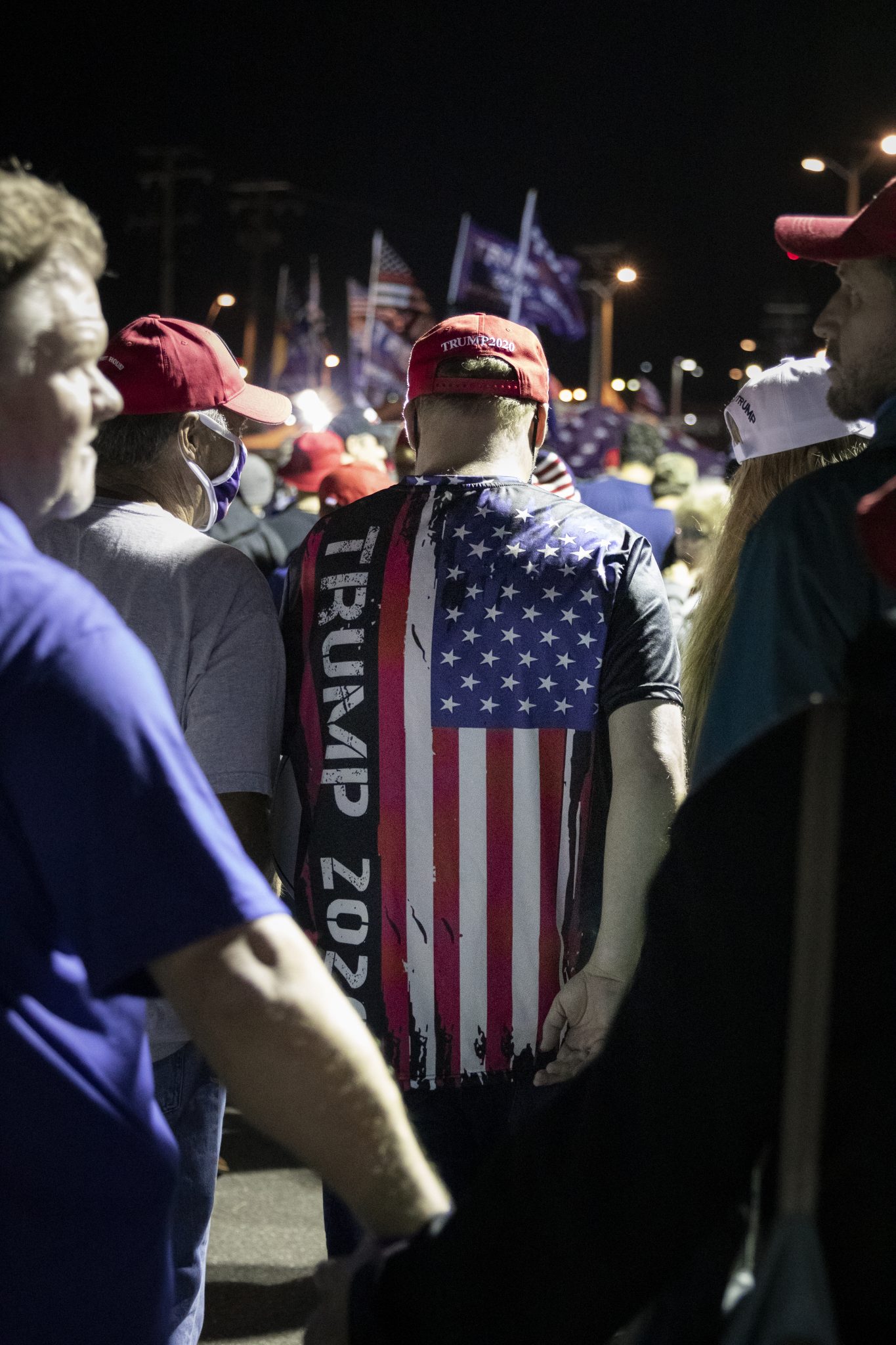 As attendees began to leave the airport, several yelled remarks at the media section, where reporters were gathered to cover the event. "Get a job" and "fake news media" were common refrains.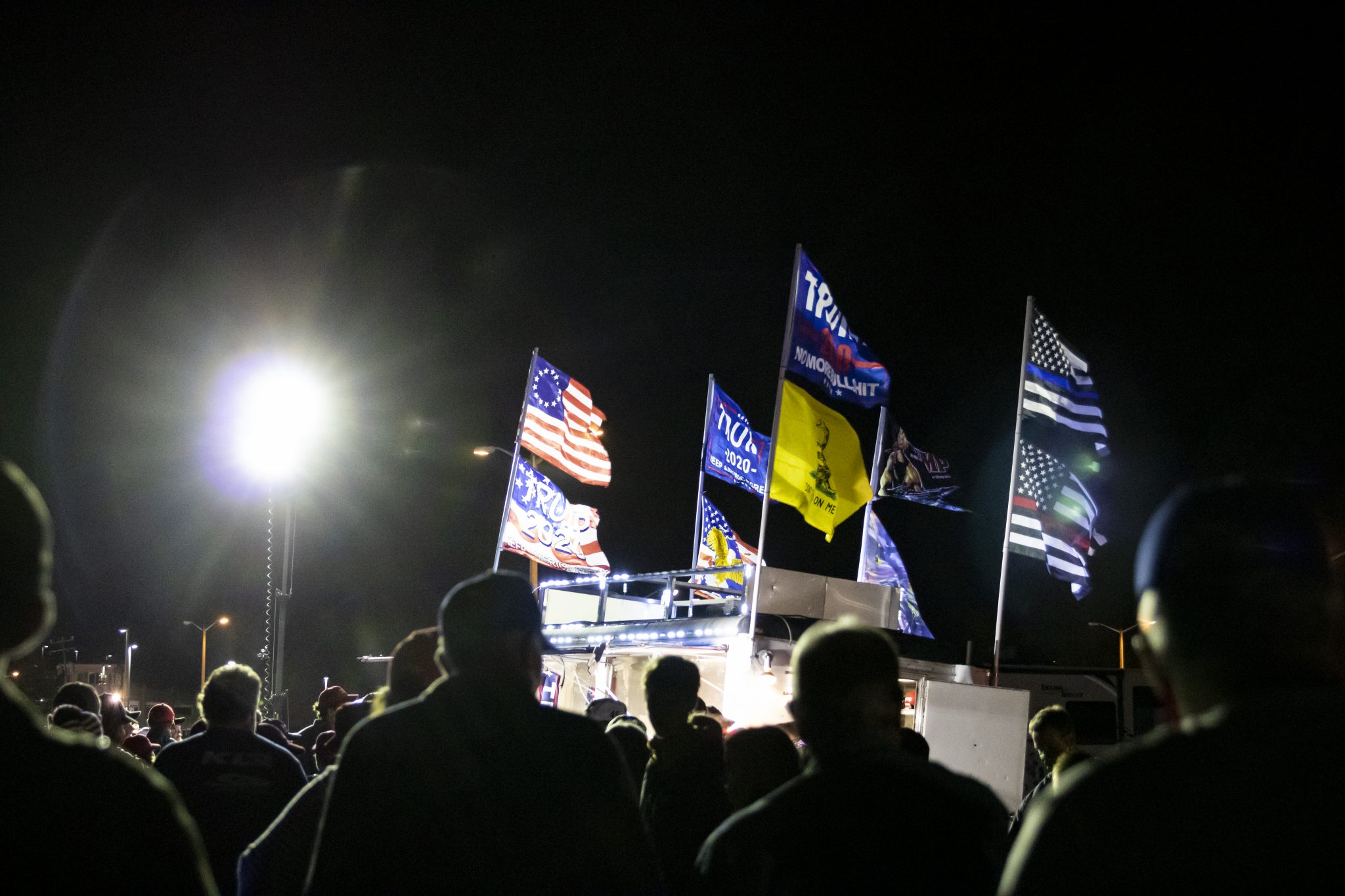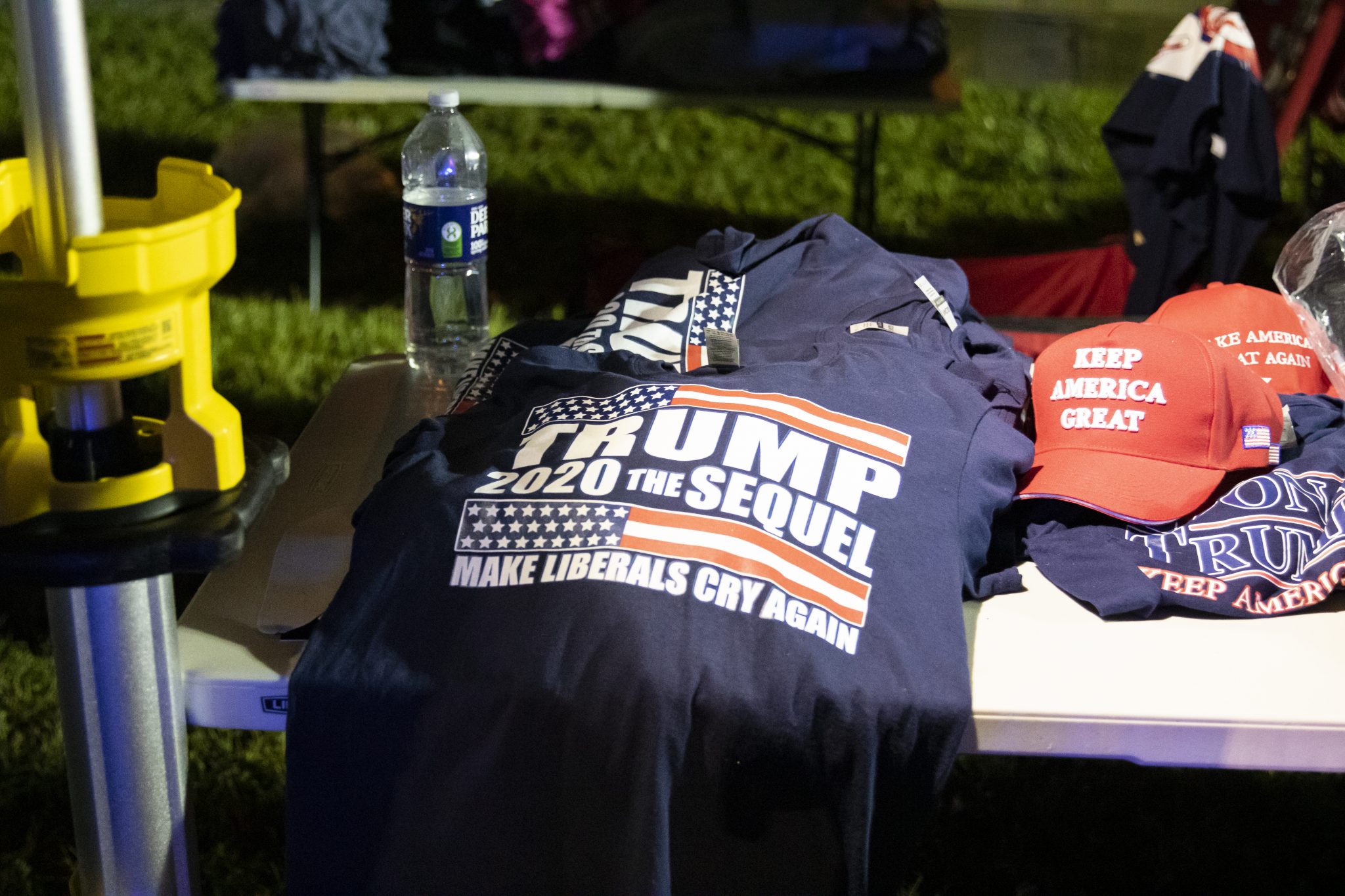 Outside the airport, dozens of tents sold Trump and GOP merchandise. There were a few anti-Trump protestors holding signs, but they were largely ignored by the masses exiting the area. Local news reports confirm that police arrested at least one protestor after an altercation with law enforcement.
As the venue slowly emptied, the several-story-high American flag, hoisted by a crane, began to lower, and a line of cars crept out of the airport parking lot. Yet even as they left, the atmosphere was tense, as election day crept closer in a divided Virginia and a divided America.