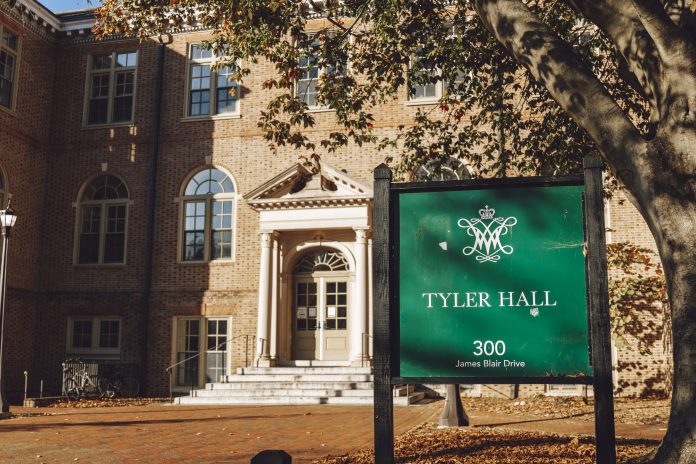 From Feb. 17 to Feb. 19, 2,584 students at the College of William and Mary voted in a Student Assembly referendum that sought to estimate campus support for renaming buildings and spaces commemorating slaveowners, Confederate sympathizers and other public figures with documented legacies of racism.
In the days before the College's Board of Visitors' February session, students mobilized to publicize the results of last week's Naming & Renaming Referendum and tried to convince board members of the importance of changing campus building and space names that are hostile to BIPOC students.
Students answered several questions on the ballot, including one regarding implementing a limit on the number of campus buildings, spaces and awards that can be named after one person. Students also were presented with two quotes containing explicitly racist language, one from Lyon Gardiner Tyler—the namesake of Tyler Hall—as well as one anonymous quote, which SA President Anthony Joseph '21 later revealed was from Thomas Jefferson. Students were also asked if Founding Fathers should be exempted from these rules.
In his email announcing the referendum, SA Elections Commission Chair William Ryu '21 said the results would help inform how SA represents students' views during its conversations with administration regarding naming and renaming. The ability to name or rename structures on campus lies exclusively with the College's BOV.
"The Student Assembly would like to gauge the opinions of the student body as we chart the course to reconciliation and collect proprietary research to best inform the actions of The Naming & Renaming Working Group," Ryu said in a Feb. 17 email. "We seek to understand the balance between glorification and representation."
Feb. 22, Joseph announced the referendum's results in an email to students. A majority of students voted in favor of instituting a cap on the number of awards, spaces and buildings that commemorate any individual, including Founding Fathers. Sixty-three percent of students agreed that Founding Fathers should not be exempt from the College's standard procedures for naming and renaming buildings.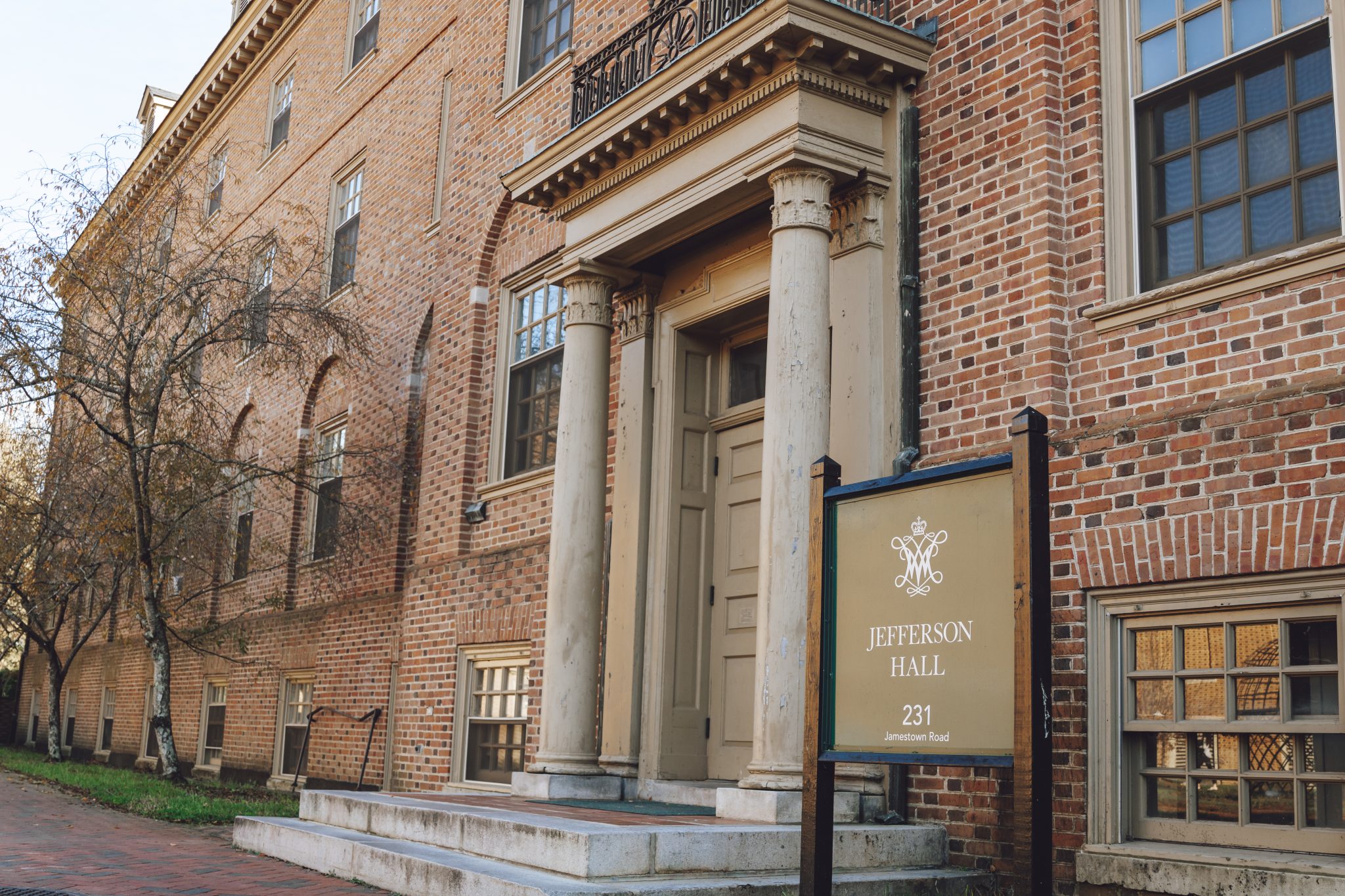 After being presented with additional information about Tyler's legacy—Tyler claimed in public writings that enslavement 'civilized' people of African descent—slightly more than 70% of students said that there should not be, or should probably not be, a space, landmark or department named after him on campus. A similar number of students indicated the same sentiment toward Jefferson.
Earlier this week, SA sent a memo to the BOV, stating that the results of the referendum demonstrated students' dissatisfaction with the College's current naming and renaming principles. After it created a working group designed to develop principles on renaming buildings in June, the College has been slow to move forward with redesignating campus spaces; they have not renamed any campus structures since Trinkle and Maury Halls in September.
Some students have mobilized to put pressure on the BOV before they convene Feb. 25. Salimata Sanfo '22, who led petitions last summer urging the College to rename several buildings, has been prominent in circulating email templates and encouraging students to reach out to BOV members directly.
Feb. 23, multiple Black student organizations—including the Black Student Organization, Xi Lambda Chapter of Zeta Phi Beta Sorority, African Cultural Society, Nu Chi Chapter of Alpha Kappa Alpha Sorority, African American Male Coalition, National Pan-Hellenic Council, Xi Theta Chapter of Kappa Alpha Psi Fraternity and the College's NAACP chapter—published an open letter to Board members demanding their immediate action regarding the referendum results.
Joseph said that he hopes the Board considers these voices as it convenes Thursday.
"I hope the Board considers these recommendations and changes the Principles and the process," Joseph said in a written statement. "Students, especially BIPOC students, have spoken in a profound way. As we attempt to heal our community, their concerns must be elevated. We need to offer seats to people who have historically been barred from the table, and this is how it starts."
This is an evolving story and may be updated. Last updated Feb. 25 at 5:50 pm.