William and Mary (1-2, 1-2) lost 38-10 against No. 1 ranked James Madison (4-0, 2-0) Saturday, Mar. 27 at Zable Stadium. 
The Dukes shot off to a hot start, scoring on their first four possessions of the game. JMU senior quarterback Cole Johnson threw his only touchdown pass of the game early in the first quarter to senior tight end Cheatham Clayton.
After the first possession, the Dukes utilized their talent on the ground, scoring three rushing touchdowns in the first half. They rushed for a total of 240 yards. Their starting running back, senior Percy Agyei-Obese, was out for the game, but freshman Kaelon Black stepped up with 141 yards and a late touchdown in the third quarter.
"Their strength is their run game," Tribe head coach Mike London said. "That's what they do – they wear you out. When you bring an extra defender down, they throw the slant pattern right behind you. They did a great job executing."
Without sophomore starting quarterback Hollis Mathis and freshman running back Malachi Imoh, the Tribe struggled to move the ball on offense. London described Hollis' situation as "touch and go."
"He was unable to throw the ball accurately or with any velocity today, and we just said it's not worth it," London said.
Fifth-year senior Ted Hefter, the team captain, started in place of Hollis, making his first appearance since 2018. Hefter finished 13-for-20 with 128 yards and an interception.
With freshman Imoh suffering a lower-body injury, London explained that he decided to sit Imoh out to protect from further complications. The Tribe also played without running backs junior Owen Wright and sophomore Donavyn Lester as well as wide receivers sophomore Kane Everson and senior Zach Burdick.
The Tribe was also short-handed on defense, missing junior Trey Watkins and sophomore Bronson Yoder.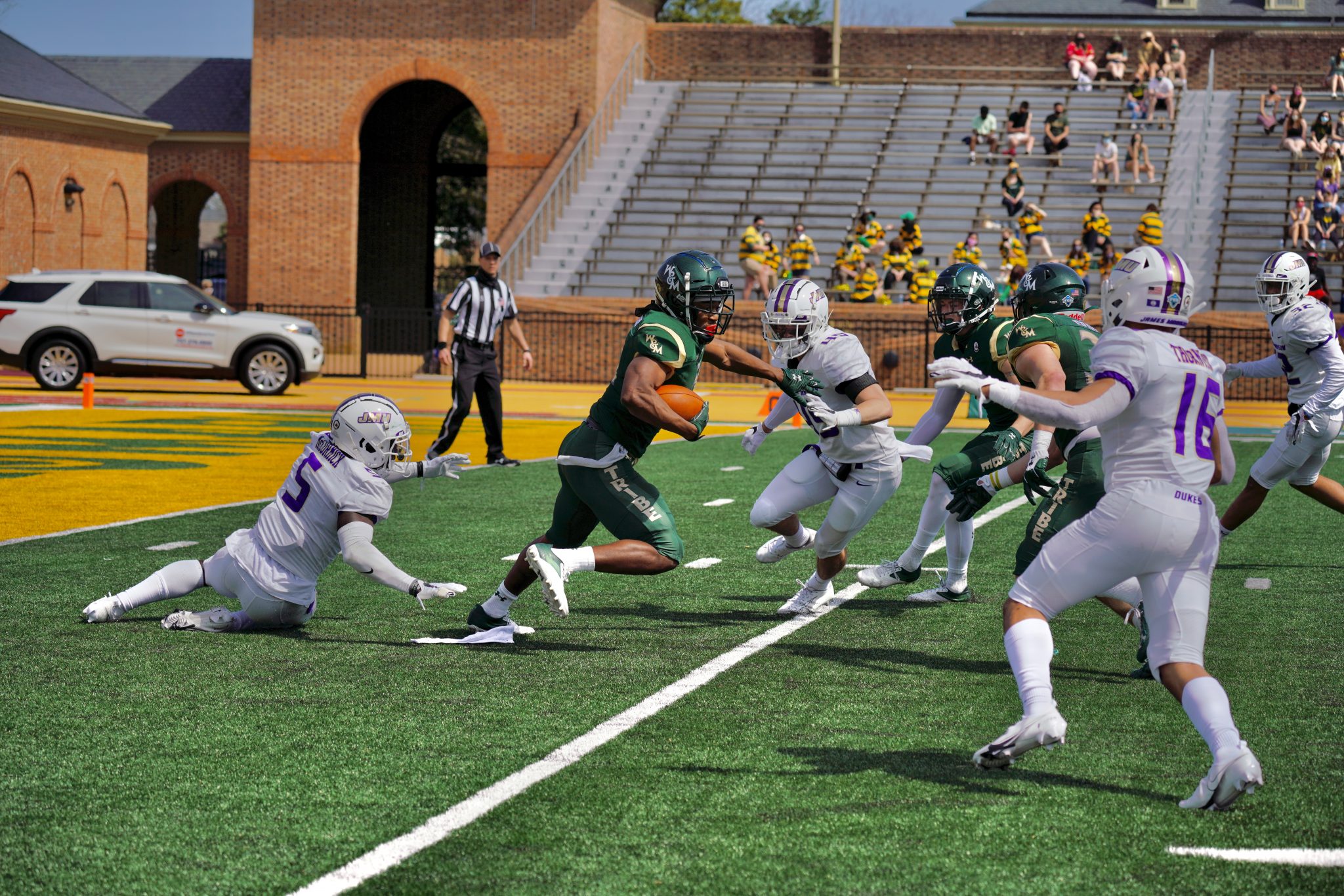 The Tribe will travel to North Carolina next Saturday at 4 p.m. to face Elon in the final game of the season.