Nestled in Midtown Row lies a new smoothie restaraunt for students and visitors alike. The Juicing Life Bar is a new juice bar that offers both blended drinks and cafe options for those on the outskirts of campus.
Juicing Life Bar provides an array of cold-pressed juices, smoothies, smoothie bowls, wellness shots (perfect for when you can feel a cold coming on) and even liquid meals. I was particularly interested in their smoothie collection for a quick pick-me-up and took my roommate with me for the ride.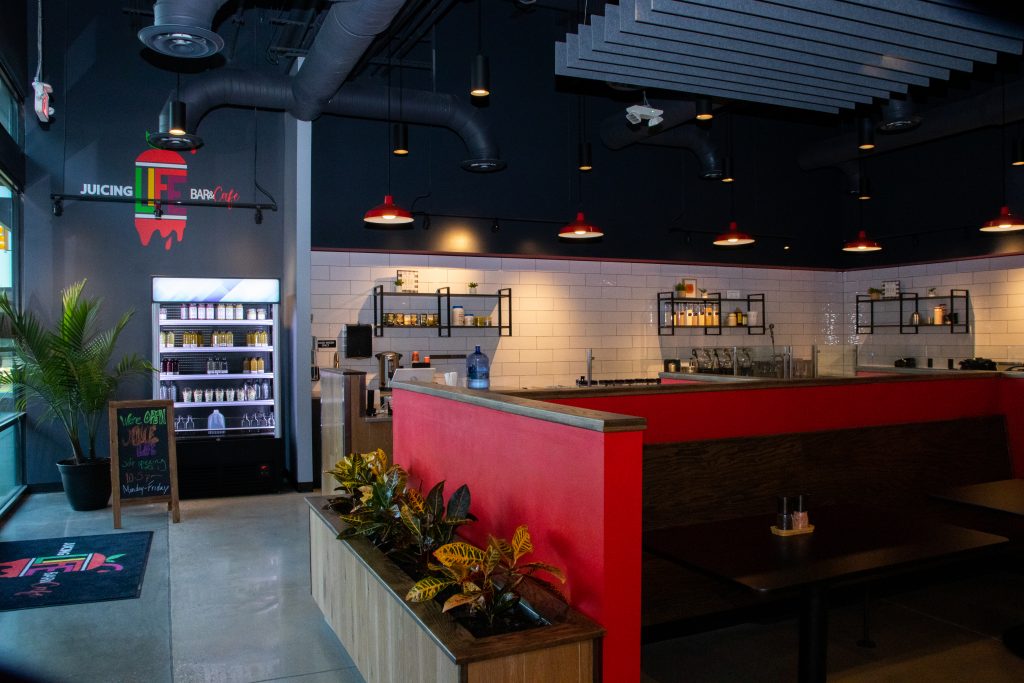 Current Midtown can be quite the hike for students living on campus without a car, reducing the accessibility of the juice bar.
Once inside, you are struck by the fun and cool atmosphere of the cafe. The store's interior is full of fun colors as well as an Instagram-worthy, geometric mural right in front of the door. In my opinion, the music and atmosphere make this juice bar the perfect place for casual studying and light homework. Pair that ambiance with good drinks and a large food selection, and you never have to leave.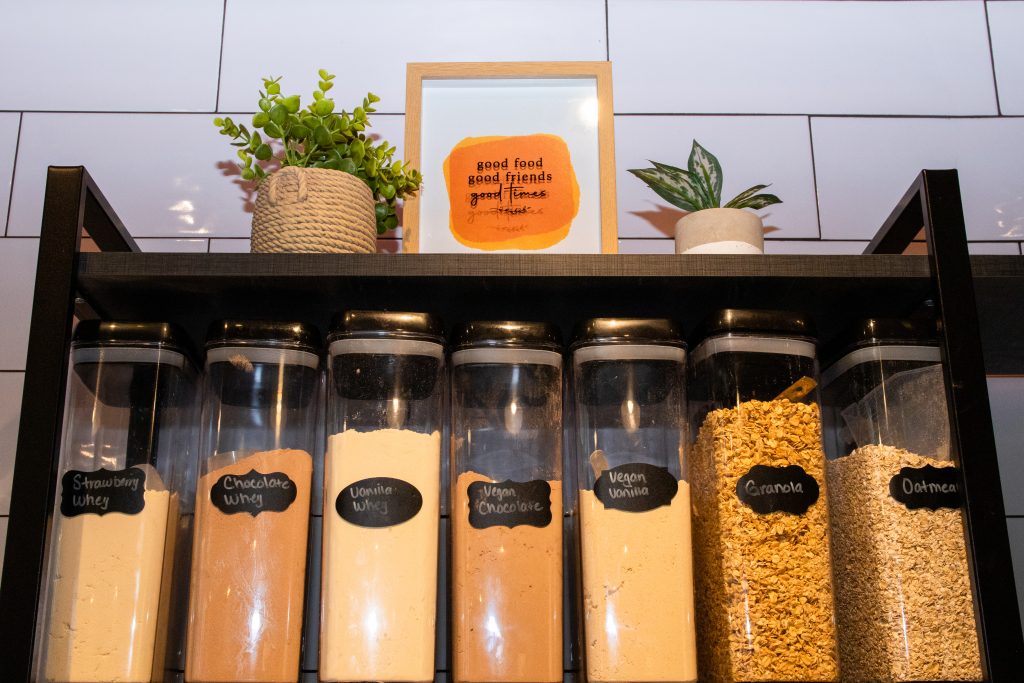 At first, looking at the menu can be pretty daunting since there are two for food and drink, respectively, and an abundance of options. To keep it simple amid so many choices, my roommate and I decided to go for the smoothies. Personally, I like a more simple smoothie, so I opted for the Peach on the Beach smoothie, which consisted of strawberry, banana and peach. My roommate, on the other hand, is a bit more adventurous, so she got the Juicy Dreams smoothie, which consisted of strawberry, banana, pineapple and mango. Altogether, the smoothies were relatively pricey. Nevertheless, we paid and waited for our drinks. They were pretty fast, especially since we were the only customers, so our order was ready in about five minutes.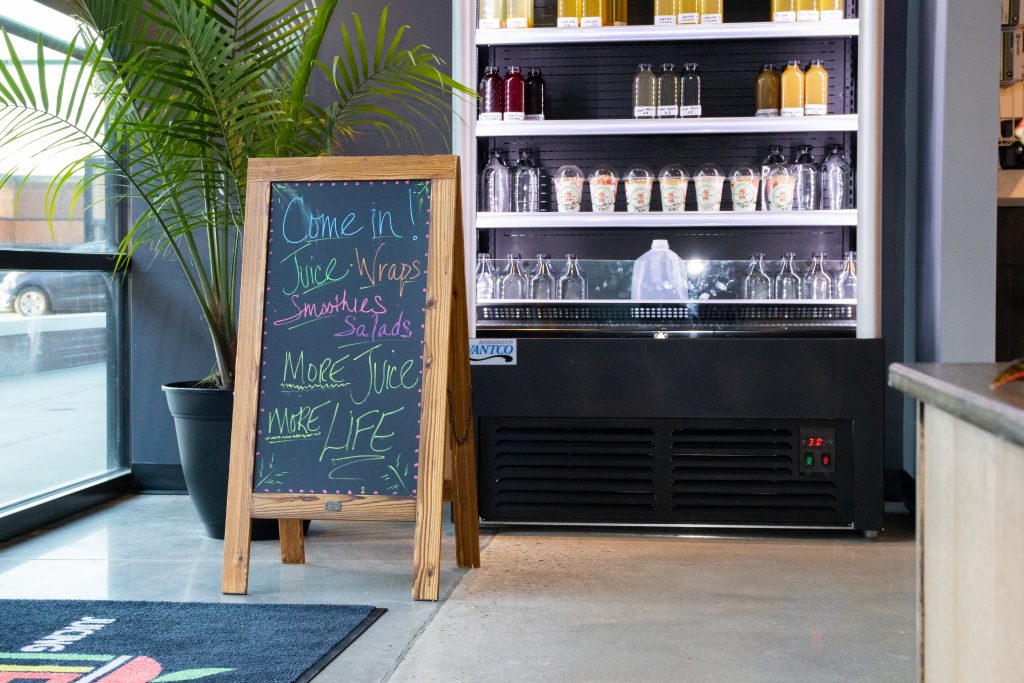 Upon receiving my smoothie, I was slightly impressed with how big the cup was. Some high-end health places usually give smaller portion sizes, but my Peach on the Beach was a pretty good size. It was also a delicious drink too. From the taste of the smoothie (and the fruit bits that were trapped in my straw at times), I could tell that the smoothie was made from real fruit. My drink was a classic smoothie with a twist of peach, and I finished it pretty quickly after I got it. My roommate's drink definitely had more of a tropical feel, and I was surprised by how much you could individually taste each fruit in it. In my opinion, the smoothie tasted good enough to be about nine dollars and is a good option when you have room to splurge a bit.
My overall review of Juicing Life Bar Cafe is a positive one. With its funky and relaxed atmosphere, this place would be the perfect hangout for someone trying to both get some work done and get their vitamin boost. However, this applies most conveniently to those who live in Midtown or near the area or those with a car. Unfortunately, underclassmen may not completely reap the benefits of this new hangout spot. Their various smoothies, juices, smoothie bowls, sandwiches and wraps provide a healthy yet still yummy option. They even have a few vegetarian options, which expands the food choices for non-meat eaters.
Even though it may be relatively pricey, the Juicing Life Bar is a good place to eat on occasion. I would definitely recommend these refreshing smoothies in the summertime heat and humidity. Therefore, I would suggest everyone try Juicing Life Bar at least once, if not to just try it out, then to grab a quick pick-me-up that doubles as one's daily fruit intake. The cafe could act as a great stop in between an outdoor run or a nice place to sit down and relax after a stressful day. So, I give Juicing Life Bar an 8/10, with points deducted for pricing, proximity to campus and a slightly cluttered menu.