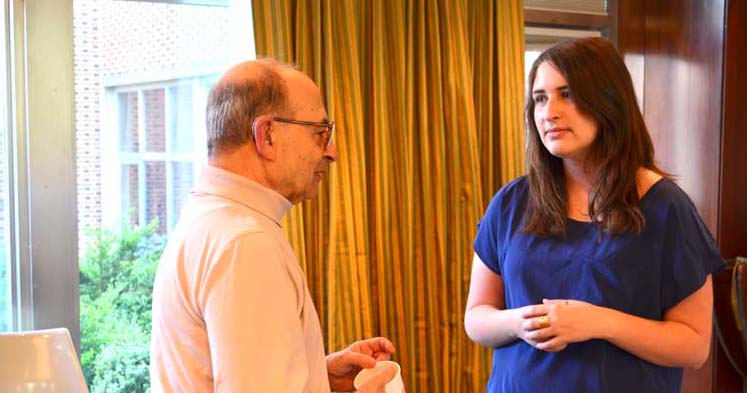 The city of Williamsburg and the College of William and Mary have history together — sometimes the relationship has been tumultuous, while other times, the conversation between the two has grown.
For a group of College students and community members, the conversation continued at the monthly Neighborhood Council meeting early Saturday morning.
Student Assembly Undersecretary of Public Affairs Danielle Waltrip '14 led the program, focusing on the issues of town-gown relations, economic development, off-campus housing and public transportation.
"I think we've made great strides in progressing town-gown relations," Waltrip said. "The Neighborhood Relations Committee has really helped to build that bridge."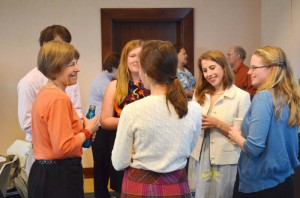 With off-campus housing, many community members and students expressed concerns about remote landlords and unfair pricing practices.
Currently, no department on campus deals specifically with off-campus housing. With a lack of information for students, many felt that students were being charged high prices for low-quality housing and that students did not realize what resources were available to them.
"When I was conducting my own housing search, I noticed a lot of price-gouging for low-quality housing," Waltrip said. "But the city will enforce code for the students."
Community members also expressed that one of their greatest connections with students is through housing. Flora Adams, a resident of Williamsburg, emphasized that town-gown relations were getting better but could always grow.
"I don't think that students think that residents hate them anymore," Adams said. "In the past, relations had been poisonous. I definitely feel that there's more respect now. I'd just like students to come to talk to us more. We can help them with landlord problems."
As relations have improved, many feel that a better understanding of housing in Williamsburg would benefit both sides. Some suggested the creation of a website forum for off-campus housing; others felt that pamphlets and guides to housing would help.
"I think that lack of access to information is what hurts students most," Stacey LaRiviere '14 said.
Waltrip also explained that volunteer service has helped to better relations between the College and the community.
"A bulk of the progress has been with volunteering," Waltrip said. "There's been a more recent emphasis on local engagement with [the Office of Community Engagement and Scholarship's] new focus on service in Williamsburg. Students are not just citizens of the College — they're citizens of Williamsburg."
With the growth of the College, the need for more off-campus housing and more College-friendly businesses has also increased.
"Focusing on new developments that are possibly mixed-use developments like Tribe Square help to solve housing," Waltrip said.
The meeting also focused on transportation in the community. Waltrip explained how the new trolley system has improved public transportation around the College but emphasized the importance of promoting greater use of the bike routes in the area. She stressed the benefits of the eco-friendly transportation for both community members who live around the area and students who live off campus.
Students and community members discussed these topics during the meeting, hoping to learn the perspectives of the other side.
For some community members, their connection with students was subtler than the issues surrounding off-campus housing. Don Hess, a resident of Port Anne, described how the sidewalks near his house are being worn out due to the high traffic of student runners who often jog through Port Anne.
"We love to have them wear out the sidewalks," Hess said. "My advice to students in getting to learn the community is that they ought to run the community."
Williamsburg City Council candidate Ginger Crapse '88 also spoke at the meeting about her campaign, citing the importance of the Williamsburg community as the College grows in size.
"We need to work more closely with the William and Mary community to help with off-campus housing," Crapse said.
The council will not hold a monthly meeting in May due to the 150th anniversary of the Battle of Williamsburg. The next meeting will be held in June with a presentation by Dan Clayton about infrastructure issues in the city.