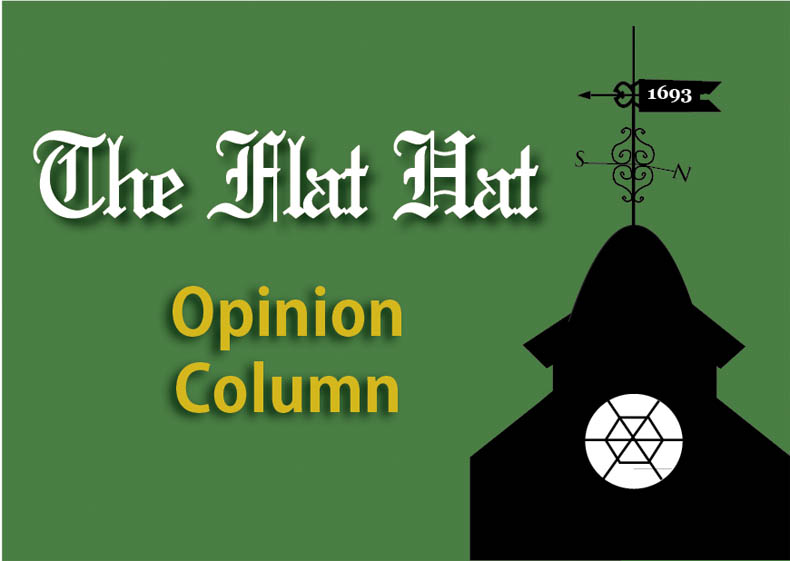 Welcome to the College of William and Mary! Less than a mile away you'll find a jail that once held Blackbeard's pirates. You'll find that the man who works breakfast on weekends at the Commons Dining Hall loves the Redskins. After hosing down in your hall bathroom, you'll realize Mom and Dad had the right idea about those flip-flops for the shower.
I bet the viewbook didn't mention any of that. And while I'm sure your tour was stellar, I doubt you heard about the daunting task of acclimating to the bricks. Don't take those bricks lightly — orientation 2011 saw at least three unlucky freshmen on crutches.
As you and the rest of the Class of 2016 cross through the Sir Christopher Wren Building on August 29, you will already know a lot about the College. The real task, however, is to learn what the official record doesn't tell you.
I'm not just talking about the shortest way from the Wren Building to Morton Hall (there isn't one). There's much more to college than knowing what a four-in-the-morning-fire-alarm-how-dare-you-burn-your-popcorn-routine feels like (cold and unpleasant, much like that bag of popcorn will be once you return to it).
Your willingness to become a part of the College will make or break your freshman year.
Whether you become the guy who wears lounge pants every day just because he can or the next standout on the fencing club doesn't much matter. The idea isn't to fill a role or to become a stereotype to gain notoriety. Use what makes you unique to make this college a better place.
The Office of Undergraduate Admissions saw a reason to admit you — they swear no one got in on sympathy alone. No matter what that reason is, we all eagerly await the impact you'll leave on our community.
I encourage you all to find your niche and become a destination. Just like the Redskins fan at the Commons Dining Hall or the lounge-pants guy, be someone that people want to be around. Don't be fake about it, don't push the issue, but be engaged and receptive to adventure.
The College is nothing but abnormal. From pirates to fencing, from Wren Tens to scary experiments in the ISC (the Integrated Scare Center), we have it all. Become another facet of our abnormality. Take a risk.
That's all well and good, a lot like all of the advice you'll be receiving in these first few weeks. Teachers will point out that it's pertinent to attend more than five classes all semester. Upperclassmen will show you the unwritten rules, and your phone calls home will be full of stories.
But the problem is that no one ever lays out how to find this advice. No one ever shows you exactly how to learn all of these nifty factoids. Luckily, I still have a third of a column to go.
Option number one: You'll need a large hood, or a newspaper with holes for your eyes. Go to the Sadler Center Terrace and scope out a student who looks busy (shouldn't be hard, since that's everyone). Now, sit near enough to listen to his conversation. If he moves, you do too. You've seen it on television — this is a stake out. This will enable you to learn stealthily all about this whole college deal.
Option number two: Materials include an inauspicious van, duct tape and some help from your OAs. Go to a sporting event, kidnap the Griffin, and take him back to your dorm. Interrogate him about the ins and outs of this school. He's friendly. I'm sure he'll talk.
Option number three (the best one): This plan requires only yourself. Shouldn't be hard to find. Here's the doozy — be yourself. You belong here, and you're on your way to leaving your legacy here.
Whatever happens this year, you have one task. Explore. Find out what this College means to you. If you don't, you'll never understand what Tribe Pride is all about.
Email Chris Weber at cmweber@email.wm.edu.