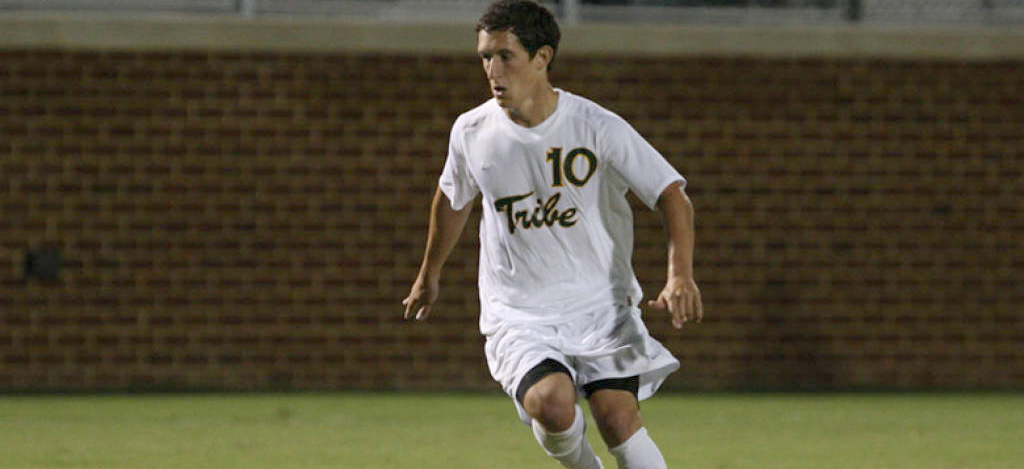 Fresh off of a critical win at No. 8 Old Dominion, William and Mary traveled to Harrisonburg  Wednesday night for a late season test against James Madison. where James Madison handed them a shutout and a 1-0 loss. The Tribe, (3-10-3, 1-5-2  CAA) lost its chance to pick up a second consecutive win,  falling 1-0 at the hands of JMU's formidable defense.
"We got a bit of a slow start, and we were not particularly sharp early on, and that cost us a little bit… we didn't get enough pressure early on," head coach Chris Norris said.
The Tribe created an early scoring chance when sophomore back Zachary Montebell fired a shot in the 14th minute. The strike sailed above the net, one of many missed offensive opportunities for the College.
The Tribe suffered a rare defensive miscue in the 27th minute when JMU's Karel Manrau corralled a rebound to the right of the goal and fired a shot past sophomore goalkeeper Alex Harrington to give the hosts a 1-0 lead and control of the match.
The Tribe nearly tied the game minutes later when junior midfielder Chris Perez crossed the ball to Montebell, whose on-target shot attempt was saved by JMU's Kyle Morton. The Tribe struggled offensively at times in the first 45 minutes and entered halftime trailing by a goal and in need of a momentum shift.
However, the Tribe found a spark in the second half, however, firing nine shots in the period, with five coming in the first 10 minutes. In particular, junior defender Will Smith's strike from six yards out nearly found the net, but Morton swooped in to log a save and preserve JMU's lead. The Tribe had a number of chances, but each seemed to fall the wrong way.
"We just couldn't quite get the goal. There were a couple of unlucky bounces," Norris said.
Both teams played strong defense throughout the match. The Tribe's steady back line conceded only five shots to the Dukes in the second half, and only one corner kick. Despite allowing a score, Harrington was solid in goal, logging four saves to keep the Tribe within striking distance.
Nevertheless, JMU's defense was more impressive, undoubtedly bolstered by a terrific performance from their freshman goalie, Morton, who stopped five shots on goal to shut out the College in an intense second half.
Ultimately, the Tribe failed to equalize the score, sending them home from Harrisonburg with another loss. However, Norris kept the result in perspective and gave credit to JMU for playing a strong match.
"It's always disappointing to lose. Certainly we were hoping to come off the win last week and build a little momentum … but in our league there are no easy games. Madison has a good team and a good program. They have a tradition of being very tough to beat at home, so we knew it was going to be a difficult game," Norris said .