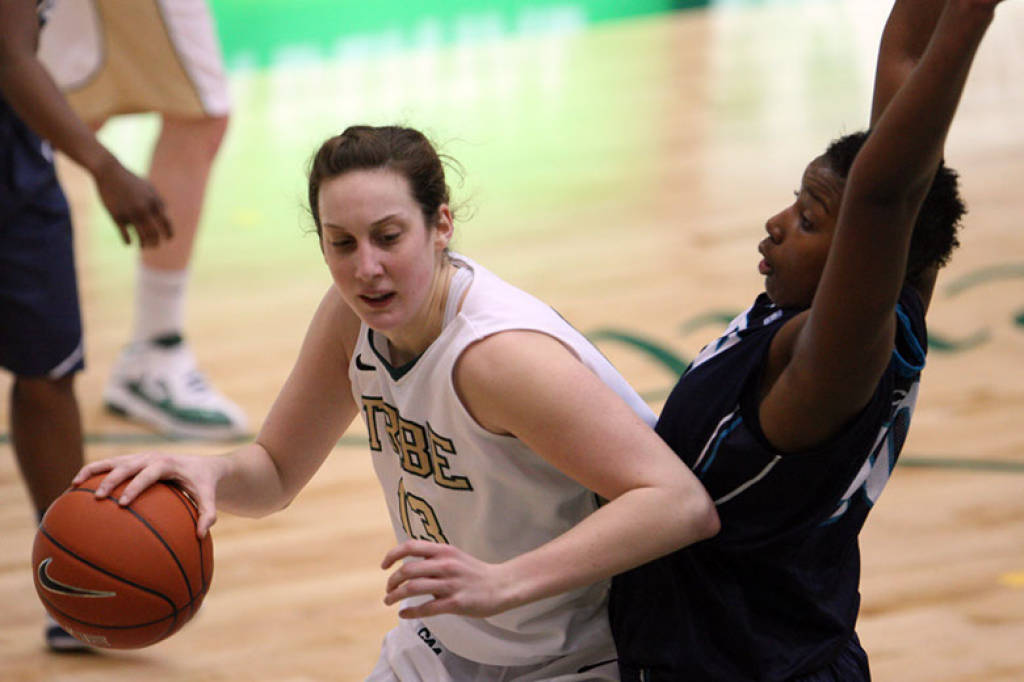 Sloppy fouls, excessive turnovers, and lots of miscommunication are all indicative of early season nervousness. That was the case Friday night as William and Mary dropped the season opener to visiting Eastern Carolina at Kaplan Arena.
The College committed 32 turnovers while shooting 39 percent from the field as Eastern Carolina grabbed the 68-62 victory.
Eastern Carolina's high pressure throughout the game caused problems for the College's (0-1) backcourt. Despite 24 points and 21 rebounds from senior forward Emily Correal, the Tribe couldn't find steady production from the rest of the lineup.  While sophomore guard Kyla Kersetter stood out, with 10 points and four rebounds, the College seldom settled for clean shots, netting just four three-point shots from 19 attempts.
Down six heading into the half, the Tribe turned in a much stronger second half. The charge, led by sophomore forward Jazmen Boone, saw the College cut the Pirate's lead down to as little as three. After a basket, Boone committed an unnecessary foul, her fifth foul. Boone would bow out with 14 points, shooting 5-5 from the field.
William and Mary will look for the first win of the season as it takes on Pittsburgh Sunday.