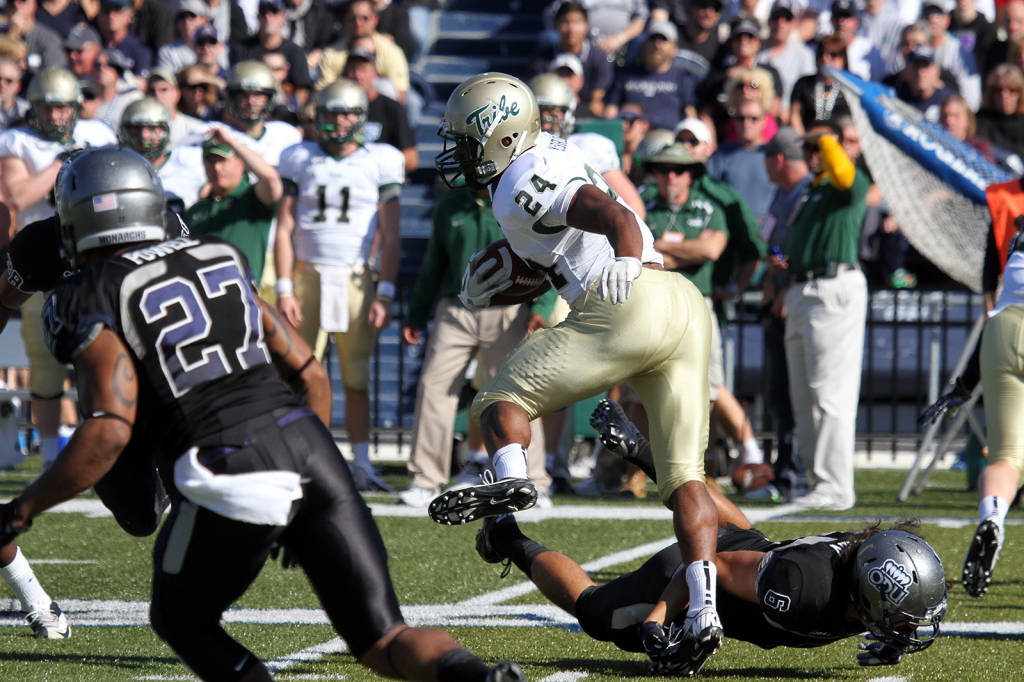 With a losing record and no chance at a playoff berth, William and Mary had little to play for Saturday as No. 20 Richmond visited Williamsburg. Instead, the Tribe took the field for the chance to better an already lost season, retain the Commonwealth Cup, and send off the seniors with a win.
Instead, the College (2-9, 1-7 Colonial Athletic Association) fell in an early hole and Richmond held on for the victory. The Spiders (8-3, 6-2 CAA) now will look for a berth in the FCS playoffs.
A game fraught with untimely turnovers and missed opportunities appropriately matched the College's season. The offense failed to convert a fourth-and-goal from a half-yard out, halting a scoring chance.
Special teams were no more efficient. With 9 minutes, 43 seconds to play in the second quarter, the Spiders forced a Tribe punt from within its own end zone.
Junior punter Drake Kuhn dropped the snap, and Richmond fell on the loose ball in the end zone for an early 14-0 lead. Turnovers proved deadly, as the special teams unit gave up two on the day.
Ultimately, the game came down to one final drive in which the College needed to move a little over 50 yards in less than a minute. Similar to other game-ending drives, receivers could not get out of bounds and Graham threw an interception.
With the close of the 2012 campaign, head coach Jimmie Laycock will return to the drawing board and attempt to turn things around next season.
Check flathatnews.com for full analysis and game story tomorrow.