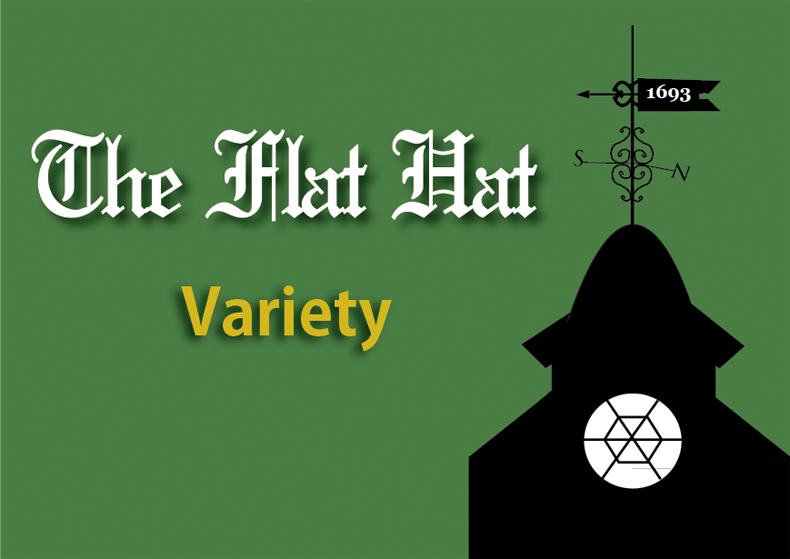 Freshman seminars allow students to learn about a topic that they never may have a chance to study again in depth. But once these courses are completed, the joy of taking a unique class is often forgotten amidst the rush of graduation and major requirements. However, there are still several classes that allow students to enjoy the creativity of freshman seminars but in a more evolved context. Whether exploring an unfamiliar subject or studying a common topic through a new lens, some classes provide major and non-majors with a refreshing dose of unique thought.
Professor Nancy Gray's Rhymes with Witch: Sexual Politics and Contemporary Culture is unique in more ways than just its intriguing title. According to the syllabus, the course analyzes the way race, sex, gender and sexuality influence identity and politics. The course description includes the daring question, "What happens when we refuse to play by the rules?"
"This course mixes the study of contemporary culture, history, theory and literature," Gray said. "I start with a document from the 15th century— Malleus Maleficarum, or the witches's hammer, which was used to identify and persecute witches. We then analyze how those concepts reached the 20th century and were resisted through social movements. Afterwards, we move quickly to what is happening now."
Gray has taught the course since 2003, and each year the course changes slightly as pop culture and politics create new sources from which to learn. The course counts both for the humanities and social science portions of the women's studies major, although according to Gray, many non-majors choose to take the course. Regardless of whether students go on to apply their knowledge to other women's studies classes, Gray hopes students will emerge with greater historical knowledge and analytical skill.
"I'd like students to be able to think critically about what's happening right now and what needs to happen in terms of social change," Gray said. "Whatever their participation or stance might be, I'd like it to be informed by what we've been studying."
Many of the classes that are considered off the beaten track have a strong emphasis on pop culture, allowing students to relate to their own experiences while seeing familiar icons in a new light. Another course, taught by professor Thomas Payne, is titled Beatles Music: Every Sound There Is and covers exactly what it claims — The Beatles.
"It's a class that emphasizes the music," Payne said. "You could teach a class about The Beatles in almost every department here, but they were primarily musicians and there are messages beyond their words. Music is a type of dialogue, discourse and manner of presenting ideas in an abstract way. The sounds work and communicate with us."
This is the fourth time that Payne has taught the course, although the first three times the course was a freshman seminar.  Payne has adapted the course to emphasize song structure, so a basic knowledge of musical notation is helpful. However, not all participants are music majors, nor are they all Beatles fanatics (just some, according to Payne). Regardless, all students can benefit from learning of The Beatles's impact on music and society.
"Most important is not that they did unusual things first, but that they had a particular type of reputation which allowed them a huge audience," Payne said. "People listened to what they did no matter what it was. So we inevitably go through the chronological process in which The Beatles both influenced and reflected society, whether political, cultural, fashion or use of drugs."
Payne describes how the intricacies of the songs reveal the power of new sounds and musical experimentation.
"I am most interested in not just the form of song, but down to the way they create particularly interesting new type of sounds," Payne said. "We look at how the music works within our own cultural sense about how songs are structured, and then how [The Beatles] went along with or challenged these conventions."
While most students know of The Beatles in some way, professor Erin Minear teaches a course on a subject more students may be familiar with: children's literature. The course, Children's Fantasy Literature, takes beloved classics and puts them under an analytical lens.
"I find the material really fun; and it can be nice to do something quite different from my usual work on Shakespeare and the English Renaissance," Minear said. "I think students are attracted to the class because many of the books are old favorites that they'd like to re-read in a classroom setting."
This course was also offered as a freshman seminar in previous years, but it is currently aimed mostly at non-majors. Minear said the course may be offered in the future for English majors and will incorporate even more theoretical texts. Regardless, the course still provides insight onto the complicated relationship between the author and audience.
"Also, I think that looking closely at seemingly 'simple' texts can give students an important sense of how complicated and even problematic any piece of writing can become," Minear said. "Even if an author has a simple and obvious 'message' to deliver to a child reader, the message can be complicated by the polysemous nature of language and story, and by the individual approach of each reader."
What makes these courses unique is that they take familiar aspects of society and invite new methods of analysis. Freshman seminars are not the only opportunities for students to take courses that are off the beaten path. Stepping out of the academic comfort zone invites a new appreciation for learning and encourages students to question seemingly familiar topics.