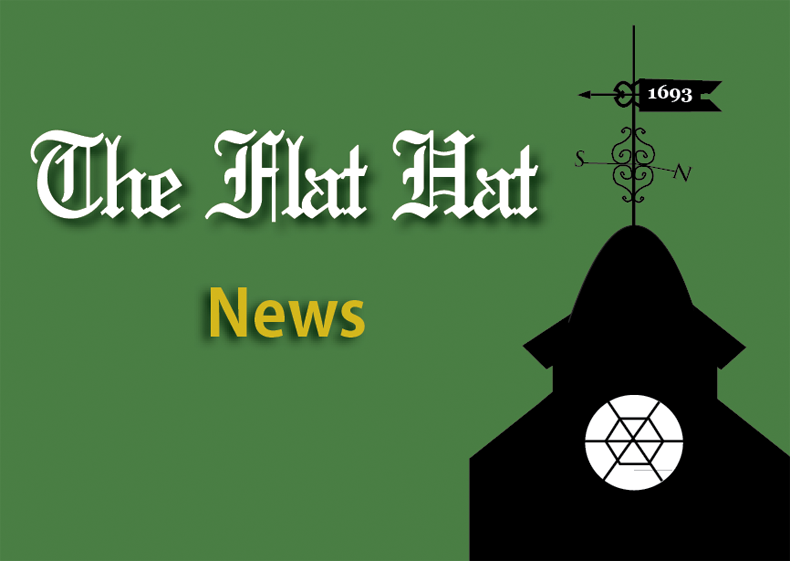 Troy Pelish '15 died of an apparent suicide over the weekend.
Police received a call at 4:23 p.m. Sunday by a College of William and Mary student who found Pelish's body in Fauquier Hall. Although medical examiners have not confirmed the cause of death, investigators at the scene believe the evidence points to an apparent suicide.
Pelish was a second-semester freshman studying chemistry at the College. If the cause of death was suicide, it would be the fourth suicide at the College in the last two years.
Vice President for Student Affairs Ginger Ambler '88 Ph.D. '06 released the information to the College community Sunday afternoon.
"A freshman from Vinton, Virginia, Troy was a 2011 graduate from William Byrd High School where he was an excellent student, having earned national recognition for his performance on the National German and Latin Exams," Ambler said in an email.
The College community was notified of Pelish's death Sunday once the family was contacted. Funeral arrangements for Pelish have not yet been announced.
"Anytime we have a tragedy, such as a student death, we want to provide the community with accurate information as soon as possible," Director of University Relations Brian Whitson said. "This is a close-knit community and rumors spread fast, so once we notify the family, we work to get a message out to provide the campus with as much information as soon as possible."
The Counseling Center will be available by appointment for any student in need. The Office of the Dean of Students is currently working with students and faculty to make any necessary academic accommodations for those close to Pelish.
"We want students to feel comfortable — it's okay to grieve; it's natural to feel upset," Dean of Students Patricia Volp said. "We're trying to deal with this in waves. There are some people who need to articulate their grief or their sadness. They can do it with friends or at the Counseling Center. … The next ripple is the people for which this event triggers some kind of concern — they'll have more difficulty coping. They might want to have one-on-one time with a counselor."
According to the Centers for Disease Control and Prevention, suicide was the third leading cause of death in Virginia for 15 to 24 year olds, with 203 incidents from 2008 to 2009.
The national average for suicide rates per 100,000 people increased from 2.7 in 1950 to a peak of 13.2 in 1990, but has decreased slowly since then.
Administrators and faculty at the College continue to work on improving current resources for students.
"We need to reduce the risk," Volp said. "A lot of that means helping to teach students the skills to be able to deal with difficulty and challenges in life. I think if we can help friends, faculty, advisors, resident advisors, and students who are in leadership positions to identify and refer [individuals] when they see things that are of concern, we might be able to do more interventions beforehand."
Organizations on campus, such as Health Outreach Peer Educators, offer various educational resources for students. The president of HOPE, Jonathan Marlton '13, and other members of HOPE present an Extended Orientation program aimed at mental health.
"The College has and continues to offer programming around reducing the risk of suicide," Marlton said. "In addition, there is a planned launch of an online program, At-Risk, that helps teach students to look for suicidal behavior and give them confidence to address it."
The online program, At-Risk, is currently used by members of the faculty to learn signs of suicidal behavior and the proper methods to handle those situations on campus.
With a grant from the McGlade family, the College plans to purchase the same program, At-Risk, to educate student leaders on the available resources and methods for suicide prevention. The College hopes to offer the program by March of this year.
"Sometimes you don't know how to say 'I'm concerned with you,' so we're going to learn how to teach that with the At-Risk program," Volp said.
The Counseling Center, the Dean of Students office, the Student Health Center and College clergy members will be available to students for appointments throughout the week.
News Editor Katherine Chiglinsky contributed to this report.