Seven innings of shutout ball from junior starting pitched Brett Koehler led the way as William and Mary opened its 2012 season with a 2-1 win over Rhode Island at home Friday.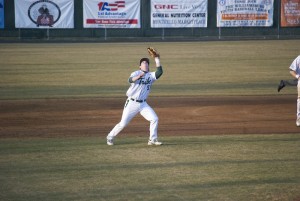 An RBI double from freshman DH Michael Katz put the College ahead 1-0 in the fourth and senior catcher Chris Forsten's sixth-inning sac fly proved to be the difference after the Tribe survived a bases-loaded, one-out scare in the ninth to secure the victory.
"This is why we play, try to play to win," head coach Frank Leoni said. "Getting that first win under our belt, getting some confidence."
Koehler and his Rams counterpart, Chris Pickering, went pitch-for-pitch through the first three innings, neither allowing a run.
"Brett's been awfully good for us, that's why we put him in that role as the Friday guy," Leoni said. "We knew he's the kind of guy that can give us quality starts like that. He did a great job locating, he was up at times early but maybe that was first game jitters. He did a nice job commanding."
But the game turned in the fourth.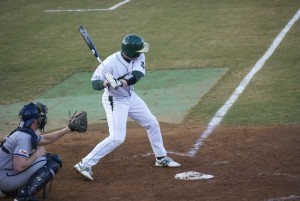 Junior center fielder Ryan Brown opened the top half with an impressive over-the-shoulder catch on a ball hit over his head to deep center. Then, after Koehler froze URI DH Pat Quinn for the second out, freshman right fielder Josh Smith made an even better play on a low fly ball hit to shallow right, sprinting in towards the line and coming up with the sliding grab for out number three.
Defense turned into offense in the bottom of the fourth when sophomore third baseman Ryan Lindemuth led off with a single to left. Katz then drove Pickering's 0-1 offering into the right/center gap. Lindemuth came around to score from first as the ball rolled to the wall and Katz coasted to second with a stand-up double, giving the College a 1-0 lead.
"We have a lot of confidence in Mike," Leoni said. "He was a big recruit for us. He's a born middle-of-the-order guy and he's going to make some mistakes throughout the year as a freshman but he's a good, pure hitter."
Two innings later, the College's bats would come alive again. Senior first baseman Tadd Bower led off the bottom of the sixth with a double to center and then moved over to third on a wild pitch. After Lindemuth fouled out and Katz drew the first of his two walks, Forsten flew out to deep right, driving in Bower for the Tribe's second run and knocking Pickering out of the game.
On the night, Katz went 1-2 with two walks and an RBI while Bower went 2-4 with a run.
Katz attributed his preparedness for the college level to work in the off season.
"We did a lot in the fall. Our pitching staff's as good as any school out there so I was prepared for most of it," he said. "I was just seeing the ball well."
Senior pitcher Matt Davenport would take over for Koehler — who allowed just one hit and two walks while striking out five in seven scoreless innings — to throw a 1-2-3 eighth. But the Rams wouldn't go down easily in the ninth.
Junior pitcher John Farrell came out to close the ninth — Koehler's job for most of last season — and quickly found himself in some trouble. With one out, URI shortstop Mike LeBel slapped a single to left and Quinn followed with a walk. Pinch hitter Joe Landi then laid a bunt down the third base line, but Farrell — trying to make the play — ran into Lindemuth as he picked up the ball, knocking the third baseman to the ground and allowing Landi to reach first while LeBel and Quinn advanced. But Farrell recovered, getting left fielder Kevin Steinhouse — who couldn't hold up on the 1-2 pitch — to strike out swinging. URI wasn't done, though, as third baseman Dan Haverstick drew a five-pitch walk to make it a 2-1 game. Finally, catcher Milan Adams grounded to junior shortstop Ryan Williams, who flipped to second baseman Kevin Nutter for the final out.
"It was pretty nerve racking," Koehler said of how he felt watching the game nearly slip away. "I closed last year and I was thinking to myself, 'Man, I can't believe I was able to pitch in these situations.' My heart was beating a mile a minute but Farrell's a great closer, he fits that role perfectly."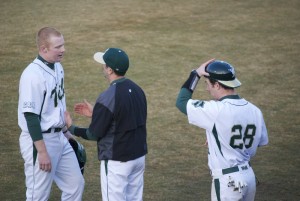 Leoni said he actually saw the near-collapse as something the team could build on.
"I do think there's a lot of positive you take out of a sloppy ending like that," he said. "It puts you in a situation where you're forced into pressure and you're forced into those tight situations early and we came out of it. Hopefully we'll just build on top of this."
The two teams will finish the three-game set Saturday with a double-header beginning at noon.