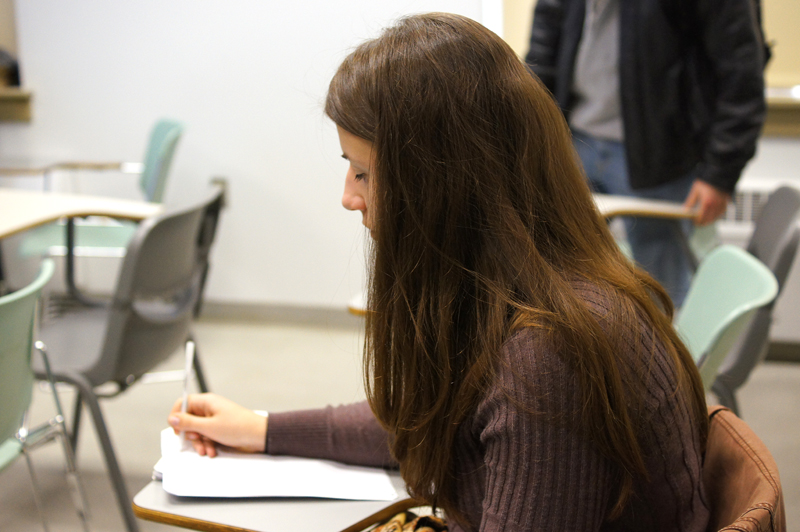 As though course loads for pre-med students were not heavy enough, the Medical College Admission Test will soon be revamped to include sections in the social sciences.
The Association of American Medical Colleges, the organization responsible for oversight of the MCAT, recently announced the first changes to the exam since 1991. In the redesigned MCAT, the writing section will be discarded and replaced by three new sections covering behavioral science, critical analysis and reasoning and biochemistry, and with these a new host of undergraduate course requirements.
"Being a good doctor is about more than scientific knowledge," AAMC president and CEO Darrell Kirch said in a press release. "It also requires an understanding of people. By balancing the MCAT exam's focus on the natural sciences with a new section on the psychological, social and biological foundations of behavior, the new exam will better prepare students to build strong knowledge of the socio-cultural and behavioral determinants of health."
Although the new MCAT won't be implemented until 2015, current undergraduate freshmen and sophomores will likely face the new course requirements. While requirements vary, most medical schools mandate a full year each of biology, chemistry, organic chemistry and physics, with many schools recommending additional courses in calculus and English.
"They make a ton of sense," adjunct assistant professor of biology Beverly Sher, who serves as the health professions advisor at the College of William and Mary, said of the changes. "What they're trying to do is give students the fundamental understanding that they'll need to deal with the fact that a lot of health conditions are socioeconomic and cultural."
The addition of a biochemistry section should not be surprising, according to Sher.
"In terms of adding biochemistry- that one is sort of obvious — we've been telling students to take biochem," she said.
Sher posited that the implications of the revised MCATs may be overblown, and said that the prospect of adding even more courses to the track should not deter prospective pre-med students.
The new behavioral science section will be based on concepts in psychology and sociology, meaning that pre-med students at the College would have to add PSYC 202 (Introduction to Psychology as a Social Science) and SOCL 250 (Principles of Sociology) to their schedules. The material for the critical analysis section will be drawn from a number of disciplines within the humanities, including ethics and philosophy.
"It looks like there's a whole lot more to take, but it actually isn't going to be that big a deal because most pre-meds already take biochemistry," Sher said. "I checked last summer to see what my current pre-meds were taking. Over half of them already take 'Psych as a Social Science,' so the only real addition is going to be the sociology course, and, of course, that counts towards a GER."
To Catherine DeTeresa '12, a pre-med who is majoring in neuroscience, the requirements of both her interdisciplinary major and the College's General Education Requirements would give pre-med students at the College a strong foundation in the social sciences.
"I think that it gives test-takers who aren't maybe as strong in the hard sciences, it gives them a chance to strengthen their score with other subjects — although it does make the test a lot longer," DeTeresa, who serves as president of the Health Careers Club, said of the new MCAT sections. "As someone who's taken it, it seems plenty long enough."
The College has as many as 800 pre-meds enrolled, according to Sher.
Full details of the revised MCAT sections can be found in a preview guide entitled "MCAT 2015: A Better Test for Tomorrow's Doctors" on the AAMC's website.