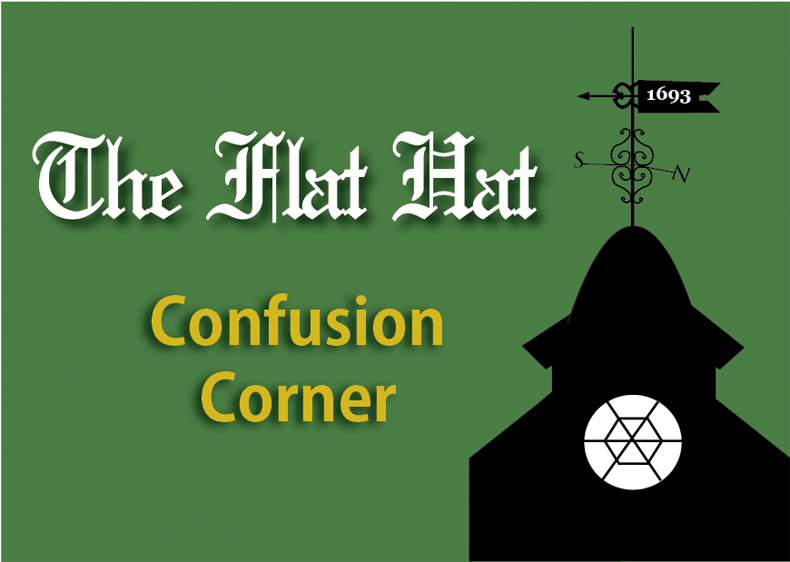 After eavesdropping on several admissions tours this week, I've learned that we harbor a fairly large vendetta against Harvard University for being the only college in the entire nation to have been founded before us. I have also learned that our tour guides (and, full disclosure, I'm incredibly guilty of this myself) often mention some very wonderful traditions and locations to make our campus seem that much more fantastic to the terrified high school students and their overprotective parents. Unfortunately, the traditions and places that we brag about to our visitors are the very same ones that change their meaning slightly once you become a full-time student at this fine institution.
First and foremost, despite having free access to all Colonial Williamsburg attractions just by owning a school ID, a fact that draws happy ooohs and aaahs from the parents on each tour, few students choose to spend their time being enlightened in the colonial ways of shoe-and-paper making. Instead, Duke of Gloucester Street continues to be used solely for dog-petting, running, cider mug walks and the occasional photo scavenger hunt. On the bright side, for new 21-year olds, beer is still served in the taverns, so we are the only school where an 18th-century-themed bar hop continues to be a possibility.
Another is our very own mascot, the Griffin. Despite its instant success and beloved adoration by the student population, T-shirts depicting the Griffin in all his waving glory continue to have the lowest recorded sales of all College of William and Mary paraphernalia. College administrators are stumped and have attempted to solve the problem by adding pants on the giant mythical bird. Its subsequent lack of relation to anything Tribe or Warrior Feather-related remains an issue as well. In fact, any alumni sporting Tribe Fever apparel should be reinstated back to student-status as soon as possible, and coerced into holding fantastic tailgates in honor of the past mascot on the back of their Mercedes and Escalades at least once a week.
On the sports side, all of the Tribe sports fanatics pictured in the welcoming Admissions Office appear to have been kidnapped without any hope of ransom. In reality, stadiums suffer from poor attendance. Promises to the community of free tabs for participation are to no avail. If you come across any of the Tribe fans of which the legends speak, please make sure to detain and return immediately. We look forward to a new and conquering win over U.Va. next year.
The Crim Dell serves as the best example of a place that changes meaning once students step foot on campus. While no student knows the origin of the story, the Crim Dell Bridge is avoided much like the bubonic plague. In fact, it's common knowledge that any step on or toward the fated structure will result in absolute destruction of any future romantic partnerships. For fear of shriveling up all alone, without even a Harry Potter book to keep you company, always keep at least 20 feet between yourself and the picturesque architecture. Fortunately, swimming in the vicinity is still highly encouraged.
However, no matter how much fun we can poke at the things that make our school so unique, they're also probably the very reason we fell in love with the College in the first place. For, as the seasons change and as the sun shines on our pale and paper-swamped selves, the one thing that will never change is this incredible campus and the fantastic students we wake up to each morning. So, on your next walk to class, wave at the tour, walk around the multiple mud puddles, and smile because, unlike all of the lost and scared high school juniors you walk by, you're living the college life they can only dream of.
Dasha Godunova is a Confusion Corner columnist and is always careful to maintain a 20-foot gap between herself and the Crim Dell Bridge.