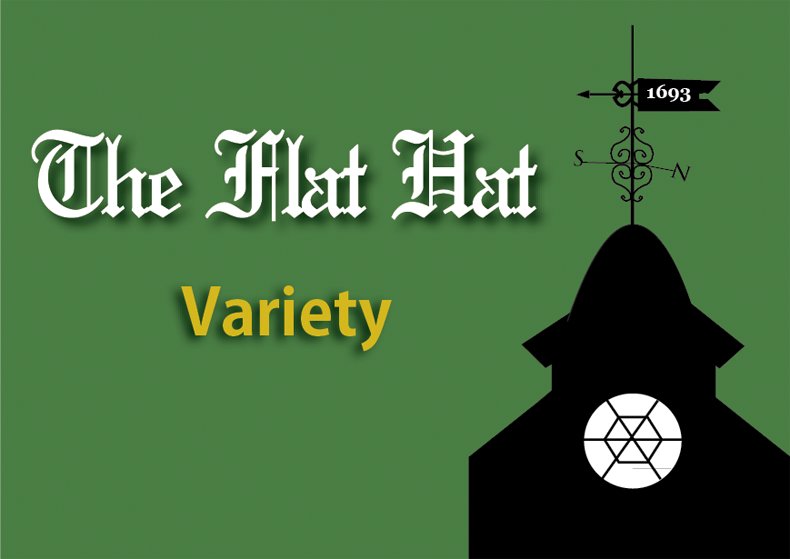 Christopher Bram '74 writes about relationships. He describes brothels in New York City and the many complexities behind marriage. His novels about directors turn into movies about monsters.
Bram has written nine novels during his career, along with nonfiction works, essays and screenplays. He has earned the Bill Whitehead Award for Lifetime Achievement and is currently a professor at New York University.
And, according to his friend and English professor at the College of William and Mary, John Heacox, he has placed himself, in the last decade or so, among the half dozen really important gay writers in America.
Bram's most recent work, "Eminent Outlaws," investigates the lives of prominent gay authors who have established themselves in the literary world, following them from the years after World War II to the present. Bram focuses on specific authors and how they have affected gay liberation.
"People like James Baldwin, who was black but also gay, and wrote a couple of really powerful gay novels," Bram said. "But he is for some reason remembered now for being black rather than being gay. He wrote about sexuality in his fiction, and race, class and politics in his essays. So, the mainstream gives more attention to his essays."
It seems appropriate that Bram's most recent work tells readers about prominent gay writers, since, according to Heacox, the characters in Bram's novels exemplify the traditional uphill battle through which gay authors often have to go.
"The sort of common strain for the writers in "Eminent Outlaws" is that they had to work harder than most writers because they were overcoming an obstacle that straight writers did not have to overcome," Heacox said. "And I think that applies to a lot of gay characters in Chris's novels. You could expand on that to say it's a sort of theme in gay literature."
Heacox knew Bram during his time as an undergraduate, but grew closer to him when Bram returned to the College in 1999 as the writer-in-residence. By that time, Bram had already published six novels, including one of his most famous works, "Father of Frankenstein."
As the writer-in-residence, Bram helped to expand the creative writing program in the English department, which only consisted of a handful of classes at the time.
"I taught one class in regular fiction writing, and then at my suggestion I taught a class in nonfiction writing," Bram said. "I knew, from my own experience, that you can often get work in that type of writing, since it was more like literary journalism. But curiously enough, the most interesting students were the ones in the fiction writing class. They were the real self-starters and they were the really passionate ones."
Although the creative writing program was very limited while Bram was a student, he still managed to take classes and participate in extracurricular activities that fed into his career as a writer.
Bram had been involved in the William and Mary Review, a literary magazine still active on campus. During his years on the publication, the magazine published only pieces by College students, but it has since expanded to accept pieces from writers all over the country.
Reflecting on his time with the Review, Bram commented on the changing attitude of the College. While he was editor, the cover of one of the issues featured a piece of art that depicted a little girl sitting near a pig slaughter scene, and the publication ended up having to defend its choice to use that piece on the cover.
"When I describe all this, I have to remember that it was the early '70s," Bram said. "William and Mary back then was a very conservative, old-fashioned school. Something like a real pig's head on a cover wasn't seen very often."
Bram's time with the film society was an outlet for a love of movies that he claims he has always harbored.
"My work with movies was sort of a continuation of the film society. I still loved movies when I left college, and now my boyfriend is a filmmaker. So the love continues. And it's much more interesting to argue about a screenplay that we're writing together rather than arguing about ordinary couple stuff," Bram said.
Apart from his work on numerous screenplays, Bram's novels also have been adapted into major motion pictures. His novel "Father of Frankenstein," which depicted the life of director James Whale, was made into the film "Gods and Monsters" starring Ian McKellen.
Bram worked on the movie with director Bill Condon, who showed him drafts of the screenplay as he adapted the novel into a film. And it was even Bram's suggestion that McKellen play James Whale.
"Bill may have come to McKellen himself without my help, but when I finished the book I saw the movie 'Six Degrees of Separation,' and Ian McKellen was in it," Bram said. "So we sent him a copy of the script."
"Gods and Monsters" won an Academy Award for Best Adapted Screenplay, and it also was nominated for Best Actor in a Leading Role and Best Actress in a Supporting Role.
"Father of Frankenstein" is one of Heacox's favorite novels by Bram, and the year when Bram was writer-in-residence was also the year that "Gods and Monsters" received its Academy Award. Heacox, Bram and a few others gathered at Bram's house to watch the Oscar presentations together.
"Father of Frankenstein" is just one example of Bram's particular writing style. He has often been acclaimed for his ability to capture the psychological traits of his characters.
"Chris is a kind of old-fashioned writer in that respect," Heacox said. "Writers like Dickens and Trollop come to mind as writers whose energy goes into creating a character and helping the reader to understand that character. Voluntary analysis of the character's thought, that kind of thing… He remains true to a tradition of realistic character."
Bram's ability to capture true characters has led him to become known as a distinguished writer throughout his career.
"There's nothing to say but a lot of words of congratulations in terms of the way Chris has shaped a career," Heacox said. "And I think he's done it without compromise. There are very few people who make their living entirely as men and women of letters, either writing fiction or essays or book reviews. But I think Chris made the decision years ago that he was going to be a writer. He's disciplined, he puts in lots of time, he organized books in an intelligent and efficient way. They're not cranked out, they're produced. And I think that's one of his distinguishing marks. He's tremendously professional."