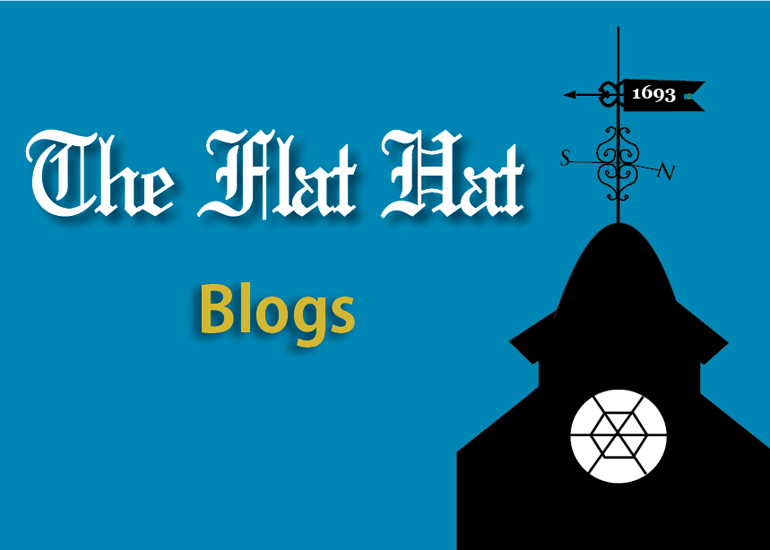 Every weekday morning at 5:45 a.m., I roll out of bed and stagger to the Student Recreation Center for my morning run in front of the Rec Center teleivisions.  After watching hours of bad, early-morning reruns, I finally rediscovered children's television shows – arguably the only palatable television on at 6am.  However, while Ben 10 is a decent show for kids today, as a 90s child I cannot help but think that our children's shows were and are far superior.  We grew up on the best: Rugrats, Doug, Arthur and theTeenage Mutant Ninja Turtles, just to name a few, and what movie better defines our childhood than Space Jam?  Starring Michael Jordan and Billy West as Bugs Bunny, Space Jam became a hit at the box office and the go-to movie for kids' sleepovers and play dates across America.
What was the secret to Space Jam's success?  Honestly, the plot is laughable, in retrospect.  The movie begins with Michael Jordan's retirement from his basketball career.  Meanwhile, Mr. Swackhammer, the owner of the unsuccessful theme park "Moron Mountain," demands that his "Nerdlucks" capture the Looney Tunes from their subterranean home.   The Looney Tunes challenge the short Nerdlucks to a basketball game that will determine the Looney Tunes' fates.  Hopelessly height disadvantaged, the Nerdlucks steal the talents of famous basketball players.  Not to be outdone, the Looney Tunes recruit Michael Jordan, and the game begins.  Just when winning seems hopeless for the Looney Tunes, Michael Jordan makes the incredible, game-winning shot.  Of course, like every good children's movie, Space Jam has a happy ending: Michael Jordan returns to his basketball career, the Nerdlucks coexist peacefully with the Looney Tunes, and the Nerdlucks return the stolen basketball talent.  The typical Warner Bros. "That's all folks" satisfyingly wraps up the movie.
Personally, I remember the songs from Space Jam especially well.  Space Jam's soundtrack features the Grammy-winning "I Believe I Can Fly" by R&B king R. Kelly.  "I Believe I Can Fly" became ubiquitous, receiving an enormous amount of airtime and praise.  People today still incorporate this song into important events as an inspirational anthem.  Space Jam's theme song by the Quad City DJ's is also particularly memorable.  However, unlike R. Kelly, the Quad City DJ's were not very prolific.  They only released one album and disbanded after five years.  Nevertheless, the Space Jam theme song itself still enjoys widespread popularity.
Interestingly, Space Jam's original website still exists, relatively untouched since 1996.  Complete with character biographies, games, and appalling 90s graphics, Space Jam's website is a curious reminder of how much website design has changed.  Surfing around the site quickly reveals why web designers ditched using neon type on busy starry wallpaper a decade ago.  Human eyes are not meant for such atrocities.
Of course, Space Jam will most likely never enjoy the same level of popularity among children today as it did in the 90s.  Michael Jordan retired nearly a decade ago, and Looney Tunes rarely airs on mainstream television.  Nevertheless, Space Jam still maintains some of its former magnificence in our generation's nostalgia for our past childhood.  I know next time I take a study break at Swem, I plan to unearth and re-experience Space Jam in all its 90s glory.