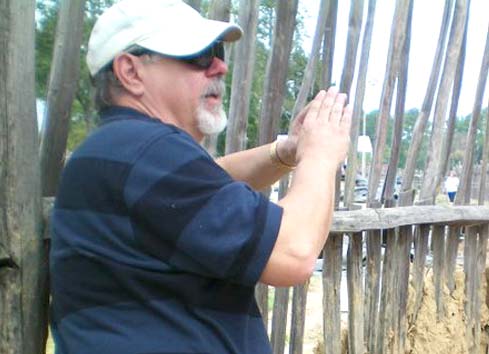 Professors at the College of William and Mary have long been praised for their work in the classroom, and now they may more proof to back up the boast.
A study produced by the Princeton Review in collaboration with RateMyProfessors.com named 10 College professors on the list of top 300 undergraduate professors in the United States.
The professors were chosen based on a combination of factors. The initial list of 42,000 decreased to 1,000 using RateMyProfessors.com's student assessments of professors. Further input from school administrators, students and Princeton Review surveys produced the final list of 300.
The 10 professors from the College who made the list are professor of English and American studies Elizabeth Barnes, associate professor of history Philip Daileader, associate professor of government David Dessler, William R. Kenan Jr. professor of humanities Melvin Patrick Ely, adjunct professor of psychology Frederick P. Frieden, distinguished associate professor of classical studies William Hutton '55, associate professor of geology Rowan Lockwood, premed advisor and adjunct professor of biology Beverly Sher, associate professor of psychology Peter Vishton, and Pullen Professor of history Jim Whittenburg.
When asked about the study, many professors took the time to praise the College faculty as a whole, saying it reflects more on the school than on themselves.
"We have one of the highest percentages of faculty in the top 300 across all schools in the U.S.," Lockwood said in an email. "I think this reflects the incredible enthusiasm and dedication that [professors] have for teaching. Many schools say they value teaching, but William and Mary actually does."
Dessler agreed, noting that the study reflects a lot about the College, especially considering its smaller size.
"What's important isn't who was selected, but the fact that so many were," Dessler said in an email. "It's a tribute to the uniformly high quality of undergraduate teaching and learning at the College."
Most of the professors on the list felt that their peers equally deserved to be recognized.
"There are a lot of other people on campus who deserve to be on that list," Hutton said.
This is not the first program to recognize the faculty of the College. The institution has more recipients of the Commonwealth of Virginia's Outstanding Faculty Award than any other college or university. The College currently ranks No. 21 on RateMyProfessor.com with an average professor rating of 3.47 out of 5. Last fall, U.S. News and World Report ranked the College No. 8 on its list of Best Colleges for Undergraduate Teaching.
In describing their roles as teachers, many of the 10 professors on Princeton's list attributed their success to their students.
"No one can be a good teacher without help from the students," Dessler said in an email. "Faculty at William & Mary are extremely fortunate to work with students who are so serious about — and capable of — being good learners. Without them, professors here could never gain the recognition they do."
Frieden agreed, describing the qualities exhibited by students at the College.
"They are the best and brightest, they are thoughtful, diligent, clever, witty, fun, a pleasure to teach," Frieden said in an email.
Barnes appreciated the methodology of the study, especially that it drew on student opinions of professors.
"It's really gratifying to me that this was based on student input," Barnes said. "To think that they are pleased with the job I'm doing makes me happy."
Students were also the center of many professor's favorite aspects of teaching at the College.
"I like getting to know students and listening to students," Ely said. "I love it when class discussion becomes a conversation among students and not necessarily filtered through me."
Sher agreed, mentioning the benefits of teaching a freshman seminar rather than a lecture class.
"I have the privilege of teaching a freshman seminar," Sher said. "It's so much more fun than lecture classes. I can just listen to [the students]."
Vishton described his joy in connecting with students over their excitement for learning and understanding the course material in the classroom.
"When there is some idea that really excites me, I will typically make a point of spending time on it in class," Vishton said in an email. "When I see students connect with that idea and understand why it is exciting, that's a great feeling."
Some professors were unsure of what qualities exactly set them apart, while others were certain of the qualities that distinguished them from others.
"My classes are very weird. I teach classes that are based on field trips," Whittenburg said. "My students will tell you if there's a barbeque place to be found, I'll find it."
Lockwood also described her classes as different than most.
"In the classroom, I tend to be loud, enthusiastic, and slightly silly — constantly walking around the classroom and gesticulating wildly," Lockwood said in an email. "I could say that it's all part of a plan to make myself seem more approachable, but I'm really just goofy."
Daileader focused on his loud teaching style and its ability to grab students's attention in classroom settings.
"I teach more loudly than any other professor on campus.  Volume is the key to my teaching," Daileader said in an email.