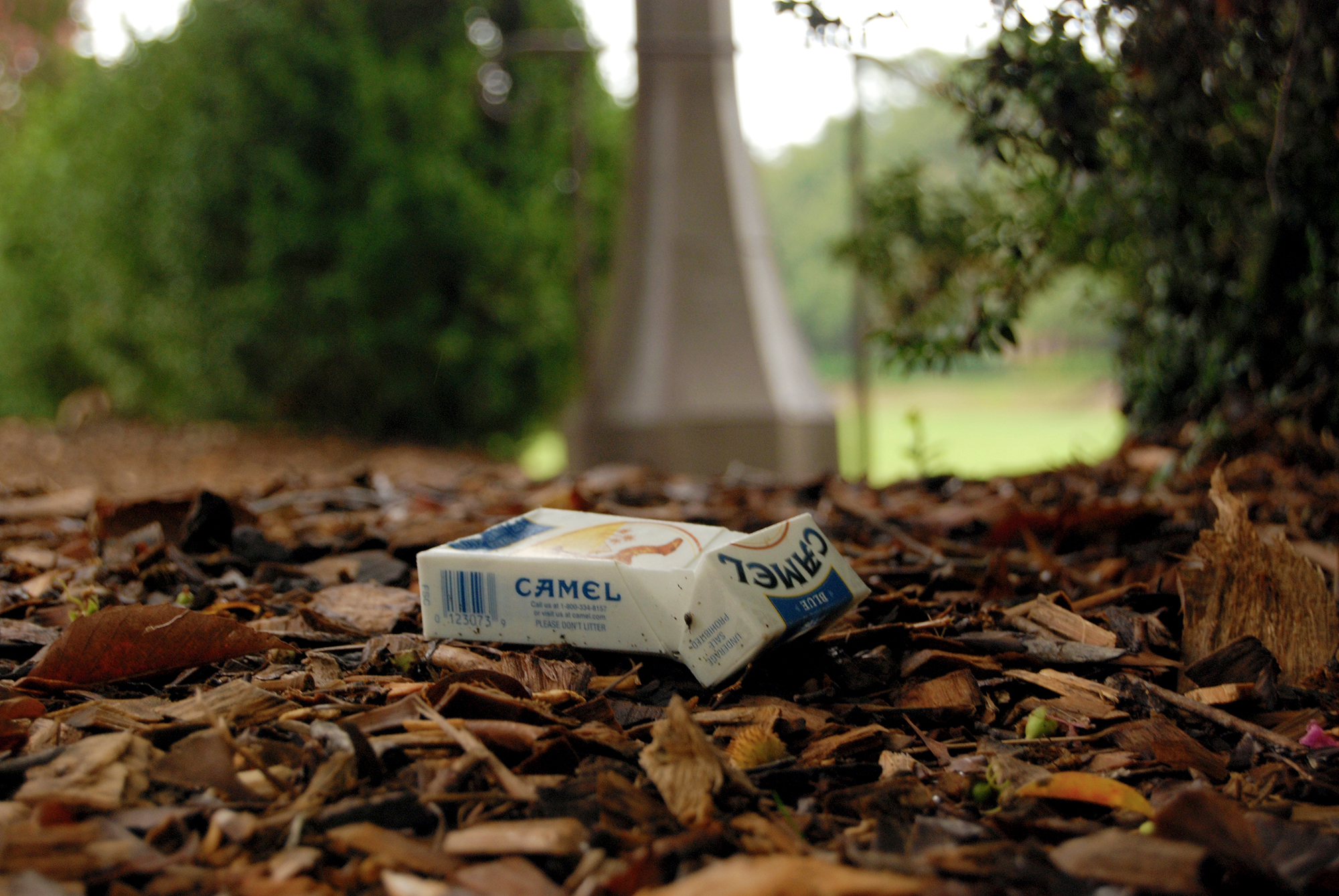 A new College of William and Mary policy prohibits smoking within 25 feet of all entrances to university buildings, covered walkways, bus stop shelters and exterior stairways. The policy also prohibits smoking in outdoor areas such as the Lake Matoaka Amphitheater and Zable Stadium, as well as in all vehicles owned by the College.
The College implemented the new policy to bring College regulations into compliance with commonwealth of Virginia Executive Order 41A, which was issued in 2006 by the Virginia Secretary of Administration. The executive order, part of the Virginia Indoor Clean Air Act, bans smoking in public university facilities and vehicles and establishes limits on outdoor smoking in general.
"Virginia has a Clean Air Act, and the executive order was coupled with it, so there were legal requirements we had to respond to, and that was the main reason why we developed the policy," Director of the Environment, Health and Safety Office Sandra Prior said.
In addition to bringing the College up to speed with state law, the order also aims to enhance the overall health and safety of the school.
"The [Environment, Health and Safety] Office found that there was an excessive amount of smoking litter around residence halls, and we also had a few problems with mulch fires from cigarettes, so there are benefits to health, safety and fire protection in addition to the fact [that] we want to be in compliance with the Executive order," Prior said.
The College is one of the last state universities to comply with the policy. Some schools, such as Virginia Tech, have gone so far as to ban smoking campus-wide.
"The executive order was put out in 2006, so we were pretty behind in coming into compliance," Prior said. "It took us a lot longer because we wanted to ensure that the College implemented it in the best way for consideration of all faculty, staff and students."
According to the policy report, individuals should report those in noncompliance to the manager of the building.
"Violations of the policy could result in anything from warning to probation for a first violation, depending on whether the student has a prior record of violations and on the exact circumstances of the particular violation," Associate Dean of Students David Gilpert said in an email. "The hearing officer could also add secondary sanctions such as community service or a loss of housing for repeated violations."
One student felt the new policy is both bothersome for smokers and is not likely to be adhered to.
"I think it's a bit inconvenient, and it's also not super realistic to expect students to stand 25 feet away, in addition to the professors who always stand outside and smoke," Beatrice Loayza '15 said.
Signs stating the new regulations have been posted on the doors of nearly all academic buildings and residence halls. Trash receptacles for smoking waste have been placed near buildings as well in an attempt to mark the appropriate distance smokers should maintain from entryways.
"As a non-smoker, I'm completely fine with it. Cigarette smoke actually bothers me because it smells and I have allergies," Ben Yeager '14 said.