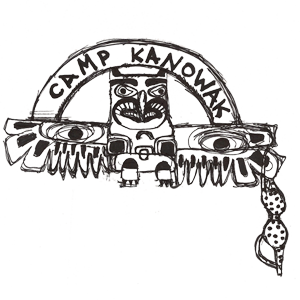 Now that the first days of September have us settling down with our textbooks and calculators, let's have a nostalgic moment in honor of sunny days, hot nights and summer hookups. Vacations seem to be the perfect opportunity to have a romantic (read: sexual) experience because they provide opportunities to meet new people you will never see again. Trips to Europe lead to plenty of stories about hookups with trans-Atlantic tens — because what's sexier than an un-showered American tourist with nothing but a backpack? Beach hookups have their own romantic qualities: minimal (if any) clothing, sweet summertime music and a cooler filled with your beach drink of choice all add to the allure of the outdoors. Everyone has had that summer camp love that you spend all week swimming with and collecting specimens for your nature book. Of course, at the end of the summer, you promise each other that you'll write every day, but by the first week of school, you can't remember his or her name.
The problem with trying to get trans-Atlantic tail, beach booty or camp cuddling is that vacations aren't usually taken alone. Usually, you're with family or friends, often cramming too many people into beach houses or hotel rooms with too few beds to accommodate your frugal college budget. If you're with family, you have to find some way to sneak away without your little sibling or cousin ratting you out at the breakfast table the next morning. If you're with friends, you either have to take "walks on the beach" or lock the door and accept that the 13 other people in your 8-person house know you're bumping uglies behind closed doors.
After finals last semester, I was greatly looking forward to my planned vacation with my boyfriend at Myrtle Beach. I thought to myself, what better time for hot hookups than a week filled with sunsets over the ocean, long walks on the beach, and endless frozen margaritas to quench our thirst? What I didn't anticipate was that 12 people in a four-bedroom beach house makes it very difficult to find a single moment alone. To get to each of the two bathrooms, you had to cut through a room, and with 12 people and two bathrooms, it seemed like someone was always peeing.
I know this is a common problem for couples going on group vacations. Things I would not recommend as a solution to the sex problem? Air mattresses. No matter how hard you try to convince yourself that sex on an air mattress can be quiet or stealthy, neither of those things will ever be true. Each shift of weight is announced to the entire room by groaning and squeaking sounds from the mattress — a tell-tale sign of a horizontal tango occurring on the floor. Another location that seems to have a lot of promise but not a lot of practicality is the shower seat. It's like a step built into the shower — often used to hold hair products and soap — that provides a nice resting place in case the shower is just too exhausting. The problem is that those stoops are barely wide enough for one person, let alone two, and someone's knees are getting hit into the shower door with every thrust. Also, after 10 other people use the shower, the water very quickly goes to ice, and nothing kills a sexual encounter quite like shrinkage.
Our eventual solution to days and nights of sexual frustration was to wait until everyone was in bed to go explore the back porch and enjoy the summer night air. Unfortunately, wooden rocking chairs, wicker furniture and sandy wooden floors all make for horrific places to do the deed. If this is a road you decide to travel, prepare yourself for bruised knees and a seemingly never-ending struggle to get sand out of all the places you never intended for sand to be. Be prepared to be heard through the open windows of occupants just trying to catch the beach breeze, but don't let those cat-calls slow you down; think of it as a team of cheerleaders cheering you on to the big score. Do remember that if you choose to leave nail marks on your partner, they will not be hidden by either a bikini or swim trunks, and no amount of tanning oil will cover bruised knees.
Tyna H. is a Behind Closed Doors Columnist and she is still working on getting sand out of unexpected places.