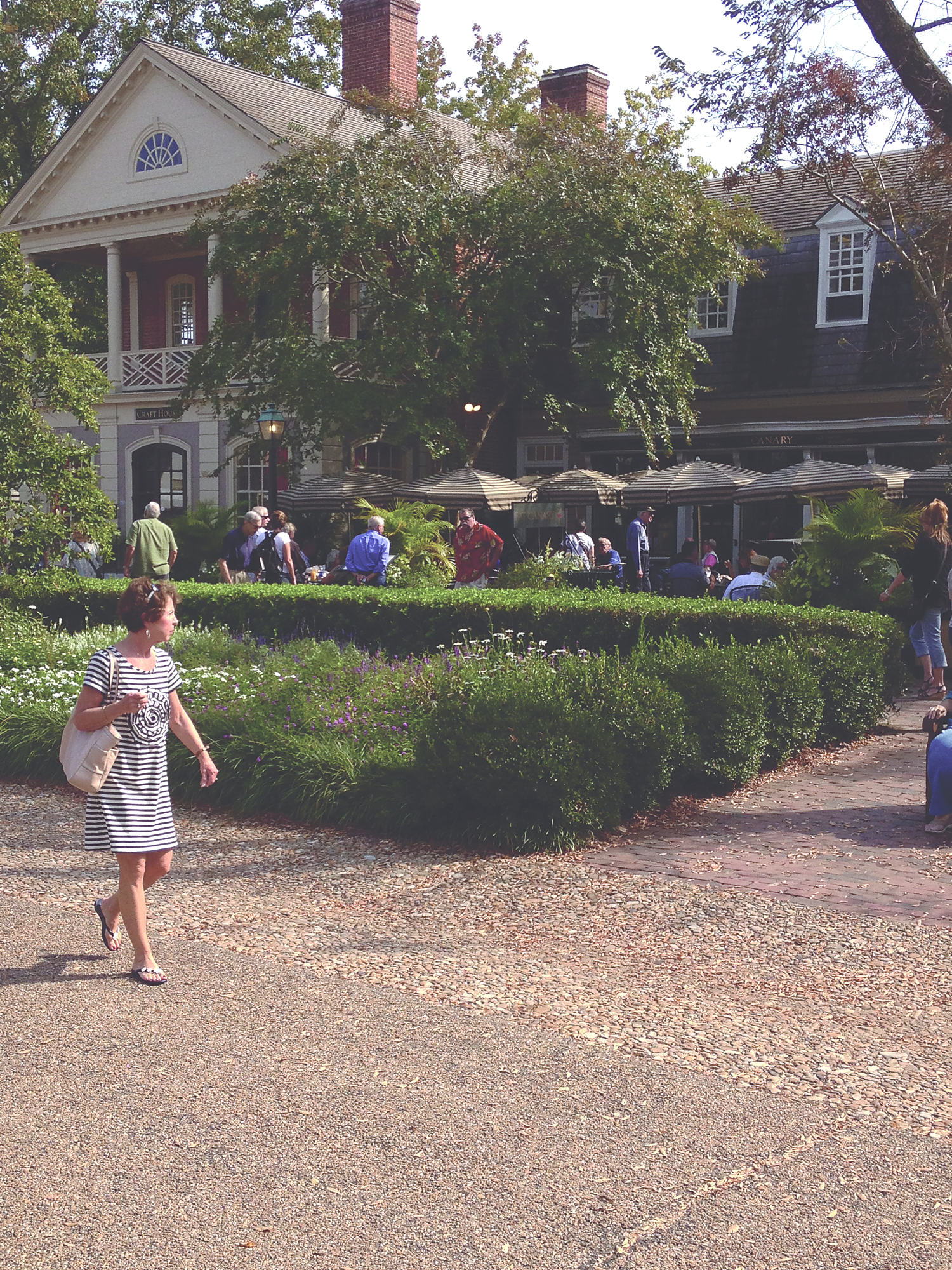 It seems that more families are discovering whether Virginia really is for lovers.
Gov. Bob McDonnell announced that tourism revenue surpassed $20 billion in 2011. This is an eight percent increase from 2010. Yet, while the state is enjoying positive trends, tourism in Williamsburg increased only slightly.
Bob Harris, senior vice president at the Greater Williamsburg Chamber and Tourism Alliance, noted that the lack of diversity in tourism for Williamsburg poses a challenge for the area. Additionally, tourism in the area focuses on leisure, not business.
Harris, however, still finds some of the data for the year 2011 encouraging.
"We were up 10,000 [hotel] rooms, which is an achievement considering we lost so many rooms during the summer and from Hurricane Irene," Harris said. "That was a tough blow for us."
The hurricane hit during the normally lucrative Labor Day Weekend.
Meal revenue was up $6 million from 2010. On a smaller scale, room revenue increased by $158,000.
One factor that can skew tourism data is the fact number of timeshares — 6,500 — in Williamsburg. These are often listed as estate ownership and do not always factor into tourism revenue.
Some local business owners feel they have not seen an increase in business.
"It's been about the same," Margaret Adams, a manager at The Cheese Shop, said.
Billy Scruggs, the owner of the Fife and Drum Inn, agreed that tourism in the area has been flat and that Williamsburg faces challenges with attracting visitors.
"We have suffered such decreases in the past few years that a little bit of an increase is not exactly in a bad direction," Scruggs said.
Others are not as hopeful about the situation.
Director of Sales at the Fairfield Inn and Suites Amy Gilliam said the hotel saw an increase in revenue this year and has been averaging a 42 percent capacity, a slight increase from last year.
"It's been a slow process," Gilliam said. "We've got a long way to go to be successful in the market."
According to Businessweek, Virginia is a day's drive for 60 percent of Americans, making it a convenient and affordable destination spot even with the troubled economy. In addition, The Washington Post reports that the state earned $390 million from overseas visitors, which is a 21 percent increase from 2010.
"It's wonderful for the state as a whole," Williamsburg City Councilwoman Judy Knudson said. "It's a good sign that lots of good things are happening for the economy."
Knudson believes that college students and the rest of the Williamsburg community should care about tourism because it comprises the majority of the city revenue.
"Whatever the city is able to provide in terms of beautification, recreation — even painting Tribe on the street — a lot of that comes from the city budget," Knudson said. "That's the bottom line. That's what we do here."