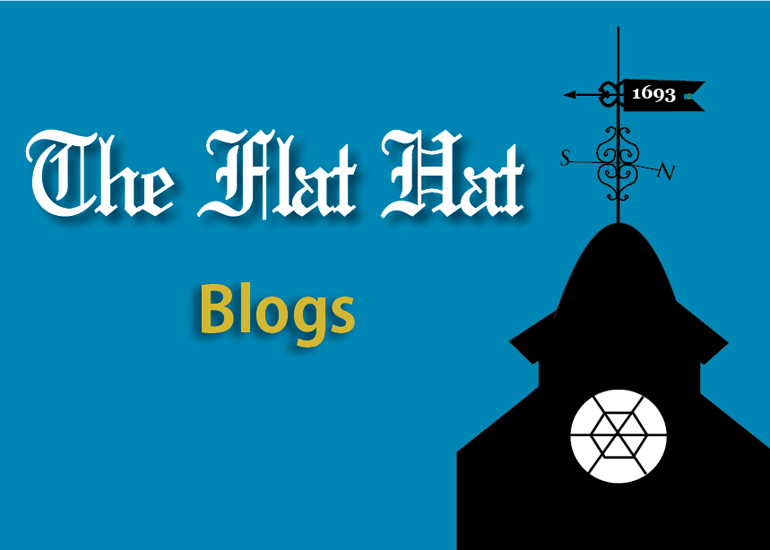 Yesterday, a friend of mine quoted Elle Woods' commencement speech at the end of "Legally Blonde". We were discussing her use of Aristotle, but I was reminded of Elle's parting words, "[remember] that first impressions are not always correct."
In the TV world, shows win and lose based on their pilots. Producers script, cast, and shoot first episodes as their pitch to networks without knowing whether their hard work will get picked up to series. Some pilots are great and lead to great shows. Sometimes it takes a whole season or two for a show to live up to its true potential and become a hit.
Other shows fall flat in their pilot and never recover. These are the shows that get cancelled before they finish their season, and how quickly the axe falls depends only on what the network has to replace it with.
NBC has already given full season orders to "Go On, Revolution", and "The New Normal". It's not entirely surprising, given all of these shows have done incredibly well against their competition, even leading NBC to win premiere week. Although I've yet to find the time to devote to the high-concept Revolution, I can say that both "Go On" and "The New Normal" are worthy of the attention and praise. "Go On" had me from the pilot, which's a very difficult feat. "Elementary" on "CBS" also started incredibly strong creatively, so much so that I eagerly await the second episode in a way I've never done before. Luckily it has performed fantastically in the ratings as well.
And now for the shows that have stumbled and failed to step over my admittedly somewhat high bar: "Partners". The show stars Michael Urie ("Ugly Betty"), Sophia Bush ("One Tree Hill"), David Krumholtz ("Numb3rs") and Brandon Routh ("Superman Returns"), and is from creators David Kohan and Max Mutchnick ("Will and Grace"). On paper, it has all the elements of a great comedy – attractive stars with decent comedic timing (or Urie's case, excellent comedic timing), a concept with wide appeal, and a solid, proven creative powerhouse to back it all up. In reality though, it falls flat. I sat through all thirty minutes of the pilot, and was left cringing and wondering how Kohan and Mutchnick had managed to sell the show on that half hour alone. Given our history (i.e. my enduring love for "Will and Grace") I gave the series another shot and watched the second episode while folding my laundry. I did laugh a little more this time around, but this show has a long, long, long way to go before it earns a permanent spot on my schedule (and likely, on CBS's).
"The Mob Doctor" is another one I was looking forward to. I'm still bitter at TBS for canceling "My Boys", and jumped at Jordana Spiro's primetime debut. Unlike "Partners", this show will never make it into my permanent rotation – partly because it's just plain bad, and partly because its ratings are so low it'll be lucky if it isn't the first victim of cancellation this year. While FOX does have a history of cancelling low-rated but awesome shows ("Firefly","Arrested Development", need I go on?), I'm sorry to say that this just isn't one of them.
It's the new Tuesday night FOX comedies I really fear for though – they're opposite incredibly tough competition and despite the critical buzz, their ratings have been somewhat lackluster. Ben and Kate is upliftingly comedic and oh-so-endearing; The Mindy Project has just enough sparkly dresses and sarcasm to satisfy my high glitter and snark thresholds. I continue to adore the heartwarming "Raising Hope", and "New Girl's" Schmidt, Winston, Jess, and Nick maintain their position as my top TV characters I'd like to know in real life. I can only hope that they can steal enough of "Dancing With the Stars"' audience to make it through.
As Aristotle (and Elle Woods) says, "The law is reason, free from passion." The television landscape is much like the study and practice of law in this sense – most networks make decisions based on ratings and production costs and ad rates and the likelihood of syndication rather than belief in creative concepts and faith in the people that produce and portray them. Is it always fair? No. Our parents always used to tell us not to judge books by their cover, and perhaps we shouldn't judge a show on its pilot.
After all, the first six-episode season of "The Office" was arguably brutal. "Parks and Recreation" was the same way. Evidence shows us that our first impressions were shockingly incorrect, if my addiction to Parks is any indication. Will the same be true for "Partners", "Guys With Kids" (NBC), or "The Neighbors" (ABC)? Maybe. We'll just have to look beyond the pilot (or maybe the entire first season) and wait and see.
In honor of The Office's final season, I'm running down a list of my favorite Office quotes each week.
"I. declare. BANKRUPTCYYYYYYY!" – Michael Scott ("Money", Season 4, Episode 7/8)
Video Link: http://www.youtube.com/watch?v=HuGIgf-ICHM