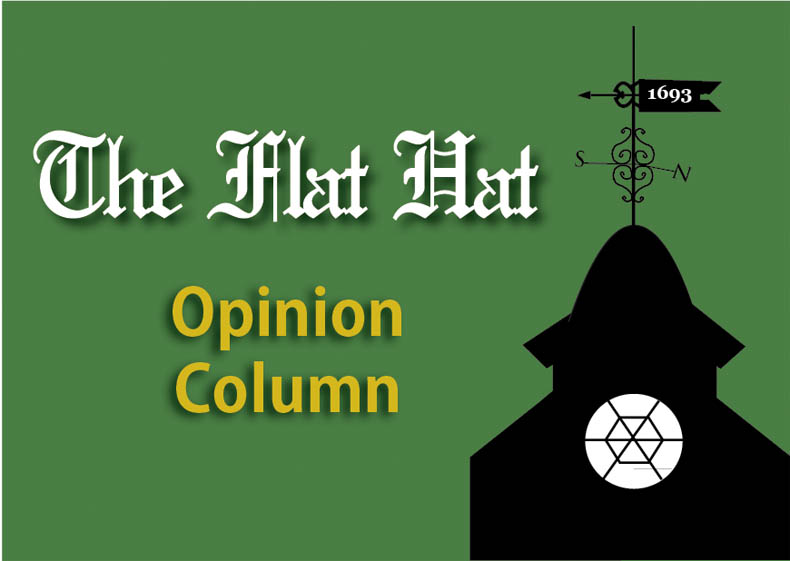 I'm willing to bet that many students at the College of William and Mary had a moment at some point in high school when they come home from school to find their parents reading U.S. News & World Report's Best Colleges. If not, and if you and your parents knew you'd be attending the College (or the University of Virginia) from the very beginning of the admissions process, you should know that a significant portion of parents, and by default virtually every major competitive college, takes U.S. News and World Report's rankings very seriously. Rankings have become something of an arms race in the world of higher education; however, many of the factors that go into these rankings don't necessarily tell people what is perhaps the most important factor of any school — whether students are actually learning.
Look at selectivity, weighted at 15 percent in U.S. News & World Report's ranking system. One factor involved in selectivity is the acceptance rate. Theoretically, colleges with low acceptance rates should provide high quality education. Look at how eager competitive colleges' admissions offices are to have anyone apply, no matter how qualified: It's easy to see how acceptance rates can be artificially deflated.
SAT and ACT scores are also taken into account. Unfortunately, colleges find ways to artificially inflate them. For example, schools that are test-optional, meaning they do not require SAT or ACT scores, would only have to report the test scores of the students who were confident enough to submit them.
U.S. News and World Report also looks at the percentage of a school's students in the top 10 percent of their graduating class. There's been a trend of late for high schools not to disclose class rank, which often results in colleges calculating that data themselves based on estimates. This can lead to cases of overestimation, like at George Washington University, which recently revealed its mistake of calculating the number at 78 percent, rather than at 58 percent.
Another significant component of the ranking system at 20 percent is student faculty attributes. This includes student-faculty ratios, proportion of faculty with the highest degrees in their fields, proportion of full-time faculty, faculty salary, and the percentage of classes with a certain number of students. While these things mainly correlate with teacher quality, they do not guarantee it. Small classes do not always mean good classes, and people with doctorates do not always make good professors.
The biggest problem with the ranking system as a whole is that it makes little effort to discern whether a college's students are learning. Perhaps it is not their fault; that question is incredibly difficult to answer. But when colleges focus solely aon what gets them a little bit higher in the rankings, it does not always benefit the students.
Email Matt Camarda at mjcamarda@email.wm.edu.