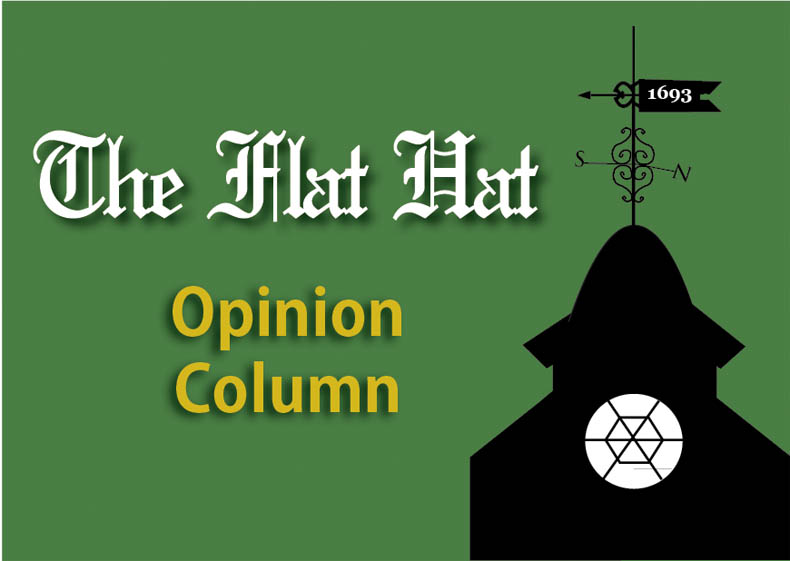 If you were too busy celebrating (or cursing) the reelection of President Barack Obama last week, you might not have noticed that we're still headed toward the "fiscal cliff." This term refers to a combination of automatic federal tax increases and spending cuts, set to begin at the end of the year, that nearly all analysts say will stymie economic growth, raise unemployment and possibly send the country into another recession. If Congress doesn't act — even as it's divided again, and partisanship is at record levels — the cuts include student aid programs affecting thousands of students at the College of William and Mary. The time to prevent those cuts is running out.
To start, 8 percent of all student aid is slashed, except for Pell Grants, yet even those are only exempt for another year and face the same 8 percent cut unless Congress acts. The program is also in an $8 billion hole, which looks like it could be made up by eliminating subsidized interest on Stafford Loans. The American Opportunity Tax Credit expires at the end of the year, and it automatically gets replaced by programs that give $700 less for the Hope Scholarship Credit. Bottom line: For some of you or your friends, paying for college is about to get a lot harder.
Now the ball is in the court of the Republican-controlled House of Representatives and the Democrat-controlled Senate. The possibility of legislators putting aside partisan differences to find workable short- and long-term solutions on which everyone can agree isn't exactly likely, to put it mildly. During last year's debt ceiling debate, stock markets — and the funds for 529 education programs tied up in them — lost trillions of dollars, and U.S. credit was downgraded as everyone started to realize Washington couldn't even get the important things done. The bipartisan plan proposed to form a committee that would come up with a better plan. It couldn't, which triggered these cuts. Now we're here, a year later with no better idea how we're going to fix these problems.
What's important to note is that the planned cuts are the current status quo, meaning that if Congress cannot strike a deal, they go into effect. It's hard to say exactly who will be affected, but those aid cuts might determine where some students are able to go. For those who are in that position, getting an education at the College depends on the formation of a deal. Of course, no one else is thrilled to be paying thousands of dollars more for college in a shaky economy either — especially if that economy stops growing while they're looking for jobs.
If the student loans are important to you, the time for you to speak up and say something is now, before everyone gets lost in the game of chicken and gets caught up in calling the other party's sincere beliefs un-American. When you speak up, however, you have to listen to what other people are saying, too. You may say you can't afford the student loan cuts, but lots of other people will be saying that the United States can't afford the tax increases or $16 trillion in national debt.
We're all going to have to be amenable to other proposals because a deal must be completed. If you want to protect your loan subsidies, you don't have the luxury of "standing your ground," because they're going to be gone unless something is figured out. It's not a zero-sum game — everybody loses if we force a recession because we are too stubborn to remember that compromise wasn't a dirty word. In order to prevent that from happening, our generation has to be more engaged. The College was buzzing with political chatter in the weeks leading up to the election because our students — nearly all first-time national voters — cared about the issues. Here's an important opportunity to prove we still do.
Email Carter Lockwood at crlockwood@email.wm.edu.