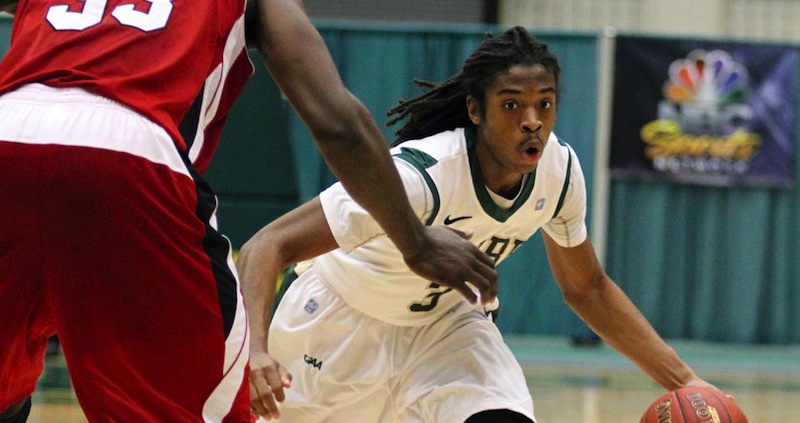 Young teams embody promise, energy and enthusiasm. In spite of their promise, they also go through growing pains.
William and Mary, a relatively young team, turned in a dominant first-half performance Friday in Winston-Salem, N.C., but ultimately showed it still had much to learn after allowing Wake Forest to rally for a 63-57 win. The Tribe, fresh off its first loss of the season to Miami (Ohio), allowed the Demon Deacons to score 40 second-half points, erasing a seven-point halftime advantage.
The College (3-2) entered the contest searching for a marquee victory over an Atlantic Coast Conference opponent, but instead struggled late in the game.
"I'm disappointed we let that get away from us, that's for sure," head coach Tony Shaver said. "I thought we played hard enough to win — we played with championship effort tonight — [but] we didn't execute well enough in the second half to win."
The Tribe scored at will in the first half and consistently outhustled the Wake Forest (3-2) defense, putting up 30 first-half points on a 44 percent shooting effort. The Tribe defense puzzled the Demon Deacons in the first half as well, as Wake Forest made just nine first-half shots from the field.
In the second half, though, the Deacons flipped the script and employed a puzzling defense of their own. Wake Forest, whose players are all of similar height, had its players switch positions, causing the College to encounter a litany of mismatches.
"We got off to a great start; our execution was so good early," Shaver said. "They began to switch out every screen, and their size really bothered us.  … When they switched their point guard on Tim Rusthoven, we weren't able to get him the ball as consistently as we should have, and that was a big strategic change that they made that hurt us. … Our guards were driving against 6'9 players, and it's tougher."
Sophomore guard Marcus Thornton led the Tribe with 17 points on a 7 for 13 shooting night. Rusthoven, mired in foul trouble for a significant portion of the game, scored 11 points, while junior guard Brandon Britt contributed nine. As a whole, the Tribe did not shoot well from beyond the arc, netting just 22 percent from three-point range.
While the Tribe's shooters cooled in the second half, the College also committed a number of turnovers at inopportune times, slowing any momentum.
Turnovers didn't help the College's cause, but a number of second-half fouls doomed the Tribe's chances. The College, which had committed a great deal of late fouls against Miami (Ohio), fouled the Deacons frequently in the second half, slowing down the game and allowing Wake Forest to convert easy points.
"One huge stat: When you come in on an ACC opponent's home floor and out-rebound them, is outstanding, but they shot 23 second half-free throws, and we shot nine," Shaver said. "We lost that stat, and it was a huge difference in this ballgame."
Despite the Tribe's propensity to foul, it had a number of chances late in the contest. Thornton nailed a three and junior forward Kyle Gaillard made a free throw to cut the Wake Forest lead to just one point with 2 minutes, 32 seconds remaining in the contest, but the Deacons drilled free throws down the stretch to quell any hopes of a Tribe comeback.
Although the College struggled in the second half, Shaver was impressed with his team and would like to see a more consistent performance beginning Wednesday against Richmond.
"If we play this hard, and clean up our execution, there are good things ahead for us," Shaver said.