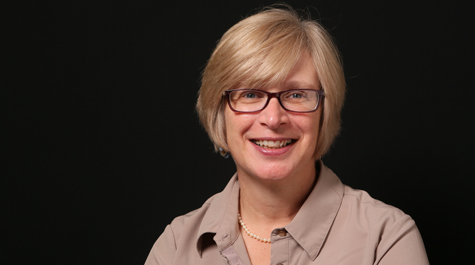 Associate Professor of Hispanic Studies Teresa Longo had a variety of career options from which to choose. However, once she experienced college life, she knew that was what she was meant to do.
"The classroom was a place where I always belonged," Longo said. "I just loved it … it was inspiring."
Longo, who is set to receive the Thomas Jefferson Teaching Award this afternoon, apparently made the right choice.
Each year, the award is presented to a professor who has "demonstrated a deep devotion and outstanding service to the College [of William and Mary] and whose life, character and influence on the College exemplify the principles of Thomas Jefferson."
Longo came to the College fresh out of graduate school at the University of Wisconsin. Longo initially helped her colleagues transform the Hispanic studies department into a more expansive program. The changes she made were geared toward increasing interdisciplinary focus within the department, with an emphasis on backing up literature with real-world events.
"We brought to light something we were already doing — putting culture into context," she said. "Academic fields change … we articulated in writing the kinds of change[s] [taking place in these fields]."
In terms of her administrative work at the College, Longo — now the Arts and Sciences dean of curriculum review — considers herself to be a "big-picture person." However, she holds an academic specialization in Mexican culture and the relationship between the United States and Latin America.
As a professor, Longo encourages responsibility, analysis and creativity in her students.
"My lectures and questions are to provoke [students] to learn," she said.
This is not Longo's first recognition from the College. She won her first Thomas Jefferson Teaching Award in 1996. However, she described her reception of the upcoming award as "daunting," a feeling that stems from her respect for past recipients.