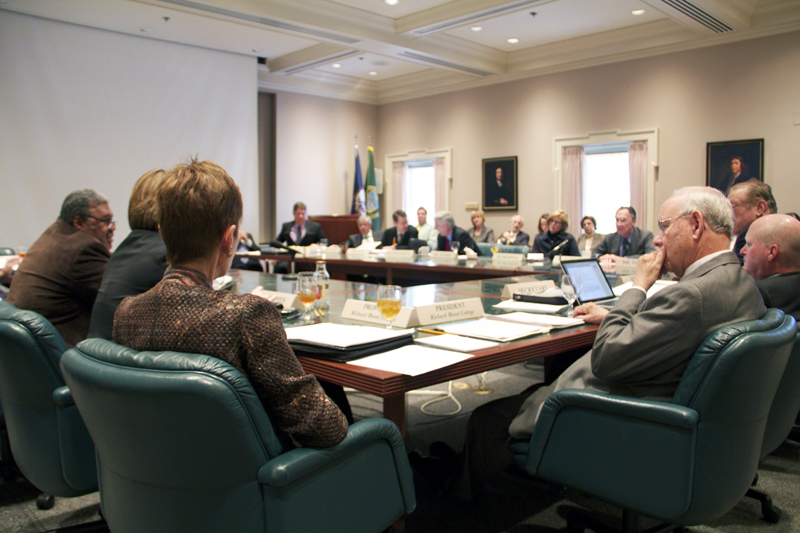 For the first time in six years, the College of William and Mary may receive extra funds from the commonwealth of Virginia to help support faculty salaries.
The state government proposed a salary increase for College faculty for the upcoming fiscal year. The governor proposed a 2 percent base increase, while the legislature added a 1 percent bonus for a total 3 percent bonus on their paycheck.
According to Vice President of Financial Affairs Sam Jones, the Board of Visitors' long-term plan is to obtain a 6 percent base increase in salary starting this next fiscal year, July 2013.
The biggest initiatives for the upcoming fiscal year include the beginning of Tyler Hall renovations, a future addition to the Marshall-Wythe School of Law and dormitory renovations of Chandler Hall beginning this upcoming school year. The College also plans to construct a fine arts facility on campus in the future.
"This is the first step for what we are going to work on next," Jones said. "Although its not a part of the Fine Arts Plan, we are definitely entering phase one of the process."
The Board also began planning how the renovations for Tyler Hall will work. Once renovated, the government, economics and public policy departments will move from Morton Hall to Tyler.
"If the state passes the plan, which it looks like it will as soon as the Tucker Hall renovations are finished, the English department will move in to Tucker and Tyler will undergo renovations," Jones said.
The Board of Visitors will determine its budget for the 2013-14 fiscal year during its April meeting before passing it on to the Virginia legislature for approval.