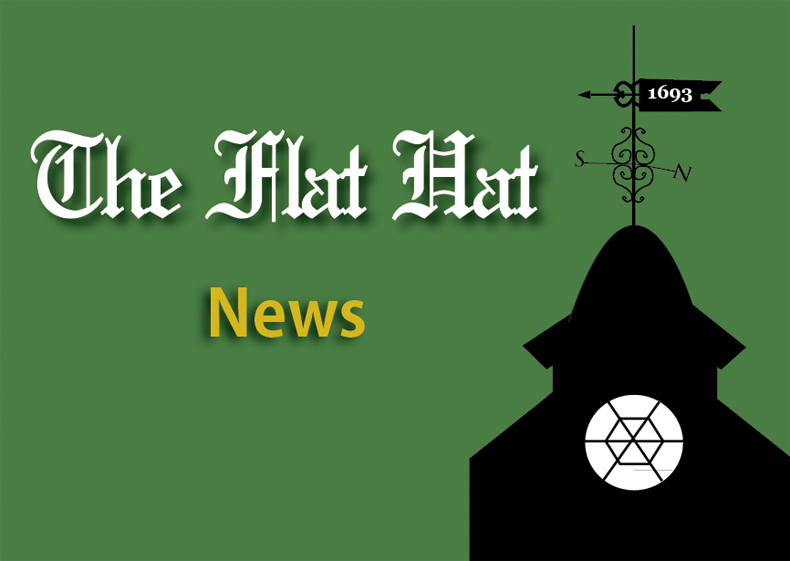 The online and digital worlds have created a new avenue for individuals to express their thoughts, whether in a positive or negative fashion. College of William and Mary students have seen this firsthand with the recent arrest of Benjamin Zavelsky '16 for threatening students on  Collegiate ACB forum. With the increased number of students using online social networking sites, texting and other forms of technological communication, there are more ways than ever to suffer from various levels of remote harassment.
A recent study titled "The Rate of Cyber Dating Abuse among Teens and How It Related to Other Forms of Teen Dating Violence" reported that 25 percent of the 5,647 middle school and high school students who participated in the survey dated someone who threatened or harassed them online or through texts. This does not include those who have been harassed online but did not report it.
"What is difficult about this study is that it was conducted at several northeastern schools, and [it] surveyed a large white population and a huge female population. How generalizable is that?" Eric Garrison M.A.Ed. '94, health promotion specialist at the College, said. "Also, that survey was of students who were currently enrolled, but students who quit school are more likely to be in abusive relationships, so that 25 percent could theoretically be much higher."
The study/Garrison stated that one issue on college campuses is that those who witness sexual harassment are often untrained in how to recognize or deal with instances of online or in-person sexual harassment,  or assault.
"Harassment does not begin or end with the internet, which is just another medium which people can use in order to harass others or gossip," Garrison said. "Technology is like a superpower, used for good or evil, and we want people to learn
to be good bystanders. Response is better than reaction for everything."
Websites that allow students to make anonymous posts, such as Collegiate ACB or even William and Mary Confessions, can result in cases of cyber-bullying. Garrison believes there is a fine line between free speech and where the line crosses into the realm of cyber-bullying.
One method used by the government to help protect against harassment is Title IX. Regardless of the nature of the harassment or bullying — whether it is online or in-person — and the type of relationship involved — friend to a friend, boy to a boy, boyfriend to a girlfriend — Title IX protects against it. This means any form of harassment in a federally funded school like the College is against the law as well as against school policy.
Due to the use of electronic evidence, Garrison believes online harassment is becoming easier for administrators to catch when reported and brought to the proper authorities.
"Do realize that you may think that the internet is anonymous or that websites are anonymous, but we can find people now," Garrison said. "And when we do, we have electronic evidence, which is even stronger than something that we hear in the hall. Electronic evidence sticks."
Issues of assault and harassment often refer to sexual assault. There are four types of sexual assault: a completed sexual act such as rape; an attempted but incomplete sexual act; abusive sexual contact such as touching; or non-contact sexual abuse such as voyeurism, nude photos, pornography or verbal or behavioral sexual harassment. Assault and harassment can also refer to domestic abuse or physically harming another person.
Due to the need for education on these distinctions, organizations at the College like Health Outreach Peer Educators and Someone You Know have taken steps to increase student awareness of these issues. These organizations have collaborated to eliminate social boundaries between their groups and spread information on warning signs, prevention and reporting assaults, particularly through the revamped approach to extended orientation.
"I'm really excited because we are trying to integrate the two programs to deliver information for all genders, to all genders about prevention of sexual assault," Nicholas Gupta '15, a member of the sexual assault branch of H.O.P.E., said. "This information needs to be inclusive of all genders and all sexualities because it is so easy to become heteronormative in your thinking about these things."
The programs also want to emphasize healthy relationships and to talk about what positive relationship looks like. While the organizations increase awareness of the warning signs of unhealthy relationships and give people important resources to utilize, they now use modeling to demonstrate what healthy relationships should look like.
"Generally what we tell people is be supportive but don't force anyone to talk about it. It is kind of hard to talk about these things, especially on the side of people who are experiencing it," Tim Lee '13, president of Someone You Know, said. "That's why it is so hard to collect data on it, because so few people report it when it is happening to them."
While not reported in the cyber dating abuse study, the U.S. Centers for Disease Control and Prevention reported statistics stating that about 1 in 4 teens studied called or texted their partner every hour between the hours of 12 a.m. and 5 a.m. Also, about 1 in 3 teens say their partner texted them between 10 and 30 times an hour asking questions such as "where are you?," "what are you doing?," and "who are you with?" — all warning signs of an unhealthy relationship.
Dexter Strong '13 is a member of Someone You Know as well as a Prevention Outreach Specialist at Avalon, a shelter for women and children experiencing domestic abuse or assault. He recently completed a summit to talk to teens and parents in the area about issues of dating violence and online harassment and abuse.
"I think it is important for people to be aware of this because it is happening all around us, unfortunately, and we don't talk about it," Strong said. "If we don't talk about it, if we don't know what exactly is going on, and if we don't understand it, then there is no way that we can hope to help those that have gone through these things and no way to stop them from happening again or to someone else in the future."