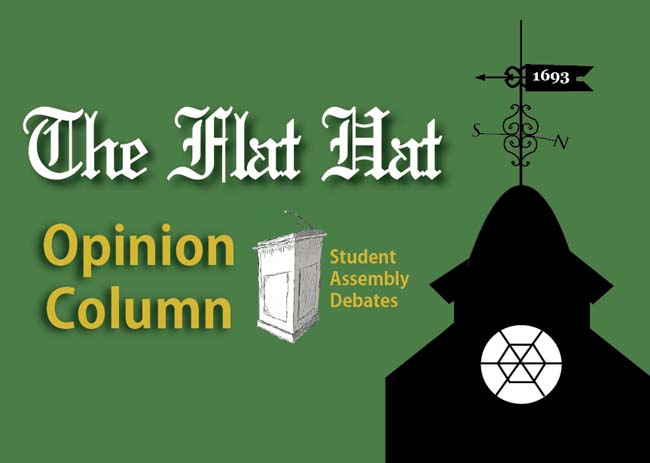 During Sunday's debate, the candidates running for the Student Assembly presidency focused largely on promoting transparency. There was, however, a lack of dialogue regarding a topic vital to student welfare at the College of William and Mary: mental health.
During the section of the debate concerning college-subsidized services, Chase Koontz '14 was the third candidate to speak, but the first to mention the SA's Tribe Rides initiative. "Providing means for students to get off-campus [counseling] through Tribe Rides is really important to us," Koontz said. Dylan Frendt '14 also stressed the program's significance as "one of the most brilliant things I have ever heard of a Student Assembly coming up with…. [and something] I would never allow to be on the chopping block, ever."
Yet Koontz's commitment to mental health stood out, as he returned to the issue in the debate's next section, stating, "Mel and I, potentially, see a lot of collaboration that can be done by expanding the dialogue about mental health on campus."
Koontz proposed holding a Mental Health Week, adding he already met with new Dean of Students Marjorie Thomas to discuss how she and the administration can become a more prominent on-campus resource for students addressing this issue.
Koontz and Alim continued their innovative, creative approach to supporting mental health with a proposed program providing student transportation for off-campus excursions as a means to "de-stress." Such events included "Days in DC" and "Days in Richmond." Koontz also suggested collaborating with other Virginia universities' student governments to provide transportation for inter-campus visits, especially for large events such as concerts.
Koontz and Alim's open dedication to mental health is a noteworthy distinction.  This focus suggests the sensitive, innovative, caring leadership this team appears committed to providing as they hope to strengthen the supportive environment which makes the Tribe such an incredible family.
Email Andrea Aron-Schiavone at acaronschiavon@email.wm.edu.