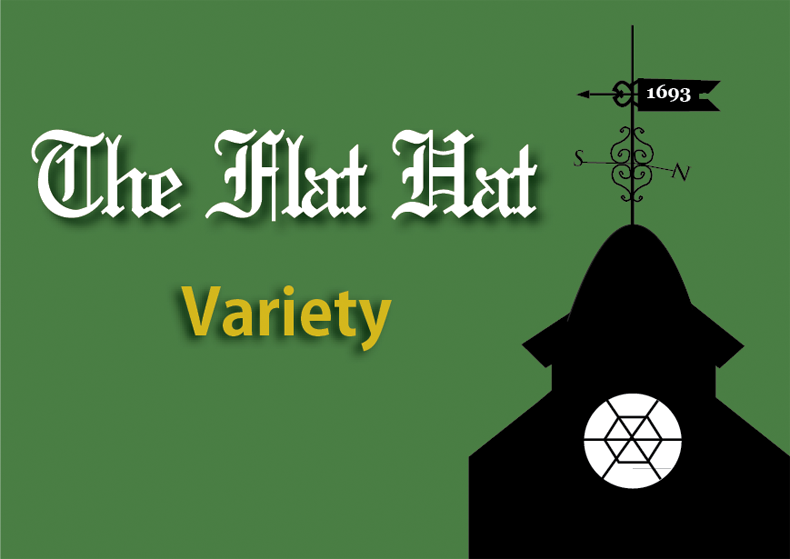 "I'm sure we're just on the cusp of a talent explosion," said College President Taylor Reveley, one of the judges of the first Mr. William & Mary competition, held March 22 in Commonwealth Auditorium.
Reveley was indeed correct. One of the most memorable talents was an interpretive dance performed by Mr. DuPont, Matt Perry '16.
"I intend to snap patriarchy," Perry said, before dancing around the stage to a dance remix of Ke$ha's "Die Young" with a large gourd stuffed inside the front of his bicycle shorts. Perry  pulled the gourd out of his pants and smashed it on the stage during the finale of the dance.
In the sportswear portion of the pageant, Perry rode onto the stage on a couch, demonstrating his sport of choice, couch surfing. For formal wear, Perry wore tin foil "grillz," ten Ring Pops and a chain purchased from ACE Hardware, held together with a paper clip. His aspiration in life is to "build a cabin out of the bones of [his] enemies." Perry was chosen out of five contestants at the Mr. DuPont competition.
"My talent for Mr. DuPont was speed-reading," Perry said. "Essentially, I just sat for a minute and looked at a page from Sylvia Plath's 'The Bell Jar.'  I had a girl sit next to me and tell everyone to shut up any time they made any noise. She threw flowers at people; it was pretty interesting."
Another memorable performance was by Mr. Botetourt, Ethan Baker '16. Baker sang an original song, "Insomniac," and played the piano.
Mr. Monroe, Jonah Fishel '16, also played piano and sang. Fishel asked for any requests from Reveley.
"Something frisky," Reveley replied.
Fishel performed "In Love With A Girl" by Gavin DeGraw, dedicating it to a girl in the audience.
Mr. Ludwell, Matt Rizvi '13 performed stand-up comedy.
"This is my first time performing stand-up, so I use the word talent loosely," he said.
Rizvi's jokes were centered around the College, including tales about streaking the Sunken Garden and posts on the Overheard Facebook page.
"You can't post anything on Overheard if you were part of the conversation," Rizvi joked.
Mr. Randolph, Terrence Mack '14, caught snacks in his mouth.  Mack had an assistant toss an assortment of grapes and M&Ms to him, catching them with his back turned and while jumping.
Mr. LCL, Zak Goldberger '15, represented Landrum, Chandler and the Lodges.  Goldberger's talent was to improvise a story, having the audience determine the genre and one word to be included. Goldberger wore sweats and a suit jacket as his formal wear, and chose lumberjacking as his sportswear.
Joey Burke '16 represented Yates.  He showed off his free running skills, doing flips and other parkour moves off of the stage and on the auditorium steps.
The Resident Hall Association sponsored the event, with Leo Del Rio '15 organizing the pageant.
"I ran in Mr. Barrett, and as an executive board member, I felt that it would be more fun to do a campus-wide event and have the halls compete against each other," Del Rio said. "I hoped it would make the halls closer by cheering on their own contestant."
The pageant was held to benefit the Bone Marrow Drive. At one point, the contestants walked through the audience and collected donations. Rizvi was awarded a Mr. Charity sash for raising the most money, $102.36. A total of $246.59 was raised.
"We have many categories in which we have to judge the contestants," Reveley said. "I think probably from my standpoint, just somebody who's got some really demonstrable but engaging personality."
In addition to Reveley, Vice President of Student Affairs Anna B. Martin and Sadler Center employee Miss Angie were judges. At the end of the competition, they chose Perry as Mr. Congeniality. Mack was crowned Mr. William & Mary.
"Going to school with all of you is the best experience I've ever had," Mack said. "I love every single last one of you."