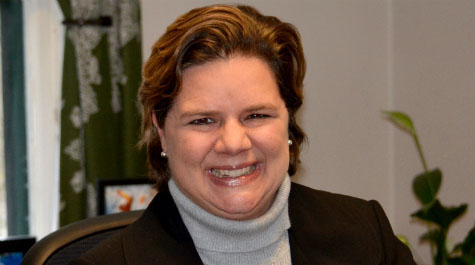 Gloucester Point native Cynthia Glavas returns to the region this month to serve as the new director of Auxiliary Services. Auxiliary Services oversees dining, parking, the bookstore and other services at the College of William and Mary. As director, Glavas will influence campus life from a strategic standpoint and collaborate with campus leadership and the College's departments across campus.
"For me, career wise, it's really just an accomplishment to be here and I'm excited," Glavas said.
Before serving at the College, Glavas started at the Auxiliaries department of American University, then moved to Old Dominion University.
"It's been a huge relief for us to have the position filled," Director of Parking Services and member of the Director of Auxiliary Services Selection Committee Bill Horatio said. "She hit the ground running … and I think that speaks volumes of the type of person she is."
Glavas will head the College's department as it reviews a number of studies conducted throughout campus—including the complete operational study of parking services, the comprehensive review of dining services and the tennis center feasibility study.
"Change is one of the aspects that make auxiliary operations an exciting field," Glavas said in an e-mail. "Auxiliary operations are constantly evolving to create more value and opportunities for the campus community."
One area of campus expected to change in the next year is parking services. Aside from the current operational study which includes consultations from outside companies in an industry-recommended five-year review, the College will add a parking garage and expand parking options on campus through the recent purchase of the Hospitality House property.
"It seems like she's just poised and ready right now to … help us with the infrastructure to help us meet our goals for the next few years," Horatio said. "I think that she will be a complement to the rest of us in Auxiliary services. She seems to be a very forward thinking person with a huge collaborate accolade."