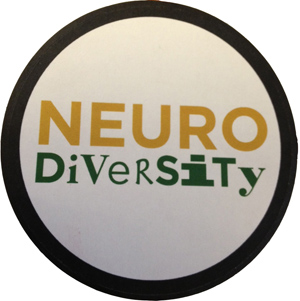 When people think of diversity, they generally think of racial and cultural differences and numerous College of William and Mary student organizations aim to create a more diverse campus community. Recently, the College has begun working to increase student understanding of a different type of diversity —  neurodiversity. Neurodiversity is the practice of acknowledging differences in learning.
The College's Disability Services Office currently works with 252 students with learning disabilities, in addition to an average of 25 temporary disability cases every year. One professional College administrator and one half-time graduate assistant cover the office.
"The challenges that students with disabilities face are varied and unique depending upon the disability," Dean of Disabilities Lisa Colligan said in an e-mail. "The Disability Services Office is responsible for helping students with disabilities find the best way to navigate College life given their unique challenges."
The Disability Services Office serves students with specific learning disabilities such as dyslexia, dyspraxia, dyscalculia, dysgraphia, Non-verbal Learning Disorder, visual processing disorder, and central auditory processing disorder. They also work with students that have attention deficit disorder, Tourette's syndrome, mobility limitations, chronic health conditions, vision impairment, hearing impairment, speech disorders, arrested addictions and autism.
As a part of I AM W&M Week 2013, the Student Assembly is bringing speakers to campus to speak about the importance of understanding the value of neurodiversity.
On April 8, disability rights activist and Georgetown University student Lydia Brown gave a  lecture entitled "Politicized Disability and the Crisis of Disabled Oppression." During her talk, Brown described the realities of life as a college student who learns differently than others.
According to Brown, people shouldn't look a cure for learning disabilities, but instead should  seek to change society's approach and understanding of neurodiversity. She wants students to become allies with those who have learning differences.
"We should build communities that actually uplift people not in spite of their afflictions but because of them," Brown said. "If you are an abled person and you want to help out, you should step back and amplify the voices of those whom you wish to be allies for. The true ally is the one who recognizes that the most important voices that should be heard are the ones of the disabled community."
Associate professor of American studies Karin Wulf was inspired to create the College's Neurodiversity Initiative last spring after repeatedly interacting with students who struggled academically because they learn differently than the average student. She thought these students were not receiving adequate advising on campus.
"I knew there were kids here who needed more support," Wulf said. "This is a campus that embraces issues like this and doesn't run away from them. This is not a do-gooder issue; it's about maximizing the capital we have. We shouldn't lose extremely intelligent students because of their learning differences. We need them."
Since Wulf began the campaign, students, faculty and administrators have joined the cause. The initiative has worked with academic advising and faculty in order to make the campus a more hospitable environment for students with cognitive differences.
"If you describe it as a disability, you are talking about things that people can't do in a standard model," Wulf said. "But, if you describe it as a learning difference, you're talking about a different way of looking at things."