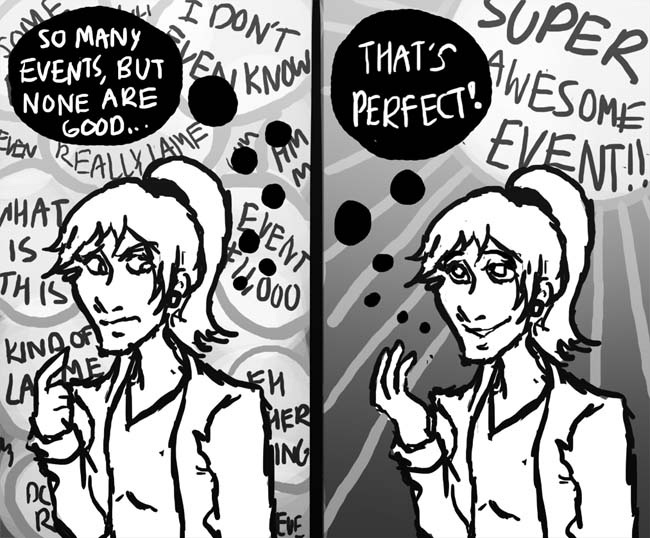 Large-scale events like the Charter Day concert and the visit of His Holiness the Dalai Lama are rapidly becoming a staple of the College of William and Mary experience. Students hoping for this trend to continue will be glad to know the Student Assembly and AMP will collaborate in the coming year, having produced a more flexible budget, and this will allow AMP to attract big-name artists and speakers. Always grabbing at the chance to escape the steaming confines of The Flat Hat office, we strongly support this move.
More collaboration between the SA and any organization is always a good thing. Since the SA controls the money and different organizations can pool their resources, it stands to reason they should maintain strong relationships with the organizations they fund. Even better, AMP is responsible for most of the big names that speak and perform here. The College, with great efforts from student organizations, booked the Dalai Lama, Bob Woodward, Aaron Carter and Kendrick Lamar this year alone. The culmination of large-scale events hinge on student groups cooperating, and we are glad to see AMP and the SA, as well as other organizations, doing this.
A strong focus on such big events will force AMP to find guests that appeal to a wider portion of the student body. It also helps students whose schedules often prevent them from attending frequent AMP events. If AMP finds guests of broader appeal, it will induce more students to participate, bringing us all closer together. Big events highlight one appeal of a smaller school; these larger events bring the campus community together, a feat only possible during select events such as convocation and commencement. Higher ticket sales could compensate for the higher cost of the events, and extra money could roll over to fund other events or to contribute to charity organizations, like the $20,000 from the Gavin DeGraw concert's ticket sales that were donated to Global Flight Relief. As evidenced by the donation for the Gavin DeGraw concert, large-scale events also attract the focus of alumni.
At a College that revels in its traditions, the expansion of Charter Day just a few years ago to include a concert indicates the College still has potential to create new traditions. The focus on larger-scale events and the collaboration between AMP and the SA could create new traditions for the 320-year-old College. Incoming students will have these events to look forward to, and current students can have a continued impact at the school by starting traditions that other students will enjoy. We are certainly glad to have the Kendrick Lamar concert as our pre-finals treat, and we commend student organizations for working together to treat students throughout the year.
Meredith Ramey recused herself from this staff editorial to remain unbiased in her reporting.