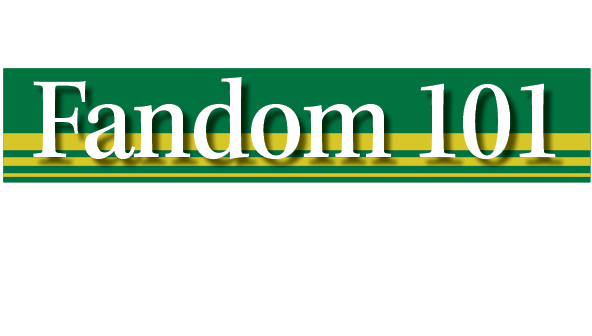 You didn't come here for the sports, I know, neither did I.
But face it — you got four years here, kid, so you might as well familiarize yourself with William and Mary's athletic teams. True, the College's quest for intercollegiate dominance has been stalled for 320 years, but it's not just Stockholm syndrome that makes students here cheer on their school — the Tribe has the most overall conference championships of any member of the Colonial Athletic Association.
This fall, while your high school friends are on one knee, genuflecting in front of their multi-colored polyester gods, there's no reason why you shouldn't bring your own full-throated ardor to the quiet refinement of Zable Stadium, albeit probably with a tad more sarcasm. Cheering for the Tribe on a crisp Saturday evening is the perfect prelude to any night out, and with the newly expanded tailgate area, you can start the revelry early.  Just count your blessings that this is a new year and you don't have any memories of last year's bleak 2-9 season.
Musket fire greets every Tribe touchdown and field goal, but don't expect the men in the tri-cornered hats to use too much saltpeter this season. The quarterback circus goes on and on as Jimmye Laycock heads into his 34th season as the Tribe's cantankerous head coach. The last two years have been dark days for the College's football fortunes; however, the Tribe is just three years removed from its last conference title.
Laycock's 215-160 overall record is a testament to the rich program he has built for you to enjoy. Although the College plays in the Football Championship Subdivision — little brother to the Football Bowl Subdivision — don't forget that this is the place that Darren Sharper and Mike Tomlin originally laced up their cleats. Even last year, after the aforementioned 2-9 season, the Dallas Cowboys selected former Tribe safety B. W. Webb in the fourth round of the NFL Draft.
The cavernous confines of Kaplan Arena have been roiling lately over head coach Tony Shaver's men's basketball squad, who enter this year with one of the program's most highly-anticipated teams in recent memory. With the recent unraveling of the CAA, the Tribe has a puncher's chance of earning its first bid to the men's basketball tournament in the coming years. The team is headed by junior guard Marcus Thornton — arguably the most-talented player in program history — and seniors Tim Rustoven and Brandon Britt.
Looking for more hip sports to get behind than just the football and basketball basics? No problem. The College is coming off its best ever season on the baseball diamond, in which it earned its first at-large bid to the NCAA tournament and ended up ranked No. 28 in the nation. The Tribe's cross-country and track and field programs have maintained preeminence in the CAA for decades, punctuated by last year's sweep of the men's and women's conference titles in both sports. In soccer, the College has won numerous conference titles in both the men's and women's divisions.
But the most fulfilling aspect of being a Tribe fan is that rooting for your team is equivalent to rooting for your friends and classmates. A William and Mary athlete is not a cyborg; he or she is a student, just as obsessed with Swem as everyone else. They're just like you, except they wake up much earlier and are probably much cooler.
If you find you're not satisfied with the College's sporting culture, change it. 320 years of tradition is not a good excuse for resting on one's laurels. Truth be told, Tribe fans could use more creative chants and our marching band could use more songs than just "You Can Call Me Al."
Grizzled Tribe fans learn to be cautiously optimistic towards the advent of any season, especially ones with high expectations such as those ahead. But you should have no such reservations. Throw your heart into it, end up exultant, end up disappointed, who cares? This is the time of your life, so go celebrate with your new tribe.
Also, for your information, Marcus Thornton is a stupendous follow on Twitter.