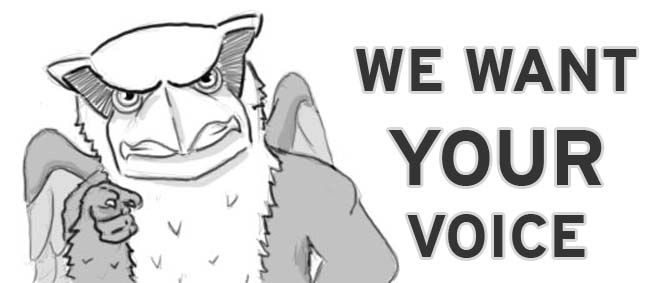 It seems platitudinous to call for student involvement in local issues, but it can be prudent to be reminded occasionally of the specific and tangible effects that sort of involvement can have on students individually.
Jeffrey Trammell '73, the former rector of the College of William and Mary's Board of Visitors, voiced his fears that Virginia state universities will lose professors due to the Supreme Court's ruling on the Defense of Marriage Act and Virginia's refusal to provide same-sex health benefits to the partners of faculty. When Maryland and Washington D.C. — just across the border — are more than willing to offer these benefits, it's entirely possible that we could lose talented academics. For a school that prides itself on having high quality professors, this antiquated policy serves only to repel them. That's just from an educational and business perspective. With a population of students that is predominantly (though, of course, not entirely) in support of extending benefits to same-sex couples, it would make sense for those College students to at least voice their opinions on this issue.
If you are wondering what you can do to make your voice heard, there are gubernatorial and Williamsburg City Council elections coming up. The governor picks the members of the Board of Visitors and plays an important role in determining state funding for public colleges and policy regarding faculty benefits. The Democratic nominee, Terry McAuliffe, and Ken Cuccinelli, R-Va., are so ideologically different that whoever wins will almost certainly have a large impact on the College and its students.
And take a look at our southern neighbor, North Carolina, for further evidence of the profound impact state government officials can have on college students. North Carolina governor Pat McRory has signed into law bills that will cut education spending and which may make it harder for students to vote by cutting early voting, shortening voting hours, ending pre-registration for students under 18, and removing student IDs as an acceptable form of voter ID.
And come May, the city of Williamsburg will hold a city council election. The close relationship between the College and the city requires that students pay attention to issues within Williamsburg. The council has the power to affect the three-person rule, a housing requirement that greatly affects the student population. The city also helps the College, providing emergency services for students, faculty and staff. But the city also provides simple services, like widening the sidewalks that students traverse on Richmond Road and Jamestown Road. This year, Council Members Doug Pons and Scott Foster '10 J.D. '14 will be up for re-election. Three years ago, the student body came out in full force to support Foster's run for city council. The issues of the city and faculty benefits seem remote but directly impact students and their time at the College.
On college campuses, these sorts of issues appear in a cyclical manner. Every four years, the entire population at the College is replaced. And when the issues and controversies current students are familiar with continuously resurface, very few will know the story of how often and in what form those issues have previously appeared in Williamsburg. This means that, while all students will feel the very real and very tangible effects of both state and local politics, they have an extraordinarily small window of time in which to voice any sort of concern — any sort of student involvement must be remarkably swift.
Katherine Chiglinsky recused herself from this staff editorial to remain unbiased in her reporting.