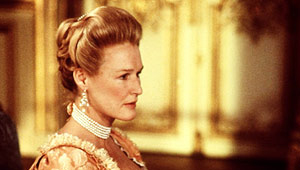 Beginning Sept. 29, some of actress Glenn Close's '74 most famous costumes will be on display in the Muscarelle Museum of Art.
The exhibit, "Glenn Close: A Life in Costume," consists of Close's costumes from some of her films and will be on display for the rest of the semester. The exhibit features costumes from Close's roles in "101 Dalmatians," "Dangerous Liaisons" and "Maxie," among others.
"I am thrilled to bring this exhibition to the place that prepared me so well, on so many levels, for my life and my career," Close said in a press release.
Close will be on campus the weekend the exhibition opens to receive the Cheek Medal Award for her contribution to the arts as a part of the Arts and Entertainment Conference.
"We delight in the generosity of Glenn Close in sharing these memorable costumes with her alma mater," Director of the Muscarelle Museum of Art Aaron DeGroft said in a press release. "These pieces are treasures in the world of popular culture, and we are so pleased to be able to offer the public the opportunity to view them in person."
In addition to opening the exhibit, Close will hold a masters theatre class for arts students at the College of William and Mary during her visit.
When theatre minor Celeste Hall '14 was in high school, Close came to speak in her hometown. During her lecture, Close advised students interested in theatre to pursue a liberal arts education and recommended the College.
"We are very fortunate to have a theatre alumnae who continues to support the arts at William and Mary," Hall said. "I'm so excited for her to return to the College and am planning on participating in her master class and visiting the costume exhibit on the opening weekend."