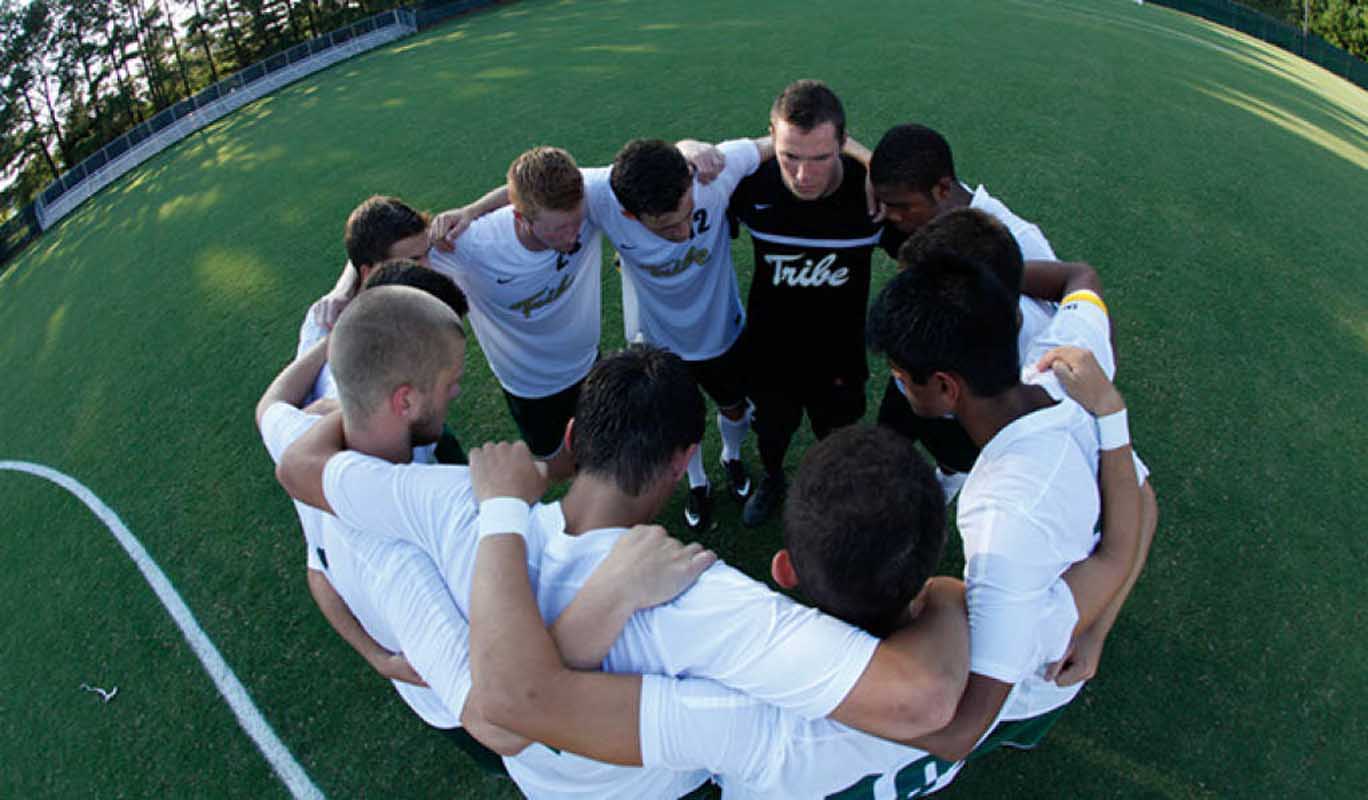 Once is a mistake. Twice is a coincidence. Three times is a habit. William and Mary defeated No. 1 Creighton, then defeated No. 24 Elon and rounded out last week's play by defeating the new No. 1 North Carolina.
Despite its 2-1 loss to Drexel Saturday, the Tribe (4-3-1, 0-1 CAA) has more than proven itself to be a capable team and one with legitimate Colonial Athletic Association championship and National Collegiate Athletic Association tournament aspirations — a large departure from last season.
"We started the season with the goals of winning the conference championship, which is obviously still attainable for us," head coach Chris Norris said. "On a larger scale, we have the goal of making it to the NCAA tournament."
The most remarkable aspect of the three upsets was that they came from a team that won all of four games last season. According to Norris, the most pivotal difference between the present and past teams so far is attitude.
"We've established a competitive mentality as the foundation of everything we're doing and that's set the stage for everything we've been able to accomplish," Norris said.
Offensively, the College struggled last season to put points on the board. This season, however, the attack has been much more dangerous. With mostly the same lineup, the Tribe scored three goals against top-ranked Creighton, a far cry from its 20 goals over 18 games last season. The offense averages 1.38 goals per game this year, as compared to last season's 1.11 goals per game.
There is no single player to credit for the offensive rebirth; instead, the Tribe relies on a diverse group of attackers to grind out goals. Six players have scored for the College so far. More importantly, the College's offense has shifted away from its dependence on set pieces for goals and can now score through more traditional play, including combinations in the box, cuts and long-range shots.
"I think what it mostly has to do with is just the natural maturation of players, and we're at a good point right now in our program where most of our attacking players have a lot of experience," Norris said. "They know what it takes to succeed. We don't have one guy carrying the load for us offensively, which can be a blessing and a curse. We have a number of players who can look dangerous in any game."
Although the Tribe's offense takes a very holistic and team-based approach, the emergence of sophomore forward Jackson Eskay and junior forward Josh West has helped propel the Tribe. Eskay and West share the team lead in goals with three apiece. Starting 12 games his freshman campaign, Eskay showed flashes of immense potential but wasn't able to fully display his talent until this season, most memorably highlighted by his game-winning goal against No. 1 North Carolina. Eskay was at minimum a fixture for the College last season, while West started only two games before his breakout 2013 season.
As surprising as the Tribe's offense has been this year, the real key to its success has been its defense. Senior captain Will Smith has led the experienced back line for two years and, in his position as center-back, has shown profound confidence and maturity, keeping freshman goalkeeper Mac Phillips well-insulated from opposing attackers. Fellow standouts senior right-back Roshan Patel and junior left-back Michael Teiman have also helped contribute to the College's dazzling .88 opposing goals per game mark.
"Our team defending has been fantastic, and a lot of that comes down to our mentality, with players being willing to do the dirty work," Norris said. "Also, as a team, we have some great leadership in the back with guys like Will Smith, Roshan Patel and Michael Teiman, and all of that has benefitted Mac, who has done very, very well."
Phillips has manned the goal every minute of every game this season with startling success following last season's redshirt assignment. In the rare instances when opponents have gotten past the backline, Phillips has proved a tough test, having made 29 saves compared to just seven conceded goals.
"Last year, in essence, he was the number four goalkeeper and probably hoped that he would be in this position," said Norris. "But he maybe didn't have really high expectations of being the number one right now, and if he was the number one, maybe not having four shutouts in seven games and having beaten two number ones and all those things. But he's handling it really well."
Although he admitted he has been impressed with his team's play so far this season, Norris was adamant about a few areas where the team needs to improve in order to be successful in the second half of its season.
"We need to keep improving on our shot percentage," Norris said. "We've been pretty good so far this season, but when we've had our best games our shot percentage has been somewhere in the 12-13 percent range and right now we're at 10 percent. That's an area that we talked about all through spring, and it's an area that we're really going to try to improve upon."
Taking down three ranked teams in three games brings with it heightened expectations, as well as a heightened chance to fall short of those expectations. However, Norris was quick to assert that his players would not let their season be defined by non-conference upsets, and that they are focused on entering CAA play.
"It's human nature to get excited for games like Creighton and UNC because they're ranked teams that are big-name programs," Norris sad. "We have the fortune and the misfortune of having a very difficult season last year, and I think that the memory of that is still fresh in our minds. But we want to make sure that we continue to have the sort of feeling that we have right now of excitement and people talking about us and really enjoying playing with each other. So it's an on-going process of really just trying to focus on having good performances in training and then translate that to the games."
Saturday's loss at Drexel was a reminder that all great streaks must end, but then again, Norris and his players have proven that they are capable of starting another one at any time against anybody. Even though the CAA is a tough conference, if the Tribe falls short this season, it certainly won't be because of intimidation or a lack of talent. Just ask Creighton.
Or Elon. Or North Carolina.