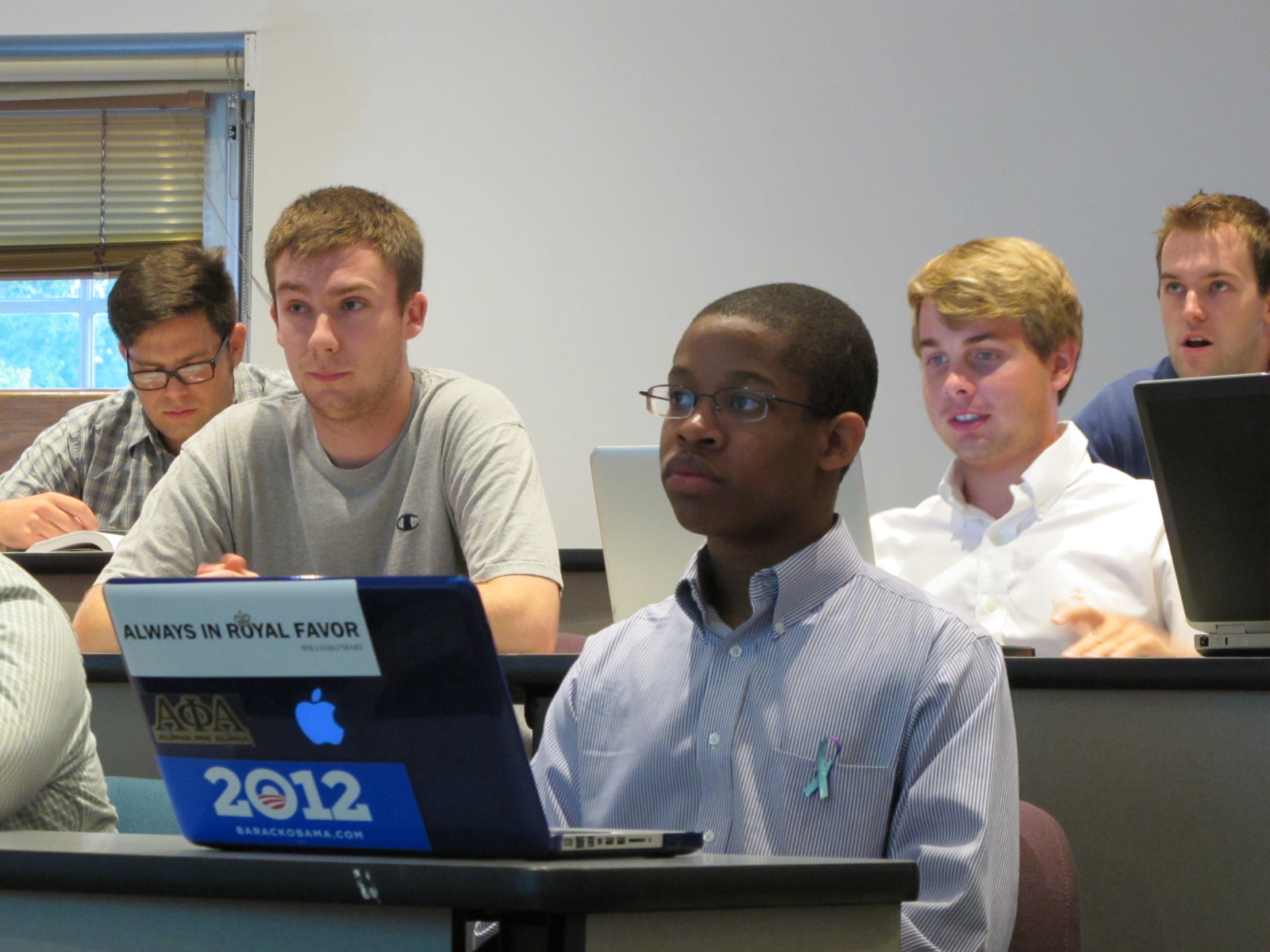 When Sen. Seth Opoku-Yeboah '16 rushed into the Student Assembly house at 10:34 p.m., cheers burst out. Bringing the number of senators or their proxies present to 13, Opoku-Yeboah provided the final member needed to reach a three-quarter quorum and to pass the Fall Election Date Change Act during the second emergency senate session yesterday.
The Fall Election Date Change Act changes the date of the election from Thursday, Sept. 26 to Monday, Sept. 30. SA code requires that fall elections are held by the fifth Thursday of the fall semester. Due to Votenet's power outage last week, elections were canceled and were not held by the date specified in the code.
When the Elections Commission, in tangent with the executive branch, named Sept. 30 as the rescheduled election date, they were acting on a loose interpretation of the SA code.
"According to the code, there's one clause that says that the senate has the power to change the date," Senate Chair William McConnell '14 said. "There's no clause that says that Chase doesn't have the power to change the date."
SA President Chase Koontz '14 convened an emergency senate session at 5 p.m. Sunday but because only nine senators attended, the senate could not pass any resolutions.
"From an ideal situation, [elections] would be Monday, just to fill those seats, but also just to be fair to the freshmen and also those running for the senior positions, but obviously the code has its rules and merits which are extremely important," Koontz said.
Koontz, Vice President Mel Alim '14, Chief of Staff Drew Wilke '15 and senators proposed changing the election to a date later in the week.
Because the vacant positions open up after the fifth Thursday of the academic year, the class of 2017 and vacant class of 2014 seats would factor into the total number of seats.
Since the seats contested for in the fall election would then make up more than one quarter of the Undergraduate Council, the council would be unable to pass constitutional changes which require a three-quarter quorum.
"We're in unchartered territory for this situation," Wilke said. "There's not even a mechanism in the code for if something goes awry on election day with the ballot system, who has the power to do what. It's not clear cut."
The SA pays $2,495 per year for Votenet's services.