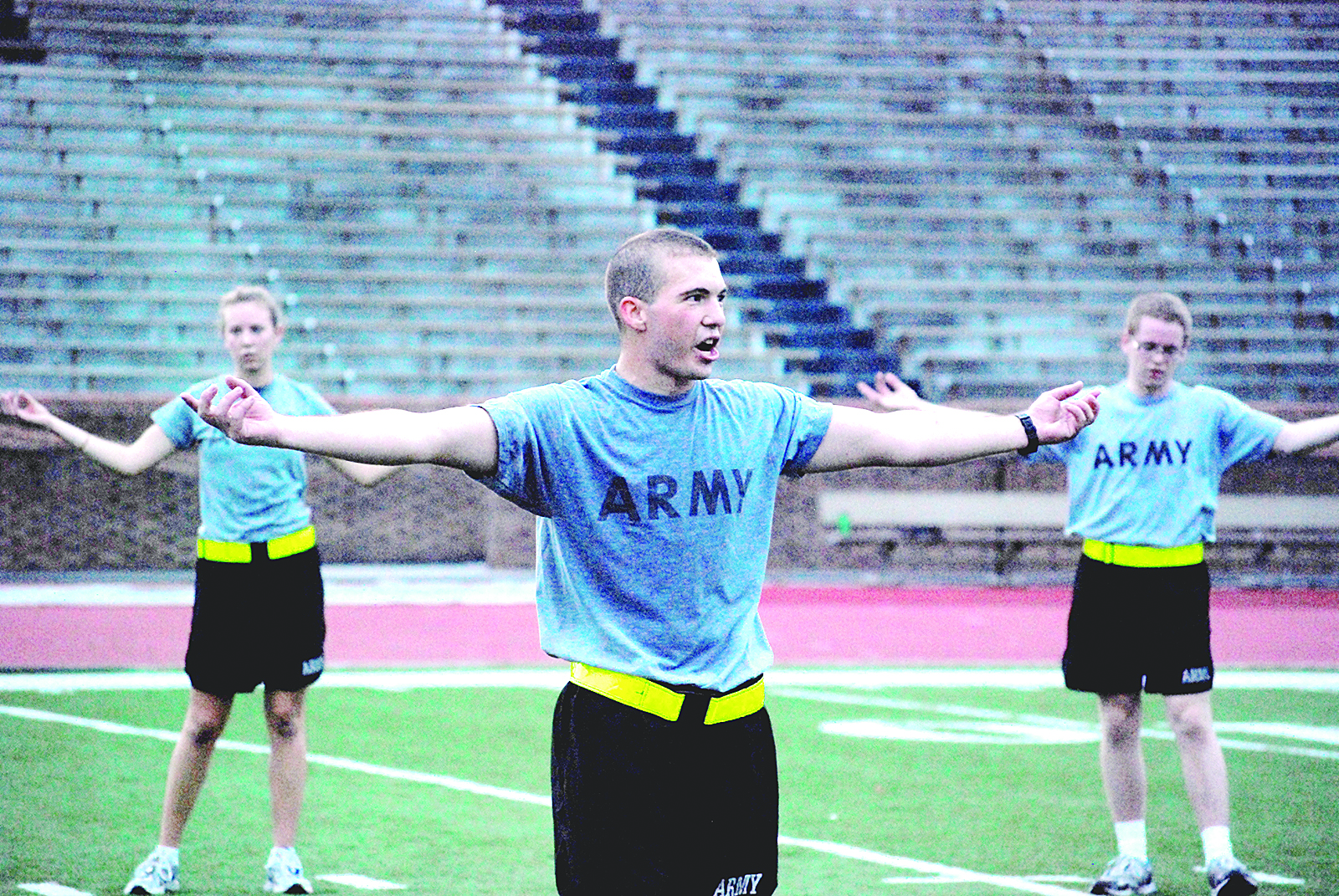 The College of William and Mary has earned its stripes for another year in a row.
Once again, the College made Victory Media's Military Friendly Schools list, which is compiled and published annually. The list, which was released Sept. 17, surveys 12,000 institutions, including universities, community colleges and apprenticeship institutions. It takes into account all aspects of student life for those on active duty, veterans and dependents on military programs. The purpose of the list is to serve as a guide for people coming out of the military and seeking educational opportunities.
"It's a life that I'm familiar with," College Veterans Benefits Officer Kacie McClain said. "They have served us. I feel indebted to serve them."
McClain, who works with veterans to help them gain their benefits, primarily tackles the Military Friendly Schools survey every year. This year, the survey had 200 detailed questions, an increase from last year's poll, which had 85. McClain is not alone in answering the questions, though. The College's Office of Institutional Analysis and Effectiveness splits up the survey based on field, so the Dean of Students, the Office of Financial Aid and select faculty members have a say in the responses.
The College makes an effort to reach out to those in the military service. Both the undergraduate veteran population and the veteran student population using military benefits have both grown in recent years.
"We are steeped in militaristic background," McClain said. "It makes sense for us [to be on this list]. I'd be troubled if we weren't."
At the Marshall-Wythe School of Law, Managing Attorney of the Lewis B. Puller, Jr. Veterans Benefits Clinic Stacey-Rae Simcox supervises students who help area veterans. U.S. Senator Mark Warner recently applauded the clinic. However, despite its praises and the College's placement on the Military Friendly Schools list, Simcox does not think the attention marks a recent interest in military work. She remembers the College being military friendly when she was a law student here.
"This is recognition of what was already in the culture of [the College]," Simcox said. "I'm very proud. I was already proud."
Not everyone shared Simcox's expectation of making the list, however. Cadet Chris Kelly '16 said he was surprised when he and his fellow Reserve Officer Training Corps members were told during a morning physical training session that the College had earned recognition as a Military Friendly school. Although he is pleased, he said he was surprised because the College's ROTC program is not very large.
"Education is really important," Kelly said. "[The list] will show our program is expanding and has more people."
University Registrar Sara Marchello said the list will help put the College on the map in terms of helpfulness to those who serve. She also stresses that she views serving veterans as a point of pride.
"[The veterans'] leadership and life experience adds richness to the campus," Marchello said. "It makes me proud to be in the [College's] family."