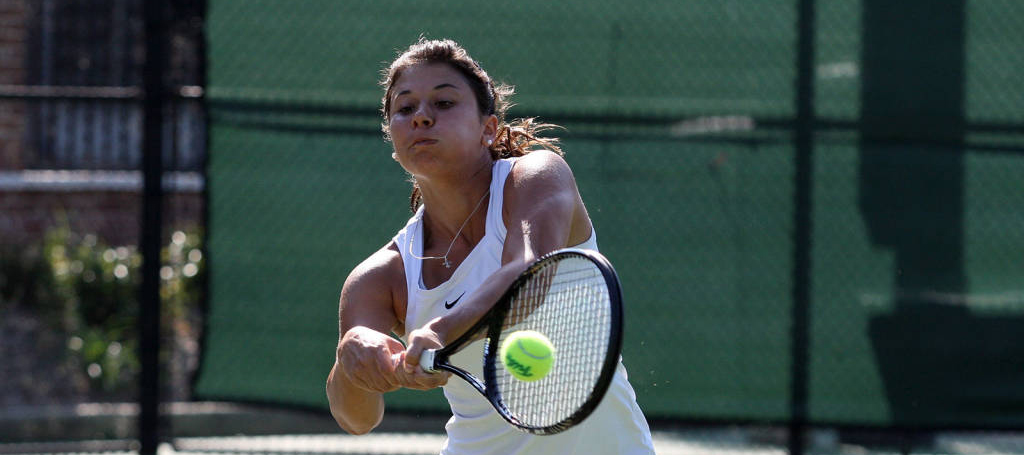 Three thousand miles from Williamsburg, seniors Maria Belaya and Jeltje Loomans did the women's tennis program at William and Mary proud. Playing in the Riviera/ITA All-American Championship in Pacific Palisades, Ca., Belaya and Loomans proved they are more than capable of dealing with the best in the country.
The ITA All-American is the first national championship event of the fall season, and it is comprised of the top 32 singles players and top 24 doubles teams in the National Collegiate Athletic Association. An invitation alone is an achievement.
Belaya and Loomans advanced to the quarterfinals in the doubles competition before ultimately losing Friday to North Carolina's Whitney Kay and Caroline Price.
Belaya played her way into the championship draw of the singles tournament and defeated No. 7 Yana Koreleva of Clemson before losing to Texas A&M's Christina Stancu in the round of 16 Friday.
Ranked No. 7 nationally, Belaya and Loomans received a first-round bye by virtue of their national ranking. In the first match, Belaya and Loomans dispatched the No. 19-ranked team of Brynn Boren and Zoe Katz out of Southern California 8-4.
However, the Tribe doubles team couldn't progress past the quarterfinals, losing to North Carolina's Kay and Price 8-4. Friday marked the duo's first loss of the season, having won its first seven matches.
Belaya and Loomans' quarterfinal date was the furthest a Tribe doubles team has advanced in the ITA All-American since Megan Moulton-Levy '06 and Katarina Zoricic '08 reached the semifinals in 2006.
Immediately following elimination from doubles competition, Belaya tried to overcome fatigue and continue her improbable run in the singles draw. Coming off four straight victories in the tournament, Belaya finally fell to Christina Sanctu of Texas A&M in straight sets, 6-3, 6-2.
Belaya's remarkable run featured three straight victories to qualify for the championship draw, including her 3-6, 6-1, 6-3 triumph over Clemson's No. 6-ranked Yana Koroleva — the highest-ranked victory by a Tribe player since 2006.
The College will take the entire women's program to Nashville for the June Stewart Invitational Oct. 11-13.