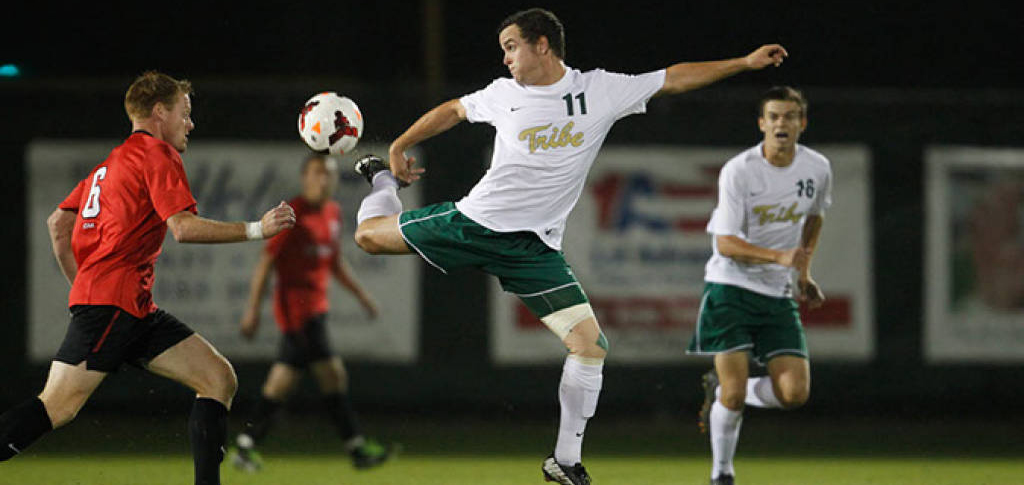 Life is simple with a good goalkeeper. William and Mary (7-3-1, CAA 2-1-0) recorded its fifth victory in six matches to defeat Northeastern (6-5-3, 3-1-1) 1-0. Redshirt freshman Mac Phillips recorded his third straight shutout to increase his mark to seven on the season, tops in the Colonial Athletic Association.
The Tribe took control of the game from the start. Just 46 seconds into the game, sophomore forward Jackson Eskay sent a header toward the goal. Sophomore midfielder Ryan Flesch positioned himself to receive the ball and scored a goal into the lower right corner. The goal brought the score to 1-0 and was good for Flesch's first goal of the season.
Before the half ended, the Huskies generated a few opportunities. The Huskie's forward Terrance Carter attempted to fire a shot on goal, but a Tribe defender was able to block the attempt.
The ball then rebounded to the Huskies' midfielder Dante Marini, however his ball harmlessly sailed wide. In the 14th minute, Marini was once again pushing the ball and attempted another shot. Unsurprisingly, Phillips was there to make the stop.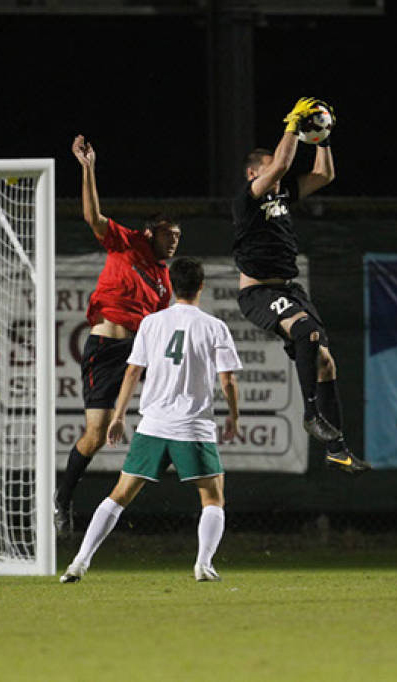 At the halftime mark, the Tribe held a firm 1-0 advantage with the pace of play remaining neutral. Although the College had the lead, the Huskies were able to equal the Tribe in shots, five, and shots on goal, two, for the half.
Coming out of halftime, the College looked to put its lead beyond the grasp of the Husky offense. The Tribe began with two shots on goal within the first two minutes of the second half. The first shot came from junior forward Josh West but Huskie's goalkeeper Dylan Faber stonewalled his attempt. The second try came after a corner kick, but Faber saved Eskay's header.
Phillips continued his stellar season during the rest of the second half for the College. The keeper made a key save on a dangerous shot from Carter in the 48th minute and 54th minute, keeping his shutout intact. Phillips totaled six saves on the night for the Tribe, holding the Huskies' at bay throughout the game.
Phillips has not allowed a goal in 330 minutes of play.
While the Huskies actually held an advantage in shots, 15-11, over the course of the match, the Tribe secured the close loss. The College did lead the match in shots on goal, 7-6, but it only took one shot, 46 seconds into the game, for the Tribe to notch enough goals for Phillips to deliver the victory.
The College continues CAA play when Hofstra comes to Martin Family Stadium Saturday, Oct 26. Kickoff is at 7 p.m.
Another shutout for Mac Phillips: "@CAASports: #WMTribe's Phillips earn #CAASports men's soccer weekly honors. http://t.co/qx6HpW85CL" #caa

— Flat Hat Sports (@FlatHatSports) October 21, 2013