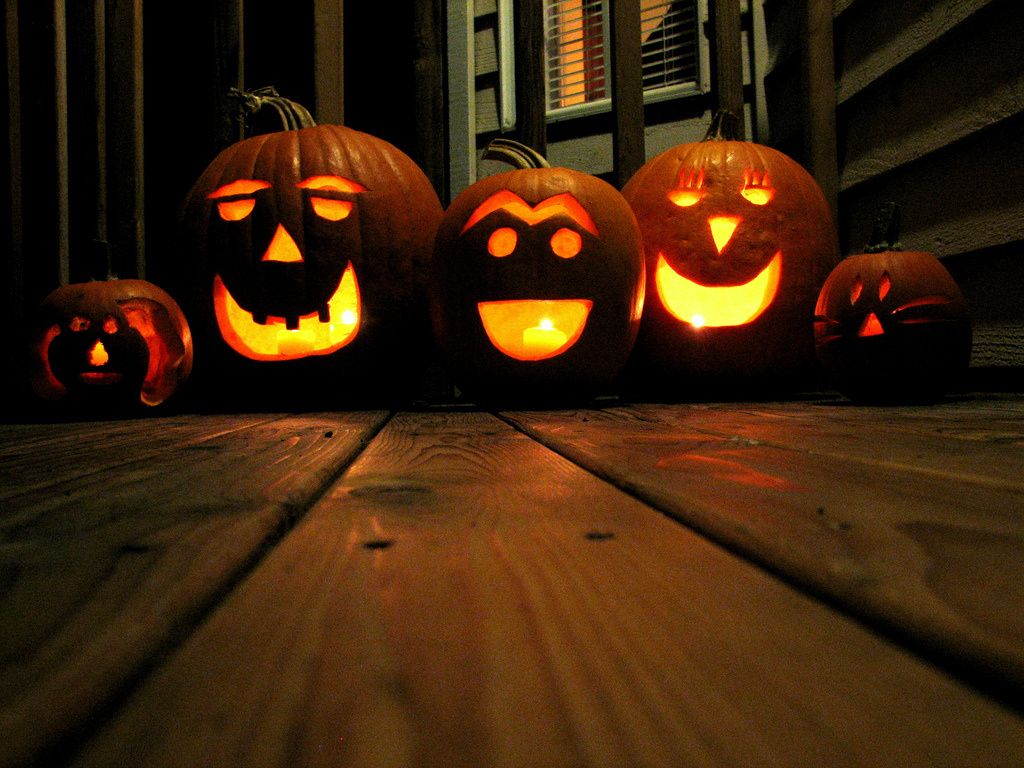 For fourth grader Ashley Williams, a successful Halloween is a matter of nuanced strategy.
"The best candy in my neighborhood would have to be the people across the street's house," Williams said. "They give out a huge goody bag with soda and candy, and I think some games in it."
Williams, a girl scout of Junior Troop 1110 and local expert on the matter, is from the Williamsburg area and likes to trick-or-treat in the neighborhood of Powhatan Shores. She is familiar with the details of the business. An experienced candy-seeker, she takes pride in her past successes.
"My neighborhood is the best because it's, like, five different neighborhoods all connected, so you can go to a lot of places," she said. "The basic candies you have are Nerds, Three Musketeers, Snickers and M&Ms. People give out plenty of candy. Last year I think I got, like, fifty pieces."
There is no consensus among experts, however, on which local neighborhood will turn out the largest profit for trick-or-treaters.
Rebecca Delbos, also a fourth grader in Girl Scout Troop 1110, prefers trick-or-treating outside of Jamestown in her friend's neighborhood, Chanco's Grant. According to Delbos, the neighborhood's appeal comes not just from its number of streets, but from the number of houses where candy-givers are present. Houses that are empty or unresponsive are not conducive to candy collecting.
"There's one lady whose only rule is that you have to take a handful of candy," Delbos said.
There are a slew of local rules, however, with which the area's trick-or-treaters must comply. Cities in the Hampton Roads area implement strict regulations for trick-or-treating: In Virginia Beach, Chesapeake, Norfolk and Suffolk, trick-or-treating is held from dusk to about 8 p.m. for children 12 and younger. In some cities, it is a Class Four Misdemeanor to break this rule. Older trick-or-treaters can receive a fine up to $250. The city of Williamsburg allows for trick-or-treating from 6 p.m. to 8 p.m. for candy lovers 12 and under. The city strongly encourages parents to accompany their children.
Rachel Delbos, mother of Rebecca Delbos and College of William and Mary statistics instructor, says people take the county ordinances very seriously and stop handing out candy exactly at 8 p.m.
"I remember when I was a kid, our parents would let us go around by ourselves," Delbos said. "It's a different world now; I wouldn't let Becca or her friends go out alone. But I do believe that Williamsburg is a safe neighborhood for trick-or-treaters."
Even though the city of Williamsburg prevents older candy lovers from trick-or-treating, College students can still trick-or-treat in at least one location. This year, College President Taylor Reveley will continue the annual tradition of giving out candy at the President's House.
"Since I've been president, we have always celebrated Halloween at the President's house," President Reveley said in an email. "Much candy has been handed over to roving bands of trick or treaters."
According to Reveley, opening the house for trick-or-treaters has been the practice of past presidents, too — and the students are always persistent. Last Halloween, the President's House received many visitors despite the bad weather.
Actually, due to the building's history, celebrating Halloween at the President's House is practically a matter of decorum.
"After all, three ghosts live in the President's House," Reveley said. "Due regard for them dictates proper observation of Halloween. And, of course, it would [not] be prudent to excite them by ignoring their special day."
Learn all about President Reveley's spooky roommate here.