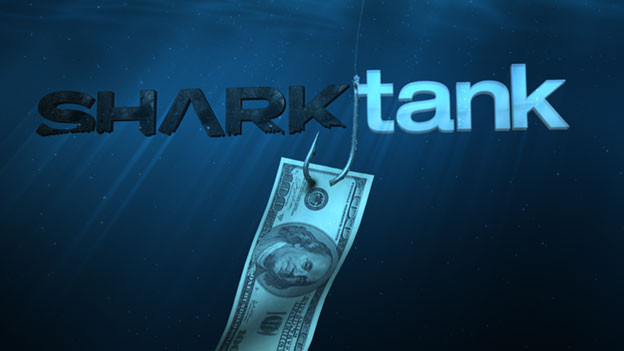 College of William and Mary alum Don Sandusky '95 was recently seen on an episode of ABC's "Shark Tank" Oct. 11 promoting his company, Hamboards.
Sandusky was a NASA Graduate Student Research Fellow at the Langley Research Center in 1992. NASA sponsored a scholarship for his Ph.D in applied polymer science at the College.
"My time at William and Mary was absolutely wonderful and way too brief … I was very impressed with the quality of instructors," Sandusky said.
He remembers the College well, describing its aesthetic beauty.
"I always had a math class at eight o'clock and I lived on the East side of town so I used to ride my bike right straight up … DoG street to class … and I remember in the fall with frost lining up off the street as the sun [was] shining through the fading leaves of the trees and warming that frost and causing it to sublime into fog and seeing the fife and drummers out there as I'm riding to my early morning class. That's some imagery I have stuck in my head that really romanticizes my time at William and Mary, and I just loved it," Sandusky said.
After graduating from the College, Sandusky went on to work at DuPont for the next ten years, starting out as an engineer commercializing the technology he had developed at NASA. He moved onto the management track right away, from Research and Development programs to New Business Development and Marketing, ending up in as a sales manager for his last role.
And then, after DuPont, Sandusky created Primo Sports on his own.
"I just decided that I was only going to live one time, and DuPont had done a terrific job at getting me all the training I needed to be successful, so I jumped out on my own and did it," Sandusky said.
The goal of the company was to derisk the inventions.
"You can't just write a patent and have someone decide to buy it, so I [built] sports equipment brand that had my technology in it to demonstrate to the buyer that 'hey, this is working,' and in doing so I derisked my invention," he said.
Some of the products created by Primo Sports include Spaulding's "Neverflat" basketball, and technologies improving goalkeeper gloves, shin guards and other sports balls. He is also an inventor of over ten different patents, three of which were patented during his time at the College.
Warrior Sports purchased Primo Sports in 2011, and Sandusky was hired on as General Manager for Research and Development. In 2012, he decided to move onto Hamboards, a company based out of Huntington Beach, CA to help his favorite cousin who had unintentionally created a small business out of his garage.
"I was done giving him free advice. I decided to leave my very, very good job to take this on full time," Sandusky said.
Hamboards was created by a family of surfers. They are designed to make the rider feel as if they were surfing down the street. The boards vary in size from the "Classic," measuring over six feet long, to the "Bisquit" at 24 feet which resembles a boogie board. Sandusky has been working as a Managing Member for Hamboards for the past year and two months.
"Shark Tank" is a critically acclaimed television show in which a cast of "sharks" consisting of self-made multimillionaires offer opportunities to budding entrepreneurs, who make a pitch around their already existing ventures to the sharks in each episode.
In the Shark Tank episode on Oct. 11, Hamboards asked for $100,000 with a 15 percent stake. Sandusky, who went by "Donnie" in the episode, described himself as the company's hard ass and a self-made entrepreneur. Another idea pitched for the Hamboard would involve a paddle with a rubber tip that could effectively turn the Hamboard into a land based paddle board. The company received and accepted an offer of $300,000 with a 30 percent stake, the highest offered by the shark Robert, and the episode has proven valuable.
"We've sold more [boards] since the episode aired than we sold in a year two years ago," said Sandusky.
Sandusky has two points of advice to offer to students at the College.
"Go get some experience in the corporate world to learn how stuff works, because they don't teach you that in college … and you'll be competing against big companies. Secondly, vote, pay attention to politicians who are making this country less competitive because it's getting harder and harder for entrepreneurs to be successful," Sandusky said.