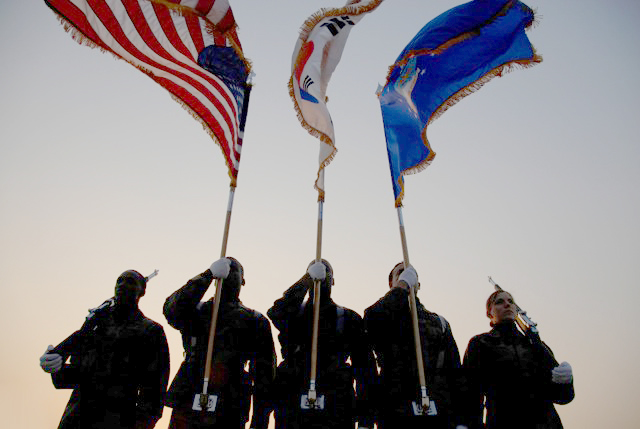 First, he was a soldier. During his 22 years of service in the U.S. Army and the Foreign Service, he served in Afghanistan, Iraq, Kosovo, Sudan and Rwanda.
After retiring from duty in 2008, Ron Capps pursued his master's degree in writing with the aid of the GI Bill. It was writing that brought Capps comfort in the somber days following his time in the service.
While driving home from classes one night, Capps realized he had the ability to share this opportunity with others transitioning from life in the service to life back in the states. A few weeks later, Capps founded the Veterans Writing Project.
"Writing is therapeutic, returning warriors have known for centuries the healing power of narrative," Capps said in an email. "All of our work is really focused on two outcomes: giving veterans and their family members the tools to bear witness to and make sense of what has happened to them."
John-Paul Cimino, the director of the Marshall-Wythe School of Law's Helping Military Veterans through Higher Education program, was able to visualize another purpose for the VWP — one that would achieve a goal of posterity for these tales of American sacrifice.
"Fewer and fewer of us have direct experiences with these conflicts, so it is really important for us to come up with ways to get these stories told in a way that will endure," Cimino said.  "We have our knowledge of prior conflicts on a micro-level, but the personal tales wrapped up in these events are just as significant."
Local veterans will be given the opportunity to participate in the VWP, led by Capps and hosted at the Mason School of Business Dec. 7 and 8.
Sam Pressler '15, the main catalyst for bringing the VWP to the College of William and Mary, explained why he felt the project would be beneficial for the Williamsburg community.
"It's the chance to tell your story, it's an environment of trust and respect, it's taught by veterans for veterans," Pressler said. "It's the idea of empowering vets, which is an amazing proposition."
For now, the VWP is scheduled to take place on campus only this fall, but faculty members such as Dr. Jeremy Martin, assistant to the president and the provost, believe that it has the potential to succeed as a more permanent project here at the College.
"It combines a real strength of William and Mary students who are incredibly willing to serve with a real need of the community … and that's a win-win for everybody," Martin said.