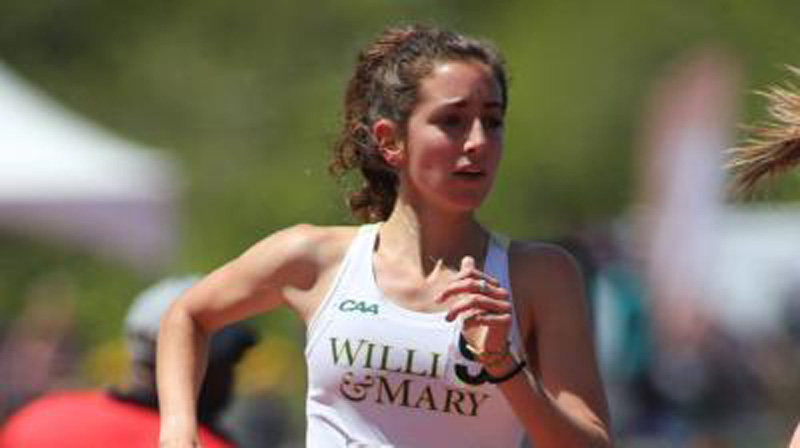 Senior Elaina Balouris paced No. 18 William and Mary at the National Collegiate Athletic Association Women's Cross Country Championships Nov. 23, placing 11th overall to claim her fourth All-American performance. Balouris completed the 6,000 meter course in 20 minutes, 22 seconds.
Overall, the College finished 12th overall, upsetting six higher-ranked programs. Sophomore Emily Stites, winner of the NCAA Southeast Regional Cross Country Championships Nov. 15, crossed the line in 20:50 after being caught in the pack.
The Tribe turns its focus to the indoor track season, which opens at Christopher Newport University Dec. 7.
33rd NCAA Cross Country Championships
William and Mary Finishers
*11. Elaina Balouris 20:22.7
46. Emily Stites 20:50.3
113. Meghan McGovern 21:24.7
123. Michelle Britto 21:28.1
141. Carolyn Hennessy 21:35.5
167. Dylan Hassett 21:47.0
225. Erica Amatori 22:22.2
*All-American
Top-14 Finishers (Team)
1. No. 1 Providence 141
2. No. 2 Arizona 197
3. No. 13 Butler 200
4. No. 8 Michigan 215
5. No. 6 Georgetown 226
6. No. 14 Mich. State 236
7. No. 5 Colorado 265
8. No. 4 Florida State 278
9. No. 10 Virginia 283
10. No. 11 New Mexico 301
11. No. 12 Stanford 322
12. No. 18 College 326
13. No. 7 Iowa State 333
14. No. 17 Oregon 340